With the Magic Towns in Mexico program being watered down more every year, which of these designated destinations are really worth visiting? The list is crazy long now, so this Mexican resident is going to narrow it down so you have a curated list of places to consider.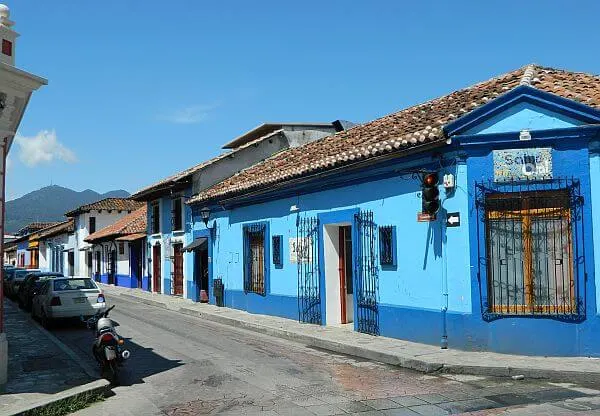 Mexico launched its Pueblos Mágicos (Magical Towns) program back in 2001 to recognize special places that "offer visitors a 'magical' experience—by reason of their natural beauty, cultural riches, or historical relevance." Ten destinations were in the original round, including some of the ones below, with more added each year until there were 36 of them within six years.
That number was decried as creating dilution back then, but now the program is beyond any serious consideration of what "magic town" really means. Over the years the designation has been watered down, with some not-so-special towns added for questionable reasons. Plus they started adding places that were already struggling with having too many people, like overbuilt Tulum and mass-market Cozumel.
As of 2023, we're now up to 177 of these supposed magic towns in Mexico, with a whopping 45 of them added just this year. Imagine a beauty contest with 177 winners or a World Cup where every country qualifies. That's where we are now, with many of the Pueblos Magicos feeling more like Pueblos Meh.
The notable ones are really memorable places though and some offer a slice of Mexico with a tiny fraction of the visitors as their coastal counterparts. Most are a bargain for lodging and food since only a few of them on the coasts were already big tourist attractions. As someone who has crisscrossed Mexico multiple times and has a home in Mexico, I've got a few opinions on which of these magic towns really bring on the magic. Here are a few highlights from around the country, each easily reached on a day trip from a major city.
Taxco
Located in the state of Guerrero's "Triangle of Sun" with Acapulco and Ixtapa/Zihuatanejo, this white-washed Spanish colonial town was once an important silver mining center. Although the mines are depleted now, Taxco is still a major jewelry making center and is full of silver shops. At an altitude of 1,000 to 2,300 meters, it has hilly cobblestone streets between the white buildings and an aerial cable car with great views.
Tequila
The spirit most associated with Mexico has a namesake town where much of it comes from. The town of Tequila is where tons of the blue agave fruit grown in the nearby region comes in daily to be turned into the distilled liquor. Jose Cuervo, Sauza, Orendain, and others are located in town or just outside it.
Day trip visitors can get here by road from Guadalajara then explore the town and cantinas, or make the journey half the fun on the Tequila Express train to the Herradura distillery or the Jose Cuervo Express train to the largest one. This is a full-blown tourist town now, so don't expect isolation, but it's a lot of fun. For smaller crowds, go check out the Guachimontones circular pyramids nearby.
Coatepec
Much of the good coffee in Mexico comes from Veracruz and the municipality of Coatepec is right in the middle of coffee country. The population of the area is around 80,000 but it has an outsized wealth from the owners of the area farms, who built grand mansions and raised the culinary bar at the same time.
This is a notable dining destination in Veracruz, with chefs making good use of the seafood and abundant tropical fruit from the nearby lowlands. The Orchid Museum Garden here is a big draw, with more than 5,000 species being cultivated and displayed.
San Cristobal de las Casas
This misty mountain city at 2,200 meters (7,200 feet) is a captivating mix of Spanish colonial architecture and traditions from a mix of indigenous groups like the Tzotzils and Tzeltals. Former president Felipe Calderón called San Cristobal de las Casas "The most magical of the Pueblos Mágicos" and many who visit here are captivated by the location surrounded by hills and the constant stream of colors from all the flowers and the indigenous ladies' hand-made clothing.
This is the cultural capital of Chiapas and a great base for taking advantage of all the nearby adventure activities.
Search hotels in San Cristobal de las Casas
Todos Santos
This laid-back town in the southern Baja Peninsula is located midway between Cabo San Lucas and La Paz. Originally founded as a mission in 1724, it then became a sugar cane production center, which led to find mansions lining its streets. After a drought and a sugar price drop, the town fell on hard times before rebounding with other crops and expatriates drawing tourists with fine restaurants and art galleries.
Todos Santos is now a thriving, artistic oasis that makes visitors want to linger longer than they had planned. It has some spectacular beaches to explore and there are some you can hike to that are often empty or close to it.
Valladolid
Located just down the road from one of the world's major tourist attractions—Chichen Itza—Vallodolid nevertheless seems to permanently be off the radar of most foreign visitors to Mexico. It's an attractive colonial town, however, with the requisite main square anchored by a grand church and an added twist in the form of cenotes (underground pools) located right in the city limits.
There are dozens of other cenotes you can visit and swim in within a few hours. It's also just a mile from one of the most interesting sets of Mayan ruins in the Yucatan Peninsula, Ek' Balam, which reached its peak between 770 and 840 AD.
Search hotels in Valladolid, Mexico
Chiapa de Corzo
Just nine miles from the Chiapas state capital of Tuxtla Gutiérrez, this colonial town is best known for its massive main square and its intricate La Pila fountain, constructed in 1562 in Moorish style. That style, which Spanish settlers brought from Seville, also shows up in Chiapa de Corzo's largest structure, the 16th-century Santo Domingo church. Santo Domingo is not just another large church though: it has the biggest bells in Mexico. A historically significant archeological site of the same name is nearby, with the oldest Meso-American tomb discovered so far found here and items uncovered that date back 2,500 years. For souvenir shoppers, key items produced here are lacquerware and marimbas.
Cholula
Few would say "Cholula" if you asked them to name the largest pyramid in the world, but if you just go by the size of the base, this one is larger than the Great Pyramid of Giza. It looks more like a mountain though, since by the time the Spanish arrived and built a chapel on top it was already buried under dirt and vegetation. The walk along the excavated pyramid parts, to the chapel on top, and through the tunnels underneath are the experiences that pull in the most visitors.
Cholula town is worth exploring too, however, with its grand San Gabriel Monastery built in the mid-1500s and 36 other churches in the historic center.
Cuetzalan
Also in Puebla state, Cuetzalan is much tougher to get to, but worth the journey. Up in the mountains in an area once so remote all the stone for the houses had to be hauled up by donkey, I called it a "great backpacker town with no backpackers" in this Cuetzalan article. Nearby are waterfalls, temple ruins, and gorgeous scenery. Try the bargain-priced local fruit wine.
The atmosphere here truly does feel magical and this is a town I'd love to spend a week or two in just writing and taking it easy. It really feels worlds away from everywhere else.
Papantla
Founded in the 13th century by the Totonacs tribe, two of Papantla's main claims to fame are vanilla beans and the nearby Tajin archaeological site. El Tajín was one of the major cities of ancient Mesoamerica, thriving between 600 and 1200 AD. It was unknown to the outside world for hundreds of years before being discovered by accident by a Spaniard in 1785.
The third famous aspect of Papantla has spread far and wide: the Voladores men who slowly descend to the ground swinging from ropes tied to their feet and wound around a high pole. There's bound to be a Voladores show when anyone visits, complete with elaborate costumes for the four flying men and the one who dances on top of the pole, playing a flute. I wrote about the Voladores men of Papantla in this CNN article.
Real de Catorce
One of the coolest spots I've ever visited in Mexico, this is in the greatest state that no foreigners have heard of: San Luis Potosi. This magic town of Real de Catorce feels really isolated before you even get there: after traveling a good part of the day you have to go through a narrow tunnel to enter it, a tunnel that can only let traffic go one way at a time.
The whole place used to be nearly a ghost town after the mines stopped producing but has bounced back as a domestic tourism destination—and a place for thrill seekers to hunt for peyote. Hike or ride a horse up to the real ghost town pictured above.
Mineral de Pozos
Like the entry above, Mineral de Pozos is a silver mining city that went into decline after the mines got tapped out and in this case a few got flooded too. Its population went from tens of thousands to a few hundred eventually and abandoned buildings outnumbered the occupied ones. The old mining villages are still abandoned, with cacti and trees taking over and sometimes poking through the cracks. Here the magic town designation really applies: there's an otherworldly feel to the place.
Located in Guanajuato State, it sees most of its visitors in the daytime on weekends, when tourists from San Miguel de Allende come over on an excursion tour. It's worth spending the night here if you can though to soak up the ghostly feel and it's one of the quietest cities I've ever experienced in Mexico. I wrote a full article about Mineral de Pozos here.
Search hotels in Mineral de Pozos
Patzcuaro
Patzcuaro gets mobbed at one time of year and then is relatively sleepy most other weeks. The peak time is during Day of the Dead, when tour buses and independent travelers descend on the cemeteries, the town itself, and Janitzio Island out in the lake.
There are plenty of reasons to visit any other time though. I've been to Patzcuaro twice and I'll probably return again at some point. It's a great base for handicraft shopping: many of the nearby villages around the lake have a long history of specializing in a specific craft. Mask making, copper vessels making, woodworking, Catrina doll making, and more. The copper town of Santa Clara del Cobre is also designated as a Pueblo Magico.
With its low-slung buildings and red roofs, Patzcuaro looks a lot different than many other towns in Mexico, plus there are some impressive historic structures.
Jala
Jala is the wild card on this list, a place that even most experienced Mexico travelers have never heard of. This inland town is far from where all the tourists go in Nayarit: it's hours from the beaches and it's easier to get here from Guadalajara than from Sayulita (another designated magic town, but far less deserving of the title). It's not the kind of place you'd want to spend a week-long vacation in, but for a night or two you'll feel some magic. The Franciscan mission church in town is one of the oldest in the region and you can visit a volcanic crater where steam is shooting out.
I had one of the best breakfasts of my life here, at a family-run place outside of town that's only open on weekends. All the ingredients come from nearby farms and all the dishes are prepared with plenty of love at El Rincon del Campesino (The Farmer's Corner). There's even an upscale place to stay, elegant Nukari Quinta Boutique Hotel, which is housed in a restored building from the late 1700s. Read more about Jala here.
What About the Other Magic Towns in Mexico?
Since there are 177 Pueblos Magicos the government has sent money to so far, anyone could argue that I've left out some notable places. Perhaps you have a favorite that's not on here. Yes, many of the others have at least one reason to visit and there are probably a few dozen that would justify a detour on a Mexican road trip. For starters, it's worth going to Izamal, Dolores Hidalgo, or Creel, at least for a few hours on the way to somewhere else. And I've spent a lot of good times in Bacalar, Loreto, and Valle de Bravo. (But again, they didn't really need the designation to pull in tourists.)
At this point, any new additions to the magic towns in Mexico list should be considered economic stimulus decisions rather than true cultural heritage ones. State governments are lobbying hard to win these magic town designations because they come with stimulus money promises and infrastructure and tourism staff training. The merits seem to be taking a back seat to the practicalities.