Now that the whole continent is open again, where are the cheapest places to travel in South America? This can be a moving target because of economic conditions and exchange rates, plus pandemic times produced a lot of changes.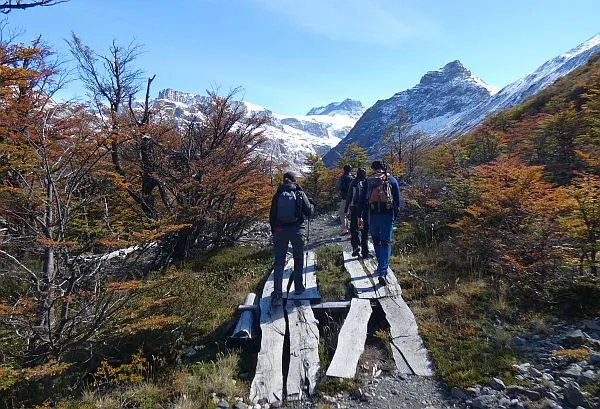 I spend a lot of time traveling in South America and the continent features prominently in two of my books. There's a lot of overlap between countries covered in my living abroad book as well as The World's Cheapest Destinations, currently in its 5th edition. It makes sense that destinations that are a compelling travel bargain are often a good value for expatriates as well.
I just spent a few weeks in Argentina this year, however, and I'm headed back to Colombia in September, so let's start with those.
Cheap Travel in Argentina
Argentina might just be the best travel value in the world right now. Definitely the cheapest place to travel in South America for those who are not at the shoestring level and are looking for great value.
It's cheaper than Mexico right now and presents a quality of food and drink that's hard to top anywhere south of there. It's not in first place for vegetarians and tea-totalers, but everyone else will have a smile on their face most of the time when pulling out their wallet.
Prices rise and fall with currency exchange rates and Argentina's currency has been in freefall for quite a while. You have to bring cash to get the best rate, however, a rate that's dramatically different from the official one you receive from a credit card or ATM withdrawal.
I already did a full post recently on Argentina travel prices, so go check that out to find out more about $1.50 craft beers, $2 bottles of wine, and $20 steak dinners for two that will leave you stuffed. Public transportation is good, the Airbnb rental scene is robust, and the country provides lots of fresh fruit and vegetables in an array of good restaurants. I feel like we ate better during our three weeks in Argentina than we have in three weeks anywhere, mostly because we never had to worry about how much it was going to cost when we walked into a place.
Colombia is a Travel Bargain Now
The first time I visited this country, back in 2008, it felt kind of expensive. The second time and third times it felt middle-of-the-road for Latin America. This time I'm looking forward to cheap travel in Colombia.
Colombia's currency hasn't fallen off a cliff like Argentina's, but the long and steady drop has left the U.S. dollar being worth a lot more there than it used to be. At this time in 2012, $1 got you around 1,800 Colombian pesos. In 2017 it had dropped to 3,000 to 1. As I write this in May of 2022, a buck may get you 4,000 pesos.
Sure, there's been inflation, especially for imported goods, but anything produced in Colombia is going to be far cheaper than it used to be. That's food & drink, nightlife, taxi rides, rentals, a shoeshine, museum admissions, and on and on. Apart from a few prices that are often set in dollars, like high-end hotels, the whole country should feel like it's on sale.
In September I'll be spending time in Bogota and Medellin, maybe more, so I'll post an update with exact prices then. But this map will show you what it costs in the latter for hotels and vacation rentals.
Brazil Was Once Expensive, Now it's a Deal
I'm going to keep talking about exchange rates because they can make or break your budget depending on your timing. Brazil's chart looks a lot like Colombia's: in 2012 a buck got you two Brazilian reais (plural of real). When I wrote about travel prices in Rio in 2019 when I was there, it was around four to the dollar. Now a U.S. dollar gets you at least five reais most of the time.
Brazil botched its Covid response as badly as the USA did in the beginning, for the same reason: bad leadership that didn't really believe the threat was real. The country has the second-highest death toll in the world behind the USA, well ahead of much more populated India. They've done a better job this year in fighting it though and it's probably as safe as the USA or Europe now to travel around.
What are prices there like? If you pull up Numbeo and compare prices to your city, you'll probably be pleasantly surprised. Here's what I found when I compared Salvador to Tampa:
– Rent Prices in Salvador are 81.62% lower than in Tampa, FL
– Restaurant Prices in Salvador are 66.87% lower than in Tampa, FL
– Groceries Prices in Salvador are 54.93% lower than in Tampa, FL
To put that in real terms, you can get a draft beer or cappuccino for less than $2, a good meal of the day for $5.
Although it's sometimes hard to find cheap flights to Brazil, there are plenty of bargains for getting around once you're there. The country has the most robust domestic airline system in South America, with heavy competition.
If you're thinking about sticking around for more than three months, Brazil has two things going for it. They're launching a digital nomad visa, first of all, which would let you stay longer if you meet the income requirements. Just be advised you'll be liable for local taxes if you stay more than half a year at a time.
If you're pregnant, there's another big advantage. If you give birth to your child in Brazil, not only is that kid an automatic resident, but the parents can get Brazilian passports too! See more on that here.
Peru is a Perennial Bargain – If You Do It Right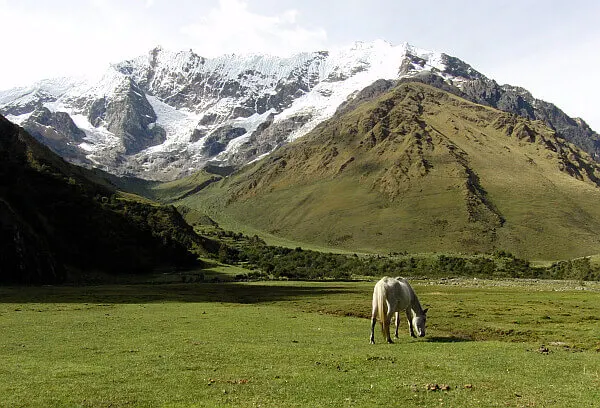 Peru is one of my favorite countries in the world and I'm losing track of how many times I've been there. As I wrote in this earlier post though, the country can seem expensive or crazy cheap depending on how and where you travel. Is Peru a cheap place to travel?
The quick rule of thumb is, go slow and go beyond the tour bus routes. If you're in a hurry like the package tourists are, Peru will seem very expensive. If you chart your own path, it'll feel like a great value. Just understand that a trip to Machu Picchu is going to cost you, especially if you try to go straight from Cusco and back.
If you get away from tourist zones, you can find a hearty meal of the day for $3 and it'll take a few drinks for your bar tab to hit $10. Seasonal fruit and vegetables are often a dollar a kilo or less and you can find a private hotel room with good reviews for $20 to $25 in most locations.
Although Peru's most famous site was one of the poster children for overtourism before the pandemic, the crowds were thin the past two years and have not gotten anywhere close to 2019 levels yet. Then get away from that iconic site and it'll probably feel like you have Arequipa, the Colca Canyon, Lake Titicaca, or Gocta Waterfall all to yourself.
There's a dark reason behind the thin crowds so far though: Peru actually leads the world in the Covid-19 mortality rate, at 6,387 deaths per million residents. The whole country has been under quarantine at times and despite a major vaccination push, earlier this year they were struggling badly with Omicron variants. Thankfully, after a spike in February of 2022, death rates have declined dramatically. Just be smart about masks and crowds if you go and try to spend most of your time enjoying the beautiful outdoors.
There's also been a fair bit of unrest in the country the past two years, so allow extra time and don't cut it too close. On the day I'm writing this, a strike shut down all transportation to the town where Machu Picchu is located, so nobody could visit the citadel unless they were already there…and they couldn't leave then if it was time to depart.
Bolivia is the Cheapest Country Overall
By any objective measure, Bolivia is at the top of the list for the cheapest places to travel in South America, but with one caveat: they're the only country still charging you to enter in the first place. If you're American, you'll need to pay a visa fee of $160 upon arrival, so just popping across Lake Titicaca for a few nights from Peru doesn't make sense. Spread that out by staying for a while.
If you only head to Uyuni to go to the huge salt flats, it may not seem like such a bargain. That's a tourist town, with prices to match. But the gateway city of Potosi is priced normally. Nicer is the city of Sucre, which you can reach by bus from Potosi or on a flight from La Paz. I'd go live in that adventure base town (pictured above) with no hesitation.
Few people get excited by La Paz and the altitude there is brutal if you're arriving from sea level. It's better to head elsewhere, especially if you can explore the Andes Mountain towns where the women are all dressed up in their traditional garb. If you go shopping for local handicrafts you'll pay half what you would in the Sacred Valley of Peru and hearty meals are a bargain.
In an excerpt from my book, what you can get for a buck or less in Bolivia: a few days' supply of coca leaves, a kilo of clean laundry, two empanadas, a few Bolivian chocolates, a pair of wool gloves, snacks for three from a street stall, a kilo and a half of bananas, ten bread rolls, two liters of bottled water, a liter of milk, a box of teabags, a few rounds of billiards, three local bus rides, 10 eggs, a basic set lunch, a fortune-telling session.
Mainland Ecuador for Budget Travelers
The big tourist draw for Ecuador is a collection of islands that are hours away by plane. That archipelago is not a budget destination though. The Galapagos should wait until you have a working stiff's vacation budget or grandma is planning a big multi-generational trip.
Mainland Ecuador is a different story, however. Quito is one of the nicest big cities in Latin America, Cuenca has long been an expat retiree haven, and there are dozens of locations where you can get close to nature in the mountains. Ecuador's beach locations are seasonal thanks to the way Pacific currents work, but since they're relatively undiscovered by foreign visitors, prices are quite reasonable.
They use the U.S. dollar in Ecuador, so no currency exchange needed. You won't need a lot of those dollars at lunch time either: I've often found set meals for $1.50 or $2 that had several courses. I've also found some of the cheapest dollar-denominated taxi rates: a couple of dollars for a ride in Cuenca or Quito. Buses are cheap, frequent, and ubiquitous. Local buses in Quito are a mere 25¢ and one out to neighboring towns will rarely top a dollar.
Check day tours from Cuenca here to get an idea of what those prices are like.
Have you visited one of the cheapest places to travel in South America in the past year? Tell us how it went!