As you may have noticed, the world is opening up again, so preparing for long-term travel is not an exercise in futility anymore.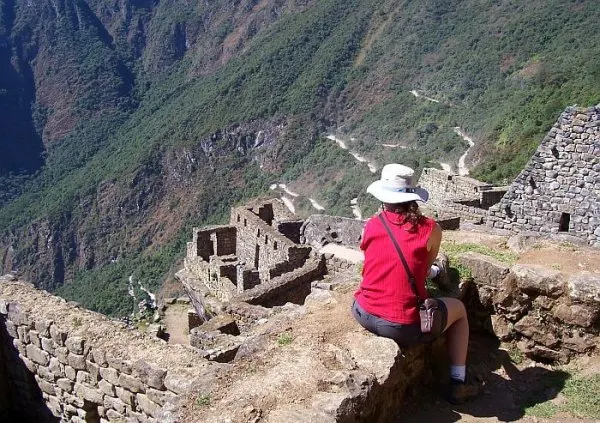 For nearly two years, many countries were 0ff-limits to visitors, including Australia, New Zealand, and most of Southeast Asia. That last one was especially tough for digital nomads and round-the-world backpackers. Countries such as Vietnam, Cambodia, Malaysia, and Indonesia have long been favorites of shoestring travelers. While you could visit Thailand, it wasn't easy or straightforward most of the past two years.
I wouldn't advise just buying a one-way ticket, stuffing things in a backpack, and taking off, however. A trip around the world done right requires more planning than ever. Plus you have a lot of loose ends to tie up before departure.
Start with these 9 essential tasks to deal with before you step on a plane.
Get Your Finances and Travel Banking in Order
When you travel around the world, you will be pulling out the plastic on a regular basis. You'll be getting cash out of ATMs from your home bank account and using a credit card sometimes for large or recurring expenses.
If you don't have the right cards, you could get soaked for a lot of nasty fees that add up. I've got a whole post here on travel banking back-up plans, but here's the short version of my advice: have two+ credit cards, two debit cards, and preferably one of those debit cards has some kind of fee reimbursement. If you're traveling with a significant other, it makes sense for him/her to have different accounts than yours.
Why go to all this trouble? Well besides the fees that could subtract hundreds from your travel budget over time, you also want to be prepared if something goes wrong. Cards get stolen, lost, swiped/scammed, and eaten by ATM machines. If you have one debit card on you and this happens, you're in serious trouble.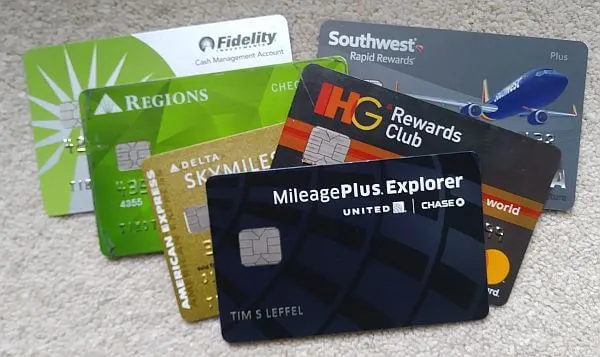 Also, credit card companies seem to secretly wish you would never leave your home town and never try to do a transaction from abroad. Your card will frequently get declined for no good reason just because you're in a foreign country. You need at least one backup.
Insider tip #1: if you have a credit or debit card that's set to expire while you're going to be out of the country, call and ask to get a renewal one early. Most banks will do this for you and some will provide an extra card too, if not for you then for a spouse if you're a couple. That second card can come in handy as a backup (see above).
Insider tip #2: right before you're going to rack up a lot of charges on plane tickets, a storage unit, gear, and more, get a new travel credit card that's going to get you free flights or free hotel rooms with just the sign-up points. Use the airline points during your trip and/or use the hotel points for a welcome splurge when you get tired of cheap hotel rooms.
Subscribe to a VPN Service
These days, preparing for long-term travel means thinking about how and where all your data is stored and how secure your communications are. If acronyms like VPN, proxy server, and IP address make your head spin, don't worry. It doesn't have to be complicated.
All you need to know is that sometimes you need to make it appear that you are signing on from a different country than you are really signing on from. You do that through a service that has servers in other countries so you can appear to log in from there instead.
Why would you want to do this? There are a variety of reasons, but here are the main ones:
– For added security, an extra layer that keeps hackers from getting to your info and knowing who you are.
– To (possibly) be able to log into sites and streaming services you use, in English, instead of what you'll be presented with in the country where you're traveling.
– To bypass local restrictions on what you can and can't access.
– To get to your country of origin site in your own language for ordering online, taking care of banking, or buying a plane ticket.
– To protect your privacy.
The price of a VPN service can vary, starting from a few dollars a month. The longer you commit, the lower the price per month.
I've been using TunnelBear for years but the higher-end ones like NordVPN offer a better cat-and-mouse effort (with 5,400 servers). They can be better to get you access to restricted services like Amazon Video that are severely limited for travelers without cloaking. They have a free page where you can check your current IP address to see if your VPN is working properly.
Get the Right Gear (but Not Too Much!)
Most people go overboard on the shopping when they're preparing for long-term travel. I was one of those people too.
The first time I set off on a trip around the world, I brought way too many things with me. Trying to anticipate every possible need, I had items I never used and far too many items of clothing. The worst blunder was carrying around a stupid tent of all things, even though we spent half our time in Asia. I never even opened it up until six months into the journey.
During that first trip I learned two important lessons:
– You can buy much of what you need where you'll be, including new t-shirts and sandals when you wear out your old ones. You can buy a sweater, a hoodie, or a warm hat once you get to a cold place.
– Good gear and travel clothing that lasts and will keep looking good are worth the premium price.
– You will fill whatever space you have, so don't buy the largest possible pack. It will get heavy fast.
Buy and pack based on what you'll be doing the most and embrace the appeal of double-duty gear. Clothing and shoes that work for multiple situations will be worth every penny.
I've got some advice on this blog for the best backpacks for travelers, packing light tips, and the best places to find discounted travel gear and apparel. Read those and you'll get good gear for less money. Just don't buy more than you need!
Sort Out Long Term Travel Insurance
I went backpacking around the world three times without ever purchasing travel insurance and it worked out fine. We were young and healthy and were mostly in cheap countries where it costs very little to pay out of pocket. I wouldn't do that now though because as the pandemic showed us, there are far more uncertainties to deal with than we often expect. Also, some countries are demanding that you show proof of travel insurance just to enter, so you don't really have a choice.
I have an annual plan from Allianz, but I'm also an ambassador for SafetyWing, which caters to nomads moving around the world. If you'll be spending a lot of time in remote areas, you may want to consider evacuation insurance from Medjet Assist. As one of our story contributors for Perceptive Travel found out, getting evacuated from a mountainside by a medical helicopter can be an expensive proposition. (She was covered by insurance.)
Match Your Budget to Your Destinations
If you're a trustafarian with heaps of money from Daddy, you can go anywhere you want in the world and not worry about what it costs. Most of us have a limit to what we can spend on a weekly or monthly basis though, determined by savings or remote income. If your spending vastly outpaces your budget level, your trip can be cut short fast. If you've allotted $1,000 per month and you can stick to that for 12 months, then you've got a great year-long round-the-world journey in front of you.
It is possible to travel around the world for that amount, or at least far less than you're spending now just to pay the bills and exist if you're living in the USA, Canada, or Europe. While you're having the adventure of a lifetime, you can be spending a fraction of what your cubicle-bound commuter friends are. You need to choose the right long term travel destinations, however, ones that will fit your budget.
Thankfully, there's a great book out there on this subject from yours truly. See the purchase options here for The World's Cheapest Destinations, now in its fifth edition.
Plan Out Your Travel Communications Options
The day I was writing this post, I got 17 two-factor authentication messages on my phone while in an apartment in Buenos Aires, all necessary to log into bank accounts, social media accounts, and websites I visit. Website security and travel don't mix well – you're constantly in a "suspicious" state by their definition. Since most would rather send you a text than set up something more customer-friendly like captchas or security questions, we're stuck with this flawed texting system.
So first of all, you need a phone number that remains in your home country. It can't be a Skype one because that won't accept texts. Google Voice works, as do some paid services such as Numberbarn or Google Fi. Or you can suck it up and keep your T-Mobile plan if you have that since it works around the world, though in theory they could cut you off if you're gone non-stop for a year and it sets off red flags. Other people have ported their phone number to a pre-paid service in their home country and kept refilling it as needed.
As far as actual text and voice calls go, you can do much of that over Wi-Fi from your phone, though the quality of a phone call can vary a lot depending on the strength of the signal. Skype, Zoom, Facetime, and other services will work too though and video will enable you to see the other person. You'll want to have WhatsApp because it'll allow you to text, leave messages, or call with people in another country seamlessly. (I use this a lot living in Mexico since I kept my U.S. number.)
Past all that, you can also get a local SIM card and chunk of data in the country you'll be traveling in to surf from anywhere, usually for a surprisingly low price. This is especially useful for long bus or train rides where there's no Wi-Fi on board. You can also get a telecom USB stick for your laptop as a backup if you need to get work done regularly.
Set up a Permanent Address
What's going to happen to your mail while you're gone? While the volume of physical mail you receive has probably declined dramatically over the years, there are still a few things that you probably need to receive at a mailbox while you're gone. These include tax statements, new credit cards, and other financial items that can't be sent electronically. Maybe you'll need a new driver's license or insurance card to be delivered.
The easiest way to handle this is to lean on a relative. If you can use a parent's address, a sibling's, or a good friend's, they can toss it all in a shoebox to give you upon your return, tossing what you don't need and alerting you about what you do.
The next-best way is to sign up with a virtual mailbox service that will scan everything and alert you when something has arrived. I did a big post about virtual mail services before for expats, including people who need to set up a new permanent address for tax purposes, but there's a lot of overlap for long-term travelers.
Get Your Jabs
Long before we all needed Coronavirus vaccines in our arms to keep from dying, travelers were getting plenty of other shots in the arm to innoculate them from nasty diseases and viruses they could encounter abroad. And no, mandatory vaccines are not a new thing: you can't enter some countries without a Yellow Fever shot.
You do need a Covid-19 set of shots to enter many countries now, so start there, but you'll likely want to get a few more than are common for travel to tropical zones. Various hepatitis shots, typhoid, and boosters for the shots you got as a kid are high on the list, then there are some others that you may or may not want depending on where you're going.
Also think about what you'll do to prevent malaria, dengue fever, Zika virus, and other nasty things transmitted by mosquitoes. I go with sprays, treated clothing, and wearing socks at high-risk times of day, but there are drug options too.
Figure Out Where You'll Store Your Belongings
You'll be traveling around the world with a backpack or suitcase, with maybe a second bag to hold electronics and gadgets. What about all the rest of the things you own?
There are a few special people who are content to sell everything they own and set off on a trip around the world carrying all the possessions they have left in the world. Most of us aren't like that.
For most people, going to zero is not an option, so there will be boxes and bags full of things that are meant to be waiting for you when you return. Where does all that stuff go? Even if you've done a terrific job of paring down, you'll still have plenty you need to store somewhere.
If you're lucky, you've got someone's basement, garage, or spare room you can use. Be sure they're staying put though. I once left a load of items in my sister's basement, then she got divorced and moved halfway through my round-the-world journey. While I was meandering around India, she was lugging my boxes to a new home and cursing my name the whole time.
After that we ponied up the cash for a storage unit, then moved it all into our house when we returned. Sure, it was a pain paying that bill every month, but we didn't have to beg anyone for favors.
Have you traveled the world for an extended period? What cropped up for you that you weren't thinking about when preparing for long-term travel?