Sometimes the best advice can be distilled down to a one-word answer. My most common answer to how people can travel more for less money is one of those. Independent travel success and keeping the travel budget in check primarily rely on one key trait: "flexibility." This was true for me this week—more on that in a minute—and it was true when I was a young backpacker making my way around the planet.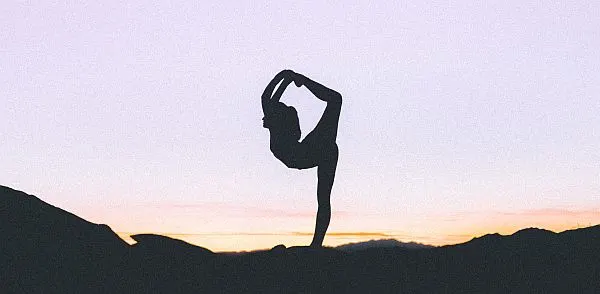 I'll start with one fateful trip in the Philippines. We had already ridden an overnight ferry that had gotten less pleasant as the trip wore on. By the time we arrived on the island of Palawan, in the Philippines, we were exhausted and dirty. Plus we were ready to see some beauty after waiting days for the departure in hellhole Cebu City.
"The jeepny for El Nido leaves in a half hour," said the guy selling tickets. "Next one is tomorrow."
Ugh.
So off we went on an amazingly uncomfortable vehicle for a very long journey along a rutted road, most of it in the dark. Flat benches, open to the swirling dust, with suspension that passed along a jolt from even the smallest of bumps. Passengers donned hats to avoid scraping their heads on the ceiling when hitting big potholes and everyone with some kind of bandana or kerchief put it over their face in a vain attempt to filter out the dirt.
We had a plan though: our guidebook said we were going to stop in a town halfway along the journey, several hours in. So we'd get off there to shower and sleep before taking on the rest of the journey. We dismounted the jeepney in this town, both of us brown from dust, and grabbed our packs to go look for a room.
Only one problem: there was a huge local festival going on and there were no rooms anywhere, at any price. After ascertaining this for a fact, my companion started to cry and I was feeling tapped out. I couldn't see any viable solution besides acting like a homeless person and sleeping on the ground like the drunks.
What could we do? The only thing available to do really. We got back on the jeepney to keep heading north and got the worst ride of our lives. I got a bruise on my forehead when it bumped against a handrail after I nodded off. We were so covered in dirt by the end that our eyelashes and hair were the same brown color as our bodies and clothing. At the end, we checked into a guesthouse without bargaining, took very long showers, and slept until the afternoon. We didn't go anywhere for two weeks after that journey, just kicking back and exploring places like this:
When it was time to leave El Nido, we scrapped the plans to return on the ferry. Budget be damned, we were flying out this time.
Sometimes, no matter how much research you've done, Plan A and Plan B are both out the window. Sometimes so are C and D. But most travel problems can be solved by money, time, or kindness, so get creative and you'll work it out.
There's High Season and There's "Get Me Out of Here!" Season
The city of Guanajuato, Mexico is my home base now and when I'm there it's in a house I own. When we first bought it, I was back in the states and doing a lot of the communication about it remotely. I had to come down in person to take care of some real estate business, so I made plans to do that, see some friends, and spend my days leisurely visiting old haunts. But then came the e-mails from those friends.
"You can't come then—you must change your flight!"
"You might want to rethink your plans as it's going to be a madhouse then."
"There are rumors the city will shut down for two days and nobody will be able to come or go."
"All the bars are closing."
WTF?! That last one really was the last straw. I needed to make some alterations.
What was the cause of all this mayhem? The Pope was coming to town. El Papa Grande.
Estimates in the press ranged from "a doubling of the population" to "two million visitors." In a narrow river valley colonial city where it already gets too crowded for comfort on a holiday weekend.
I wasn't taking any chances. I went online and bought bus tickets out in advance to make sure I'd have them. The four-night stay turned into 28 hours so I could leave before the arrival of the entourage and the faithful followers. I booked a bus to the coast so I could hit the beach instead and get some work done.
Unless you're going on a guided tour (and sometimes even then), it's impossible to plan out your whole trip in advance. S#&t happens. Things come up. Unforeseen obstacles arise.
Be flexible and be ready to pivot. Even if it means being covered with dirt or racing to beat the Pope out of town. You may need to change your dates, stay at a different kind of place, take a flight instead of a bus, or who knows what. The less that is locked in, the better.
The subject is less esoteric and more specific when we're talking about flights, however. Independent travel and flexibility are inseparable there, especially if you're on a budget.
Budget Independent Travel and Flight Flexibility
I've frequently cut the price of my flight in half just by changing the day or the departure airport. This doesn't even count the times I've gotten free flights thanks to racking up frequent flyer miles without flying. I'm leaving next week for Argentina on one of those (via United, just $41 in taxes) and I just did two freebies between the USA and Mexico on Southwest.
When you're paying for a flight though, the more variables you leave open, the more chance you'll have of finding a deal. Here's how that works in action for the independent traveler— one who doesn't have to be in a certain place at a certain time because of meeting up with a group tour or a cruise.
In June I'm going to be speaking at TBEX Europe, the Travel Bloggers Exchange Conference. (Hit me up for a discount code if you want to go.) That's in Marbella, southern Spain. Then in late June I'll be speaking at the Bansko Nomad Fest in Bulgaria. (Use code timleffel to get a discount there.) I have to get from Spain to Bulgaria on my own. While the romance of Europe train travel is enticing, the journey would be way too far for that, at around 33 hours. So I need to fly.
I assumed, as most people would, that the cheapest flights are going to be from Madrid or Barcelona to Sofia. So I checked prices on Kayak and Skyscanner, trying lots of different dates, and found that I could probably get something one-way for around $115 on a budget airline counting bag fees and seat selection. There were even direct flight options on RyanAir and WizzAir.
Your typical traveler would have said, "Not bad" and hit the booking button, but I had to get to the Spanish city and the far-flung airport first, so the cheapskate in me thought, "I wonder if I could do better?"
I pulled up the best research tool for the budget independent traveler: Google Flights. The magic of this tool is that you can put in your departure city and a date, then leave the destination open. You're then given a map of the world that you can zoom in on to check sample prices. It has a few missing players, like Southwest Airlines and Allegiant, but it'll show you most of what's out there.
I put in Sofia, Bulgaria and picked a likely date, then zoomed in on southern Spain once the map came up. Since I was already going to be in Andalusia and didn't have any reason to head north in my extra week I am planning to hang around, I looked for bargains at those airports. And I struck gold.
There was a flight from Sofia to Málaga for just 25 euros. I hit the little "switch directions" icon between the destinations and got the price for a flight in the other direction. I played around with the dates a little to find the day with the cheapest option, then started down the booking process to figure out what my total cost would be after the "no luggage" teaser fare. In the end, here's what I got:
Yes, around €70 or $82 for a direct flight, a checked bag, and my chosen window seat. (I could have gotten an exit row for €5 more, but it's early so I'm just going to sleep through most of it anyway.)
All of this took me about 20 minutes to work out, but that whittled my flight cost down further and further to the point where I shaved off a nice bit of money. Add in the expenditure I'm avoiding by also not having to travel north to Madrid or Barcelona and this was definitely a very profitable flight search session. Time well spent.
Now apply this process to a flight across an ocean, which can easily top $1,000 on some routes, and you'll find that being flexible and doing some proper comparison shopping can save you a small fortune.
Happy hunting!