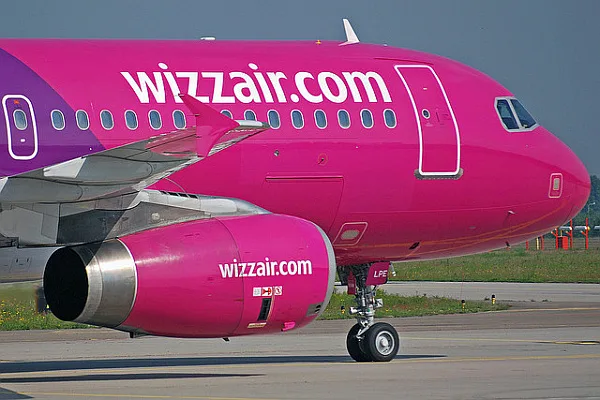 There are times when going down the travel search rabbit hole can really pay off. Sometimes you have to set aside some time, then think creatively to find the cheapest flights to anywhere.
I'm currently in Mazatlan, Mexico, which I flew to from Queretaro. I don't live in Queretaro, two hours away in fact. But there are direct flights from there to Mazatlan on a Mexican airline called TAR. So I rented an Airbnb place for a few days and worked from there. (I could have just hopped a bus and then gone to the airport the same day, but I took the chance to get a change of scenery.)
A flight from my home city of Guanajuato? $220 and a connection in Mexico City. From Queretaro? $98 and no baggage fees, a direct flight.
Once when my father was still alive, I needed to get from central Mexico to Greenville, South Carolina to go see him. I pulled up the flight and it was nearly $800 round trip, even after moving around the dates. I almost choked on my lunch.
Did I just sigh and figure that's the way it's gotta be? No way. I went to work finding alternatives. I knew I had other booking options at my fingertips. There's almost always some way to bring down the cost if the initial search makes you feel like you're going to have a heart attack, no matter where you're going.
I'll talk about how that worked out at the end, but first some advice.
A Time Investment to Find the Cheapest Flights to Anywhere
If you are fortunate enough to make $200 an hour for your time, it may make sense for you to spend as little time on flight and hotel searches as possible and just hit the buy button. Time is money as they say and you've got more of one than the other.
For most of us mortals though, a reduction of several hundred dollars in the price of a flight is easily worth an hour of our time to uncover. It's like coupon clipping for the supermarket, but with savings adding up to hundreds of dollars instead of a few bucks.
The key is going in with a flexible, open mind and making sure all the cheap flight possibilities are exhausted.
Exploring Flight Booking Options
The longer the flight, the more the alternative research matters—and the more variables can be involved. If you're flying from Australia to London, for example (when that's possible again), there are a whole slew of places you could be stopping on the way, either as a plane change or a place to visit for a while. If you search on one booking site or directly on Qantas for this combination, it may be $1,500 to get there quickly, with a one-hour plane change somewhere. But maybe it's only $685 in mid-June for a rock bottom fare on Philippine Airlines with a long layover. You'll often only find that out by using a service like Skyscanner or Google Flights.
Is that the end of it though? Probably not. There may be airlines flying between those destinations that don't participate in those online travel agency sites. In North America that could be Southwest or Allegiant. In Asia it could be a dozen airlines you have never heard of. Mexico has multiple airlines. Do some searching around. One tip I've found helpful is to check the actual airport site of where you're leaving from or arriving in. They often list all the airlines that use that airport, sometimes with links to their site.
Amazingly, there are some entire countries that are barely served by big commercial airlines. One of the prime examples is the country of Georgia. If you pull up flights to there on the regular booking engines, you won't see much. But you can fly from Europe on Ryanair from multiple locations. For Kyrgyzstan you're going to be on Turkish Air, Aeroflot, or some Chinese airline.
For those you're forced to dig. But for others, what if you took a rock-bottom fare to Bangkok, or Delhi, or Dubai first and then purchased a second ticket separately (on a different airline) for the rest of the trip? Have you checked?
Don't forget about alternative airports! You often have to do some creative thinking and pull out a calculator to figure out how you'll get from that alternative airport to where you're going, but the savings can be substantial. It's not unusual, for example, for an international flight from Orlando to be 25% or even 40% less than one from Tampa. (And cheapo Allegiant has a hub in St. Pete/Clearwater.) The same can be true of Fort Lauderdale and Miami, Long Beach and Los Angeles, Gatwick and Heathrow, Eindhoven and Amsterdam.
Many of the budget European airlines operate from a different city near the capital one and in Bangkok, the budget carriers are just in a different (older) airport.
Trains, Buses, and Other Options From A to B
It's important to consider your whole route when looking at the cost options from one point to another. Most people planning a trip to or from Florida, for example, will only search one airport and take what they can get. But it's important to remember two things about Florida.
A) There's Amtrak service connecting cities plus the Tri-rail commuter train between Miami and Palm Beach, with stops in between. Soon Brightline will connect Miami and Orlando as well.
B) Megabus is in Florida, which can take you straight to the Ft. Lauderdale or Miami airport from many other cities. It's crazy cheap too. I once took the bus from Tampa to Miami and saved $250 net on my flight price after deducting bus fare. They had WiFi so it was just a work day in transit.
C) One-way car rentals in Florida seldom have much of a drop-off penalty because cars are moving around so much in the state. I've rented one-way to Orlando or Miami to save a small fortune.
This is just one example, but in any region with lots of connected cities, like Boston/New York/Philly/D.C., for example, you have lots of options for getting from one place to another. In the biggest cities like New York, Los Angeles, and London, you have multiple airports to choose from as well. In Europe and urban Asia your options expand even more because politicians actually agree on the value of infrastructure spending and public transportation. (With the added benefit that they're doing more to fight climate change.)
Ask "What am I missing?"
Far too often people take what's dished out to them without thinking about the alternatives. If they don't travel very often, it's easy to get suckered. They get socked with lots of extra charges and suddenly the ticket price has doubled. They take the flight with two layovers and 12 hours in transit to save $20 because it looks like a better deal. They pay $600 for a flight that's normally $300 because they didn't leave any flexibility in their plans.
The airlines love customers like this. They don't know how to find the cheapest flights to anywhere on a regular basis and they approach flight bookings with dread. They have a vague feeling that they're getting suckered but they don't really know how to work the system.
The key is considering all the options that might be out there before making a commitment. I mentioned alternate airports and ground transportation, but sometimes the best flight price is "free." Savvy travelers, even the ones who only take one vacation a year, know how to do travel hacking right by getting an airline credit card or two on a regular basis. (They also avoid baggage charges much of the time this way.)
Others wait for deals to come to them via e-mail alerts and then plan their vacation around the flight deal instead of doing it the opposite way. Two of the best to check into are Airfare Watchdog and Scott's Cheap Flights. Any of the booking engines will also let you set up a flight alert for a given itinerary where you get an e-mail when it drops below a certain price.
Just try to avoid "basic economy" though. That's another airline sucker game. If you're going to get charged for everything except the most cramped seat on the plane and the (hopefully filtered) air you breathe, you might as well go on a true budget airline instead.
So what happened on that $800 flight I was facing at the beginning of this post? I found a deal from a different Mexico airport to Atlanta for $499. I was going to rent a car anyway upon arrival, so I rented one in Atlanta instead and drove an extra two hours. On the Mexico end I took an $18 bus ride each way to the alternate airport. Total savings after factoring in the bus rides and rental car gas: $243. Not bad for a little extra time investment when I had the time on my hands anyway.
Disclosure: This post contains some affiliate links, which means I get paid a small referral percentage if you follow one of them and buy something. It won't cost you any more than if you just do a web search and land on that URL, but it helps support this site so we can keep providing free content. Thanks for your support.