Is it possible to visit Europe on a budget? Yes, but you need to pick your destinations carefully. You will spend 1/3 as much in the bargain spots as you will in Europe's most popular places to travel.
First, a bit of advice on bargains and some preparations to take care of before you head to the nine cheapest places in Europe for travelers.
Things to Take Care of Before a Budget Trip Through Europe
Before you take off for Europe, take care of these items for better deals and a smoother trip.
Buy a quality backpack and good walking shoes. These two things will be your companions every day. Invest in them properly and you will avoid many problems.
Get a good VPN server. Don't forget about cybersecurity once you are traveling. Remember that these connections are notoriously unsafe since you will be using public Wi-Fi in hotels, restaurants, and cafes. Using a VPN will encrypt your connection and make data you send or receive impossible to crack by a third person. This app is a travel essential that could allow you access to geo-blocked websites too.
Buy a sleep sack. Trust me on this one: there are some beds you flop down in as a budget traveler that you really don't want to have direct contact on your skin. Mountain huts might not even have sheets.
Sort out your mobile connectivity. Either get a plan that covers you around the world (like T-mobile) or have a phone where you can easily replace the SIM card with a local one.
Get an ISIC Card if you're a student. You can get a lot of discounts at museums and attractions if you have an official student identification card that's recognized internationally. The ISIC card is available to grad students too, plus a teacher one that gets you discounts in some places.
Have a "permanent address." You may be bopping around the world for three years, with no real home, but financial institutions seem to like stability. Make sure you sort out where tax bills, new credit cards, and financial statements will arrive with a relative's house or a commercial service that will provide you a permanent address while traveling or living abroad.
Have financial back-ups. Europe on a budget is tougher when you lose your bank card or your wallet gets stolen. Ideally, If you're a couple, it's easier because you have redundancy between you if you have different bank accounts. Otherwise, have multiple cards and accounts in case of theft, a lost card, or one getting rejected.
Bargains in Bulgaria
In most respects, Bulgaria is the cheapest destination on the European continent, for sure the cheapest that wasn't involved in the Balkan conflict of the '90s. Transportation for a pittance, bargain meals, and $2 glasses of wine allow you to travel well for cheap. Despite the bargains, there aren't many tourists here outside of the Black Sea in summer. You can visit major sites and be one of the few visitors there. Hiking in the wilderness in Bulgaria's many mountains really feels like hiking in the wilderness, not being part of a hut-to-hut pedestrian freeway.
An independent budget couple can do okay on $30 to $50 per day and a mid-range couple should be comfortable on $50 to $80, but it takes a bit of work to find good accommodation values. You're often better off with an apartment rental service in some locations because then you're getting the real market price and you can find a place to stay for less.
Attractions include imposing castles, charming villages, intact historic city centers, and the beaches of the Black Sea coast. Nature is the best asset. Hiking is good in warm weather and there are places to stay along the trails. In the winter, you can also go skiing in the mountains, where an all-day lift ticket can be as little as 20 euros. Historic and picturesque cities like Plovdiv and Veliko Tarnovo would be thronged with tour buses if they were in Western Europe somewhere. Here you can almost have them to yourself.
Sofia may not rival Prague or Budapest for architecture and culture, but it's no slouch either. The Byzantines, Slavs, and Turks all made their mark here, and then the city really took off at the end of the 19th century and became more European. Sightseeing is interesting and the National Opera and Ballet Theatre offer cultural performances at bargain prices.
Airbnb rentals under $40/night in Sofia – 300+
Hotels $40 per night or less: 100+
Local bus or subway price: 60 cents to $1.25
Budget Bosnia Travel
World travelers—especially Americans—have very long memories about former war zones. If you tell people you're going to Bosnia, they're probably going to scratch their head and tell you to look out for land mines. The European country of Bosnia and Herzegovina may not be a natural for the top of your vacation list, but if you're on a budget, it's one of the best bargains on the continent. It offers some great sites and adventures, plus every tour in this country turns out to have a lot of stories behind it.
Wages average out to less than $500 per month, so you don't have to be a big spender here to be laying out more than your average local.
In general, Bosnia is a pretty good deal at the low end and a terrific deal for mid-range travelers on vacation. It's not quite as cheap as Romania and Bulgaria in some respects if you're a backpacker staying in hostels and cooking for yourself, partly because of a lack of competition in lodging, but mostly cheaper than Slovakia, Hungary, and the Czech Republic.
A single backpacker could get by for under $50 a day with a few excursions thrown in now and then, $75 for a couple would be quite comfortable. Outside the two main tourist centers of Sarajevo and Mostar, prices are lower in restaurants. If you cook where you live and buy a few things from bakeries each day you could get by quite cheaply as a backpacker couple: maybe $60 a day for two if you spent a few weeks here and weren't doing paid sightseeing every day.
Food is a good value outside of the tourist restaurants. In a place where locals eat you can easily get by for under $6 and leave full. A glass of local wine in a restaurant will average $1.70 to $3.50. Cherry brandy is the cheapest hooch, as little as one euro in a bar.
Airbnb rentals under $40/night in Sarajevo – 300+
Hotel doubles under $40/night – 150+
Local bus or streetcar ride: 80 cents to $1.20
Less Money in Montenegro
If you don't need a lot of nurturing with your two-euro bottles of wine and four-euro meals, you'll find this to be one of the best values in Europe, however. Montenegro has the gorgeous Bay of Kotor with its walled cities and forts ruled by the Romans, the Byzantines, the Serbs, the Venetians, the Hungarians, and even the French for a brief time. It's the most popular area of the Balkan countries after Dubrovnik. I biked all the way around it on a cycling trip in 2017 and it was one of the most stunning routes I've ever experienced.
Beyond that, there are miles of coastal beaches (some sand, most rocky), with outdoor cafes offering reasonable seafood with a view. Then there's a wilder eastern area with rugged hiking trails, rafting rivers, and interesting villages to explore. Giant Lake Skadar is shared with Albania and it feels as big as an ocean in some parts when you're crossing on a ferry.
Wages in this country average less than 500 euros per month, so anything the locals use and consume is going to cost a whole lot less than in more developed parts of Europe. Whether you're hopping a bus, getting a haircut, stocking up on groceries, or ordering a coffee, you'll find budget-friendly prices that may remind you of Southeast Asia or Central America.
Even in the seaside tourist places, it's easy to find a filling meal for $3.50 to $7 (Goulash, personal pizza, pasta dish, or kebabs). Groceries are very cheap across the board. One night I got a bottle of wine, a giant loaf of whole wheat bread, some olives, and a chunk of cheese for €4. The next morning I had a meat-stuffed burek and a yogurt for €1.30. Keep in mind too that when you get away from the tourist areas, prices plummet even more for eating out. You'll be able to stuff yourself and keep the local wine flowing without having a big impact on your travel budget— a nice contrast with more popular European destinations like England, France, and Italy.
There's only one international train route in the country, a line coming from Serbia, but there is a train between the two largest cities. That costs around $3.50 in second class, $5 in first.
Number of Airbnb rentals under $40 in Herceg Novi (because nobody stays in Podgorica): 158
Number of hotels with doubles under $40 in Herceg Novi: 60+
Local bus or ferry ride: 60 cents to $2
Stick Around for a While in Albania
Most people probably can't find Albania on a map, but it is in an enviable spot on the globe. It's on the Adriatic Sea, north of Greece and south of Croatia. If you had a reasonably seaworthy sailboat you could easily get to the boot of Italy from the coast of Albania. (Or there's a ferry you could hop on instead.) So there's a southern European climate, lots of great beaches, and costs are often a quarter of what they would be in Italy.
In this long coastal country you will find nice beaches, yes, plus mountains to hike, big lakes to explore, and even a UNESCO World Heritage historic town with a castle: Gjirokastër. A couple could easily get by on $40 or $50 a day here if not moving around too much. Just be advised that the public transportation system leaves a lot to be desired: there's not even a central bus station in the capital and there are no passenger trains.
Tirana is one of the most mellow capital cities I have been to. Plus, some of those beaches are close enough that you can drive there from the capital and come back the same day&mdashor have an easy weekend getaway. You can rent a beach chair and umbrella for two there for the equivalent of $3 per day. Hostel beds in Albania are often under $10 and it's easy in most spots to find a double room for less than $25. A cup of espresso is often 50 cents or less, fresh produce often comes out to a dollar or less per kilo.
This is a great country for outdoor activities since almost no place you go will be crowded. Part of the Via Dinarica hiking trail that winds through the Balkans goes along the mountains of Albania and you can find places to mountain bike, go white-water rafting, or explore big lakes by kayak.
Here's one of the prime reasons to put Albania on your long-term travel list: if you're American, you can spend an entire year there on a tourist visa. If you're looking for a way to get around the three-month Schengen limit in Europe, or you need somewhere to go after using up three months already on the continent, Albania will welcome you with open arms and tell you to stick around if you want. If you like it enough to put down roots and move to Albania, you can apply for residency after that and get a permit good for five years. Here's what it costs to live there.
Number of Airbnb rentals under $40 per night in Tirana: 300+
Number of hotels with doubles under $40 in the capital: 150+
Local bus or subway ride: 30 to 70 cents
Europe on a Budget in Romania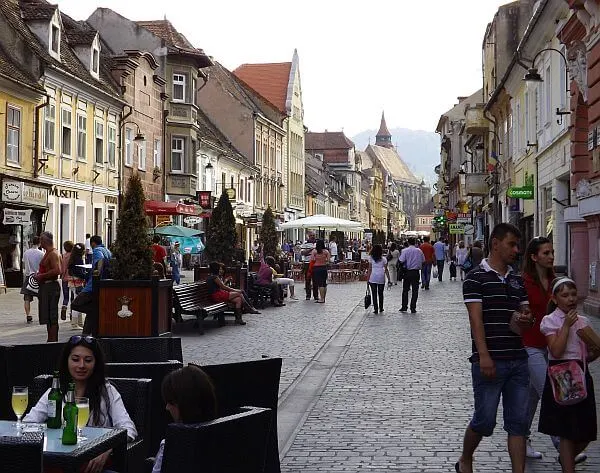 It doesn't get written up a lot as a "hot new destination" and it lacks the kind of iconic bucket list attractions you see in your weekly Instagram feed from other parts of Europe, but Romania has a lot for budget travelers to like. No place in Romania has seen the flood of new visitors experienced by emerging European hotspots like Krakow, Budapest, and Prague. There's not as much weekend getaway money floating around here like you see in other Ryanair destinations. In the picturesque towns of Transylvania, however, you'll see plenty of other tourists—especially German tour groups and other backpackers.
The country has more than 400 parks and nature reserves, plus lots of castles to explore. The food is hearty and plentiful and alcohol prices here are some of the lowest in Europe. This is also a good place to experience European ski prices that are a fraction of the price of those in the USA and Canada.
Romania is outside of the Schengen Zone for now, which means you can stay here for three months, go elsewhere, then return again for another three months, all on a tourist visa. If sharing a place to live with a friend or partner, it would be very easy to get by here on $1,000 a month or less. It also has some of the fastest internet speeds in the world, so it's a good place to work remotely.
A train ticket from the capital to Brasov runs around $10. A 100km train trip is generally $5 to $9. A bus from the capital to further north in the Transylvania region will come in under $15. The train network covers the whole country and is still quite popular.
Airbnb rentals under $40 per night in Bucharest: 300+
Number of hotels with doubles under $40 in the capital: 150+
Local bus or subway ride: 40¢ to 80¢
Traveler Deals in Hungary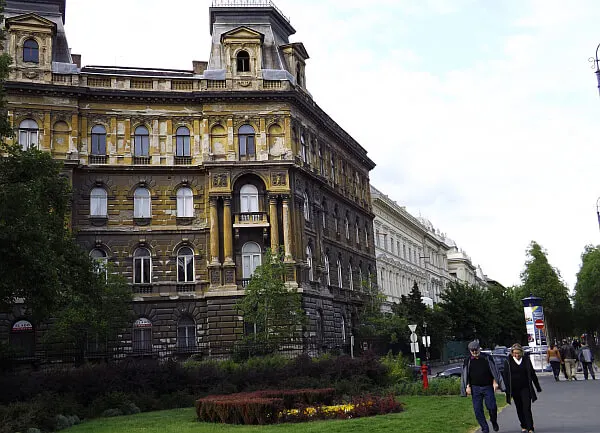 Hungary is a great place to start or end a trip through the region and it's a great place to travel Europe on a budget. Many travelers who have been through Europe rate Hungary at or near the top of their list, or rank Budapest as their favorite city. The castles, beautiful baroque buildings, and good food keep things interesting. Tens of millions of people come here each year in normal times, but most only head to Budapest or possibly to Lake Balaton.
For those willing to get into the countryside, the language can be a challenge, but it's one of the few places in central Europe where you can still get way off the beaten path without going very far. The architecture varies by area, often medieval, 18th-century baroque, or Ottoman in nature. The country is small enough to explore thoroughly if you have about a month but you could cover a lot of it in two weeks.
Wine lovers will have a heyday here: the winery tours and festivals are a great way to get familiar with the local styles and the prices are universally a bargain except for the most coveted vintages. You'll often pay less than $4 for a good glass of wine in a bar or restaurant and you can pick up a decent bottle for not much more.
Then when you're ready to move on, you can get to the Czech Republic, Romania, or Bulgaria overland for a reasonable price.
Number of Airbnb rentals under $40 per night in Budapest: 300+
Number of hotels with doubles under $40 in the capital: 72
Local bus or subway ride: $1 to $2
Slovakia on Sale
While Prague and Budapest see millions of visitors each year, Slovakia subsists on a few tourism scraps in the way of river cruise visitors to Bratislava and…little else.
This is a shame because the country really has a lot to offer and Košice, Levoca, Bardejov, Banska Bystrica, and Prešov have some of the most pleasant historic centers you could wish for. Here you can eat well, drink well, and find plenty of sights to marvel over at a fraction of the cost of the countries to the west. The hiking trails through the high mountains are mostly filled with locals. Without the loads of tour buses and big groups led by someone with a megaphone or a flag, here you can relax on vacation and not have to work so hard at taking a photo without mobs of people.
This was the other half of Czechoslovakia before the two countries split, so it shares a lot of traits with the Czech Republic, including domed churches, castles, and good beer at bargain prices. There are serious mountains for hiking and bargain skiing in Europe and a good wine region in the south of the country close to Hungary.
Number of Airbnb rentals under $40 per night in Bratislava: 108
Number of hotels with doubles under $40 in the capital: 12
Local bus or subway ride: 80 cents to $1.50
See a full rundown here of travel prices in Slovakia.
Check in on the Czech Republic (Outside Prague)
Prague is the best-preserved city on the continent, full of some of the finest Baroque, Art Nouveau, and Cubist buildings in Europe. Unfortunately, it also represents one of the most stunning tourism explosions in history, in many ways becoming too popular for its own good. Hotel prices in the capital are almost on par with the cities of Western Europe in high season. The mobs pouring out of bus tours turn the city into a sort of gothic Disneyland in the summer (when there's not a pandemic going on, that is.)
This is the Czech Republic that 80% of the country's visitors see: they never go anywhere else. Outside the capital of the Czech Republic, however, it's easy to get away and find a more relaxed and inexpensive atmosphere. Outdoor enthusiasts will find plenty of hiking opportunities; you can enjoy spectacular views, and bargain ski resorts are open in the winter. At least a dozen major chateaux and castles are a day trip away from the capital, and you can find folk festivals and local wineries in the Moravia region.
This is perhaps the best country for biking in all of Europe apart from Holland. There's a really well-marked and properly maintained system of trails covering much of the country and extending across borders to Austria, Slovakia, Germany, and Poland.
The small medieval city of Cesky Krumlov is a highlight for many travelers, and Jindrichuv Hradec will work even better for beauty without the crowds. But you can visit dozens of places nobody you know has heard of, from Teplice to Ostrava, and have a great time.
As in Budapest, lodging is an expense that's out of proportion to other costs in Prague. Costs drop in half elsewhere. Couples can get by on $50 to $75 a day as backpackers here, much of that budget depending on how much you're moving around and what the local lodging choices are like.
Food and transportation are a good deal here, so if you are staying with friends, the country can be as cheap as many others in this book. Getting from the second-largest city of Brno to Prague runs less than $10 on a train or nice bus.
The best value of all is beer, glorious beer! The Czech area is one of the world's great historic beer producers and Pilsner originated here. It's uniformly excellent and it flows freely and cheaply. Expect to pay around $1 to $2 in a local bar for a half-liter, more in Prague unless you get into a real neighborhood where the clientele is local. This, for a beer that makes the new world version of "Budvieser" taste like nothing more than yellow fizzy water. Many bars have a dark beer on offer too, usually a Marzen and usually delicious.
Airbnb rentals $40 and under in Brno: 51
Hotels for $40 or less double in Brno: 9
Local subway or bus ride: $1
Other Good-Value Countries to Consider
Since every list like this generates "What about ____?", here are some other relatively cheap countries in Europe for travelers. I chose these particular countries above because low costs are joined by a lot of things worth seeing and doing. You can read more details about them in my book The World's Cheapest Destinations. There are other countries that are quite cheap but don't get many visitors because they're not as attractive. (Sorry Moldova!)
Some would probably put Poland on this list. Costs there are similar to what you'll find in Slovakia. I haven't been there yet, but I hope to make it on my next trip through Europe. Higher on my list is the country of Georgia, but it's hard to consider that to be Europe since you have to fly hours across the Asian part of Turkey to get there. It's further east than much of the "Middle East" or Moscow. Their neighbor Armenia is also a good value.
Speaking of Turkey, that's a bargain too right now because their economy is floundering and their currency has lost a lot of value under Erdogan's iron fist leadership. Unfortunately, I can't recommend spending money there right now to support the Putin-esque dictatorship. Hopefully, real democracy and freedom of the press will return at some point. For what it's worth, Hungary and Poland have veered toward this one-party set-up as well, with racist and nationalistic tones, so there are some dark clouds in Europe these days.
Portugal is a relatively cheap place to live, especially compared to the rest of western Europe, but the travel bargains are more at the mid-range than the backpacker level.