This Cheapest Destinations Blog is written for the budget traveler out there trying to get the most bang for the buck, so most of my posts are on how to accomplish that. But there's a dark side to this ethos that can mean giving up a lot of great experiences and missing out on some spectacular sites if you're too tight with your money.
No matter how hard this may be to swallow, you can't be a strict budget traveler and still do it all. Some things you'll have to save for a later vacation or you'll need to put them on a credit card to pay off when you're working full-time again. If the experience is special enough, you won't regret it.
No matter how much you try to travel for cheap, you need to build splurge money into your shoestring travel budget. Sometimes you have to throw that $40-a-day budget out the window to really experience what a destination has to offer. While I'm a big advocate for going to cheap destinations where you can get a lot more for your money, even in those places you have to drop some serious dough sometimes if you want to get the full experience.
Then there are some spots that are extra expensive in high season, others that you should just forget about entirely unless you have an extra couple grand to spend.
I got an e-mail a few years ago from a reader who was flabbergasted at how expensive lodging was in Cusco and the Sacred Valley. But he was going in July, the peak of the peak season, and going only to the most popular spots in Peru–the same spots everyone else was headed at the same time. I gave him some advice on shaving costs here and there by staying in some towns that wouldn't be so mobbed, but there's only so much you can do in that circumstance.
It's the same story in Ko Pha Ngan, Agra, Bali, or even Pokhara if you come at the very peak of peak season, when the place is filled with vacationers spending vacation money. That may be a good time to be there weather-wise or event-wise, but understand that the laws of economics still apply.
Special Destinations That Are Difficult for Budget Travelers
There are some destinations where you are paying a lot because the place or experience just plain costs a lot. Usually it's worth every dollar, a good value even, but you have to pony up enough to make it happen. Because of writing assignments, I have been able to go on two trips to the Galapagos Islands of Ecuador. If you search around on the web, you can find articles on how to "do the Galapagos on the cheap," but really it's all relative. You have to spend a few hundred dollars to fly out there in the first place from the mainland, you'll pay $110 in fees after arrival into a conservation fund, and then virtually everything on Santa Cruz Island is going to be twice the price as the mainland while you're lining up a tour.
Once you do get some kind of bargained-down tour, it's still probably going to cost you north of $200 a day per person to just take short jaunts to see the nearby islands–a second-rate experience compared to how most visitors do it. That's cheaper than going with a well-known tour company where people are happy to pay $500 to $800 per night on a nice small ship cruise, but it's not exactly shoestring travel territory. That's because of a lot of good regulations that are in place to keep the environment from getting degraded. Guides must be trained and licensed, plus only around 100 ships are authorized to ply these waters with passengers.
Captains also have to be licensed and must undergo training on, among other things, how and where they can dock and send passengers to shore. They don't really have a say in their itinerary. For good reasons, you can't just hire a fishing boat captain in the harbor and say, "Show me some boobies!"
That guide you'll get at the low end will be the kind of guy who can't get hired by any of the real tour operators paying a good salary to real naturalists. After he struck out with all of them or got fired because of a string of guest complaints, he has ended up with you. It's a pretty safe bet he won't be able to lead you to the hard-to-spot creatures, he'll give you dubious information about what you're seeing, and he'll only be able to take you to the closest, most-visited islands.
I'm using this fragile Galapagos ecosystem as an example, but all around the world there are spots like this where governments have purposely put hurdles in your way for a good cause. If you want to go to Bhutan, be prepared to pay $300+ per day, no exceptions. There's no budget tour to Antarctica. If you want to go deep into the jungle almost anywhere, be it the Amazon, Borneo, or Sumatra, you're probably going to have to pony up some cash to do it right.
Nobody arranges a trip to hard-to-reach island chains like Raja Ampat or the Lau Archipelago for a motley crew of backpackers. The numbers don't make sense for that.
High-priced Attractions in the Cheapest Destinations
Even when you're backpacking through a cheap country like India, Indonesia, or Nepal, the country's cash cow attractions are going to cost you. Kathmandu is dirt cheap, but visiting Bhaktapur will cost you more than you're probably spending on your hotel. The cost of visiting Machu Picchu will likely triple or quadruple your daily Peru travel budget. Then you'll do that again to visit Pisac, Ollantaytambo, and Saksaywaman thanks to an attractions multi-pass you're forced to buy to get into any of them.
You see this all over the world, where the "greatest hits of travel" carry a hefty price tag. Sometimes the admissions money is used wisely and it's a means to keep the crowd numbers under control. In others, it's simply a money grab by local officials. Either way, visiting Chichen Itza will cost you six or eight times what it costs to visit equally great ruins in other parts of Mexico. Visiting Tikal at sunrise could cost you a week's worth of budget meals and the admission to Petra in Jordan is on par with admission to Disney World.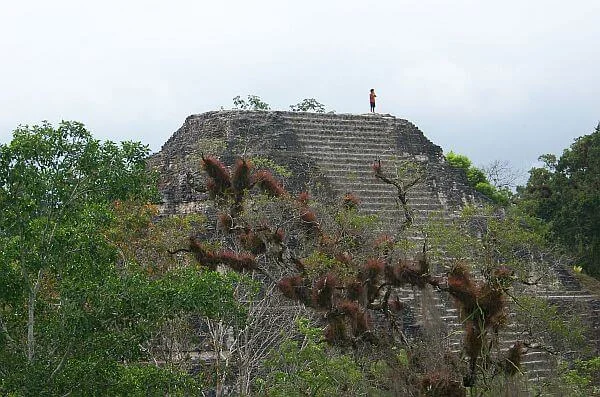 See prices here for 15 of the most popular wonders of the world so you won't get sticker shock upon arrival. Put away an extra stash for those bucket list attraction visits.
Adventures of a Lifetime Will Often Cost You
During normal times, your social media feed is probably full of photos of "look at me!" people on crazy adventures around the world. Sailing around Greece or Turkey, island-hopping in the Philippines, hiking to the top of Kilimanjaro. What they usually don't mention is the price. Or the fact that they're spending $200 to $400 a day when they're normally spending $40.
Epic adventures often come with an epic price. Sure, there are some adventures of a lifetime that are unbelievably cheap. Hiking through the mountains of Nepal is easy to do independently and for $30 a day or less (though technically this is banned as of 2023). Through-hikes in other places only involve camping equipment and food if you're on your own. I
n other areas, however, it's either foolish or against the rules to do it on your own. You'll need a tour company or at least a guide to hike through remote valleys in Kyrgyzstan. You can't go on the Inca Trail without reserving well in advance with a recognized tour company and paying accordingly. You can't just waltz up to the top of Kilimanjaro by yourself.
While you may be able to find a budget African safari if you try hard enough, you're often getting what you paid for…or less. And you're only going to be able to do that in the most popular, crowded parks. There are no budget safaris in the Okavang0 Delta of Botswana or most of Namibia, for example.
There are no budget adventure tours to Antarctica, Greenland, or Norway. There are some places you can only reach on an expedition ship or a private plane. Other spots are designed to appeal to the luxury market, especially islands in the Caribbean, Maldives, and South Pacific. If you try to visit on a shoestring budget you'll have a hard time even finding a place to sleep. Your experience definitely won't look anything like it does on those filtered Instagram feeds.
There's a reason the people booking these trips are on vacation and not on a round-the-world backpacker trip. Those people are working, earning the big bucks, and are making the most of that vacation they can only take once or twice a year. They're taking what you would spend for six months of travel and spending it in 10 days. You can't compete with that and shouldn't try. Save it for later when you're in their shoes, with more money than time instead of the reverse.
Europe on a Shoestring and Other Difficult Goals
Back when I used to spend a lot of time on Lonely Planet's Thorn Tree message board, it seemed like half the questions about traveling on a budget were how to travel Europe on a shoestring. Sure, it can be done: I have plenty of European countries featured in my book The World's Cheapest Destinations. You could travel for six months in those and not spend much more than you would in Mexico and Central America.
The problem is, the 20-somethings asking those questions about cheap Europe travel usually didn't want to go to Bulgaria, Montenegro, or Hungary. They wanted to go to Holland, England, France and Italy. "But we're going to stay in hostels! they would insist. "We're going to take trains and cook for ourselves!" Nice, but that's not much help when a hostel in Amsterdam costs more than a suite in a hotel with a pool in other countries. That train from England to France will cost you more than a month's worth of buses in cheap countries.
When you're a long-term traveler, the biggest impact on your budget is how cheap the destinations are. After that, it's how much you're moving around. The worst budget killers are location, velocity, and distance. So the worst thing you can possibly do is go to expensive countries and be on the move every day or two. That $50-a-day budget will quickly turn into $150 per day instead. Either cut the trip short, alter the itinerary, or become a devotee of slow travel. The math doesn't add up otherwise.
There Will Be Other Trips When You're Not a Budget Traveler
There's a good reason why most of the people booking trips with high-end soft adventure companies are old. The gray-hairs have the money to pay for these trips without blinking. (There's a joke that the reason these companies have names like Abercrombie & Kent, Cox & Kings, or Butterfield & Robinson is that the "&" also refers to a doubling in the price.)
The old and retired can easily plop down $10K or $20K per person for a two-week trip, before airfare, because they've got the money. If they're retired, now they also have the time. No trade-offs needed except that they need more comfort and more elevators than they did when they were young.
They couldn't do these same trips when they were in their 20s or 30s: they hadn't earned or saved enough. They're at a different stage in life. So remember, you don't have to cram everything in on your first trip around the world. Or the second, or the third. You can do that river cruise down the Danube or stay at that Amazon lodge in the jungle later when grandma is paying for it. You can do that Antarctica expedition or that trip to Easter Island when you've got a good job later and are making the big bucks. You can experience the true cuisine of Paris or go scuba diving on the barrier reef of Australia when you visit as a vacationer rather than a backpacker.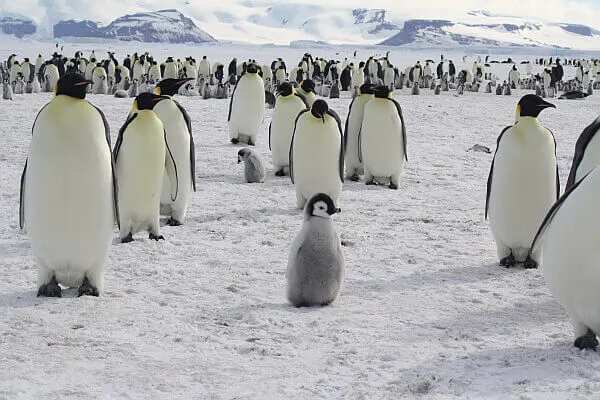 Traveling on a budget means understanding that you can't do it all, whenever you want, wherever you want. Don't let that discourage you though. You've still got a thousand ideas to pick from. Budget travelers have more time than money, but that's an advantage too. You can go more places and spend more time in them than most millionaires who are chained to their job or business can. You've got the flexibility to roll with the punches and adapt, a luxury they can't afford.
Save the most expensive adventures and destinations for later instead of trying to do them half-assed on a limited budget. Even with climate change and economic growth going full-tilt, those experiences should still be waiting for you…