Is your jaw dropping when you look at high season travel prices? (And not in a good way?)
In what feels like the blink of an eye, flight prices seem outrageously high on some routes again. It could cost you $1,500 for the cheapest fare to Europe, $700 to cross the USA, $600 round-trip to a resort area in Mexico. In popular vacation areas in the United States, hotels are reporting that they are getting their highest room rates of all time. Rental car prices are finally easing back after setting new records.
There's a bit of relief in all this though. First of all, it beats a pandemic where we were stuck at home for a year or two. Personally though, I'm an empty-nester now who has a daughter who is on her own. For more years than I like to count, we had to deal with school schedules when we decided when to go on family vacations. When it seemed like every family in America was on the move, we were too.
For the most part though, we managed by playing a different game than other families were playing. Sure, once we went to Myrtle Beach, we did some state park vacations and the like, but for the most part, we were contrarian travelers who took an alternative path.
We spent one early June in the Pacific Northwest and Canada, we spent three weeks in Southeast Asia, we took vacations in Guatemala and Costa Rica. When we did travel the USA in summer, we often went to mid-sized cities we could drive to from our home in Nashville, places that weren't mobbed with tourists.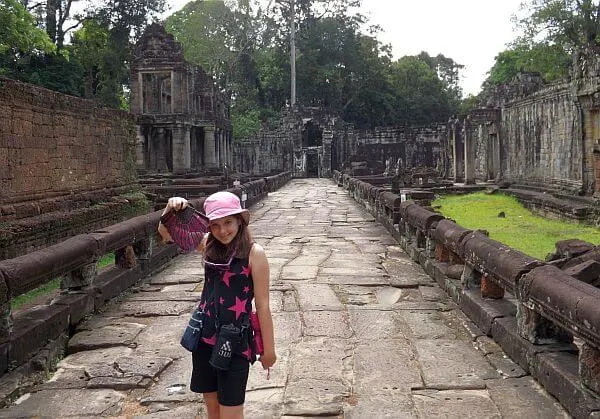 The underlying idea behind my one-sentence guide to getting great travel deals is the fact that most travelers are very predictable. If you watch what the sheep are doing and you saunter away from them, you're going to save money every time you take off. If you keep your variables open and are flexible on the where, when, and how, you'll spend a fraction of what most infrequent travelers do when they leave home.
Part of that strategy is understanding how supply and demand impact prices, specifically with low season, shoulder season, and high season travel.
Low Season Travel Tips
Low season is not usually an ideal season to travel unless you're super-cheap or a masochist.
There are exceptions to that though when the reasons are related to demand, not conditions on the ground.
Prices are cheap for low-season travel, but often they deserve to be. Hurricanes are blowing around the Caribbean and Florida, Egypt feels like the inside of an oven, or clouds obscure the Andes Mountains. Some entire countries are pretty dismal in the dead of winter. In Arctic areas, you could go for weeks without seeing the sun.
Many beach towns all over the world are literally boarded up in the off-season. It can be a good time to work on a novel or to meditate, but many find the lonely streets and bad weather during low season to be a downer.
It depends on the place, however, so do some research. Some spots can be just what the doctor ordered when they're close to empty. All the aspects that make them special are still in place, you just don't have to share them with hordes of other people because it's a time of low demand. This is true for natural areas, like the Grand Canyon, as well as whole countries where the weather doesn't radically change with the seasons, from Ecuador to Ireland.
The more populated a place is with real residents, the more likely it is that the area is still attractive in low season. One obvious example is the historic cities of Europe in winter. Sure, you have to wrap up warmly, but millions of people live in capital cities like Paris, Budapest, Vienna, and Prague and they manage to still have plenty of fun. Indoor cultural events are just as plentiful. The historic buildings of Dubrovnik and Malta are just as enchanting, but you aren't sharing them with thousands of people waddling off a cruise ship.
I had to pack lots of layers when I headed to Quebec City in winter, but in the end I was glad I went when I did. The streets were half-empty, I could eat where I wanted without making plans far in advance, and I slept in an ice hotel.
The river cruise companies have managed to pack their Rhine River ships in December during normal times by selling them as "Christmas Market Tours." And guess what–people have a great time! Go there on your own apart from a tour and you probably will too.
Some tropical areas are less popular a few months of the year because it's rainy season, but in some areas that just means occasional showers in the afternoon. In others, it means some weeks see nothing but torrential downpours. Do a little research to figure out which place is which. Or head to a country like Thailand or Sri Lanka where when the monsoon is heaviest on one side of the country, it's lighter on the other and vice-versa.
In other spots, the weather doesn't change much, but the peak season is determined by some odd factor you may not have even thought about. High season in Nepal is two periods: mid-April to mid-May and October. Why? Because the first is when mountaineers have the best window for scaling the highest peaks. The second is best for more long-term treks geared to regular mortals. You can still have a great trip to the mountains in June through September.
High season in many smaller towns is very short and defined because of a specific event: a music festival, an annual food festival, or a harvest time period of two weeks when all the leaves are changing. Pay a premium and go then or pick just about any other week of the year when prices drop back down to normal.
Shoulder Season is the Best Season
Have you ever bought a wall calendar in early January? Have you ever bought a dozen roses the week after Valentine's Day? Christmas candy or wrapping paper after Christmas? A bathing suit in September? A leather coat in March?
In each case, you probably got the goods for half price or less. Same product, same function, but peak season is gone.
Smart travelers use this principle to their advantage when choosing where and when to travel as well.
Shoulder season travel offers the chance to score a bargain while the getting is still good. This period between high and low season is when prices drop, but the travel experience is still excellent. Rates on everything from lodging to adventure trips usually drop for reasons that are based on demand, not intrinsic value.
Europe is still quite nice in October, but all the college kids and family vacationers have returned home. The Caribbean and Mexico still have great weather in the late spring, but prices go down because US tourists have stopped thinking about escaping the cold back home.
New England is beautiful in the spring, but the crowds are thinner because the tree leaves are growing, not changing colors. The U.S. national and state parks are less crowded and some of them are a lot more pleasant than in the steaming hot summer.
Most guidebooks and country-specific websites have a "when to go" section that describes the ideal time to visit an area, as well as the worst time. In between those two extremes is when you get the best bang for your travel buck. You're not jostling with hundreds of other people to get a room and see the sights, but you're also not arriving when there isn't another soul around and you can't find a place to get dinner.
I've heard people ask, "Oh, how much difference can it really make?" Well, just pull up flight prices to Europe for late June and then late October and see the hundreds of dollars difference for yourself. Do the same for hotels or vacation rentals. Compare Mexican resort nightly prices for October to those for January and you might see double—on the rates that is.
This is not a phenomenon that's limited to the free-spending vacationers. In my globetrotting backpacker days, I once rented a nice little guesthouse room with a private bath in Kathmandu, Nepal for $2 per night in early October. When I returned three weeks later from my trek, at the height of the tourist season, the owner wanted $5 for the same room. At the high-end hotels in the same area, nightly rates jumped from $80 to $150 in the space of a few weeks—and then back down again a couple of months later. My arrival flight from India was cheap and half empty. My departure flight was fully booked and 50 percent more expensive.
It's the same story at many beaches. Summer is when all the tourists come and rates are at the highest, but often the water is warmer in September than it was in June and hotel rates drop by half. A few times I've rented a beach house in the U.S. with friends or another family. When I've done this in July, I've paid absolute top dollar. When I've done it in September, the price has dropped in half.
This same scenario plays out all over the world, with the intrinsic laws of supply and demand driving prices up or down. Never forget that airplane seats, beach houses, and hotel rooms are a perishable product: when empty, they generate no revenue and the opportunity is gone. When demand is at its peak, prices will peak as well. When the crowds drop, price changes are necessary to lure a dwindling supply of travelers.
One of the most dramatic disparities can be found at ski resorts. By its nature, this is a business where time is money. Even in the coldest places, the season is limited in length and the natural snow quality can vary from year to year. If people aren't on the slopes when the slopes are open, every business in the area is in trouble. Yet the times most visitors come have little to do with the weather or snowfall: it's all about when they can get off work. So the resorts are half-empty during the week, then get jammed on the weekends.
You can have the slopes to yourself in early December or in sunny April even on the weekends, but go around a public holiday period in January or February and you'll spend much of your time in lift ticket lines. Shoulder skiing season, in the spring, is the best deal of all: cheaper packages, warmer weather, and sun.
Shoulder season travel is often your best bet if you want to find the best value overall. Prices won't be the absolute cheapest, but you'll also enjoy good weather probably and places to visit will still be open.
How to Combat High Season Travel Prices
Now we come to what we're in as I write this: the travel high season in the USA. Like clockwork, every summer in the USA is a madhouse. The U.S. beaches are packed out, national parks are a zoo, and it can be hard finding a camping space to rent if you think you're going to save money by hitting the great outdoors. Some of these high-season aspects were present even during the pandemic and as travel roars back, they've come back with a vengeance.
In any area that attracts a lot of tourists, high season is expensive. In some cases, downright outrageous. High season can be as long as summer, or as short as New Year's Eve weekend, depending on the location. The common thread is that you are sure to pay top dollar. It costs more to get there, lodging prices shoot up, rooms get full, and there is almost no room for negotiation. Both crowds and rates are at their maximum.
Around Christmas, Easter, and the New Year's holiday in much of the world, it's not uncommon to see everything go up by a factor of three, including your flight price. A $99 hotel room will suddenly go for $299. A big multi-bedroom villa that normally rents for $2,000 per night will triple to $6,000.
Here are a few examples where your credit card can get maxed out in a hurry:
• Europe during the summer school break
• The Caribbean from Christmas through March
• USA beaches (except Florida), lake resort areas, and national parks during the summer.
• Spring Break beaches during college spring break
• U.S. or Canadian ski resorts on February weekends
• South American tourist areas during their school break (Jan. and Feb.)
• Mexican beach resorts the week before and after Easter
• Disney World during any school vacation
• New England during "leaf viewing season" in autumn
If you must go to these places at these high season travel times, be prepared to open up your wallet. It can be worthwhile to do so for a good reason, if high season is really the best season for the experiences. It doesn't make much sense, for instance, to visit Scandinavia outside their very short tourist season, in the summer. It's expensive there regardless, so suck it up and go when the weather is great. The same goes for (cheaper) Alaska, though I had a gorgeous September in Alaska as things were winding down for the season.
Remember that high season, shoulder season, and low season are always happening at the same time around the world, just in different places. So summer high season travel prices in the USA and Europe translate to someone else's low or shoulder season rates elsewhere.
In June and early July, for example, Caribbean and Mexican destinations are at their lowest shoulder season prices, before rains start picking up. Also, there are a few islands, like Bonaire, that are beyond the hurricane belt so you can safely visit them through the whole summer.
June to September is shoulder season in Kenya and Tanzania, when the high season is over, but the weather is still cool and dry. This is an excellent time to go on a safari during that school break. Our summer is also a terrific time to visit most of Indonesia thanks to dry weather on the Equator.
While it is summer in North America, it is winter in the southern hemisphere, but you will find beach weather without the summer humidity in Rio de Janeiro or Bahia. Few Brazilians are on the move during this time, so rooms are plentiful. It's high season in Peru because of clear skies for trekking, but not in most of the rest of South America.
Hey, you can ski in August in Argentina and Chile. It's winter in Australia and New Zealand.
If you can stand the heat, you will find flights and hotels only slightly higher than the spring in Southeast Asia, including Thailand, and Vietnam. You might want to avoid North Africa and the Middle East in our summer though. It can top 115F degrees every day in parts of Egypt.
What's the answer for your situation? It depends on how many variables you have open and how badly you want to visit a specific place at a specific time. If you can start off looking for deals and then put the trip together from there, you'll always pay less in any travel season.