The first time I went backpacking around the world, I spent much of that time traveling Southeast Asia. I moved slowly through Thailand, Malaysia, Singapore, Indonesia, and then Thailand again.
On two trips around the world after that, I ended up in the region again, adding Laos and Vietnam, plus a trip to different islands in Indonesia. When I became a family man, I returned many years later for a vacation in Thailand, Cambodia, and Vietnam.
Many backpackers before me did the same and even more have traveled extensively through the region since. It's probably not an exaggeration to say that half the people who set off on a round-the-world journey spent a sizable chunk of their time in this region. The countries are culturally rich, have enough to see and do to keep you occupied for years, and they're easy to traverse overland after arriving in any of them. Some people forget to leave and end up making one of these countries their home.
Many of the countries in Southeast Asia have appeared in every edition of my book The World's Cheapest Destinations. If you're looking for a great value, it's hard to top the combo of Indonesia, Malaysia, Thailand, Laos, Cambodia, and Vietnam.
So when can we think about traveling Southeast Asia again like we did in normal times? The answer is still cloudy, but here's where things stand and what we might be able to expect as the year goes on.
Malaysia Travel and Tours for Southeast Asia Overland
Unless things change in the next few months after I write this, Malaysia won't open back up to tourists until at least August 1. The only people allowed in now are residents. Even they must quarantine upon landing, except for people in transit to make a connection at the KL Airport.
North-South overland traveling in Southeast Asia will not be possible until this country opens up since you can't get to Indonesia by boat without passing through Malaysia or Singapore.
Once we're able to travel to the country again, you can go here for a Malaysia visa application if one is required for your country. Or see this earlier post of mine on the cost of living in Malaysia as an expat or digital nomad staying put for a bit.
Indonesia and Bali Travel Still on Hold
As with Malaysia, Indonesia is completely closed to non-residents and there's even less visibility about when the country will possibly reopen. Movement within the country is also restricted currently to tamp down the spread of the virus until people can get vaccinated. This populous nation has a wide lead over the rest of Asia when it comes to the number of virus deaths, passing 22,000 recently.
The island of Bali is incredibly dependent on tourism, so there was a mass exodus of residents once the jobs dried up. The government would clearly like to get those jobs back, so watch for Bali to be the leading indicator on when you'll be able to tour around the islands of Indonesia again when it's safe. They may end up opening independent of the rest of the country at first, though of course you'll only be able to get there by plane.
Thailand is the Bright Spot for Travel
If the stars align and the world makes lots of progress, I'll be reporting from Thailand at some point in the coming year. The long-delayed Travel Bloggers Exchange conference for Asia was scheduled for the third week of October and I'm planning to add a couple weeks before and after to make it worth the long flight. I spent months there in my younger days and only short trips since, so I'm looking forward to exploring in a more leisurely way again. But it's probably going to move back…
This popular country for travelers (40 million visitors in 2019) has been putting out the most hopeful press releases about travel there and they just might be the most creative in the world right now on finding solutions to the threat. They launched an "Alternative Yacht Quarantine" and just hosted 58 guests in a Villa Quarantine. In Phuket alone, the approved hotels have a capacity of 2,752 rooms.
What I'm really excited about, as someone who writes a lot about living abroad, is that the new visa parameters as they stand now could allow you 270 days at a stretch with extensions. That's a big step up from having to leave every 30 or 60 days, even if it does cost you more up front.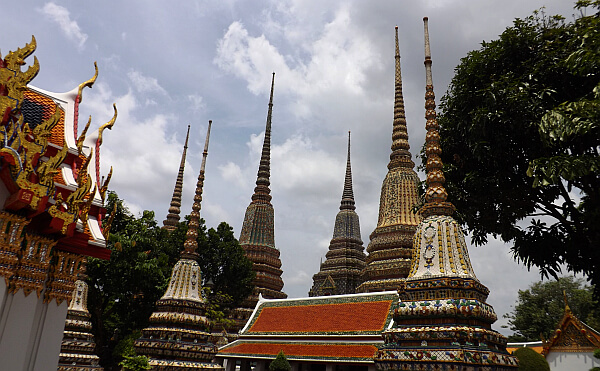 For now, traveling to Thailand will require an official Certificate of Entry, a negative test result from the past 72 hours, and health insurance with a minimum coverage of US$100,000 to cover medical expenses. (My recommendation on that would be Nomad Insurance from SafetyWing since it goes up to $100K.)
The requirement for non-vaccinated people was that you would need to quarantine for two weeks at a government-approved hotel or resort in Thailand. Throughout the quarantine period, you would undergo three COVID-19 tests.
Now the quarantine period is only 10 days. If you're looking out at the ocean from a balcony in Phuket, that doesn't sound so bad, especially if you can work remotely.
The good news is, that the quarantine period dropped to 7 days recently for the vaccinated and the Thai government is hoping to make it zero in July, at least in Phuket. If you've gotten your jabs, book a flight!
Cambodia Will Cost You, for Now Anyway
Cambodia got plenty of press last year when it opened its borders since the visit came with a price tag of $tk. In order to enter the country, you needed a lot of money and patience. The requirements still stand: a $2,000 deposit you'll receive back upon departure, a recent negative test, a mandatory 14-day quarantine in an official hotel, testing on the 13th day to be released, and mandatory $90 travel insurance issued by a local company.
Here's a factor you can't control though that could get tricky: if everyone on your flight tests negative, you can quarantine in a hotel of your choosing. If even one person tests positive, you must all quarantine at "a government-designated facility" so they can keep an eye on you.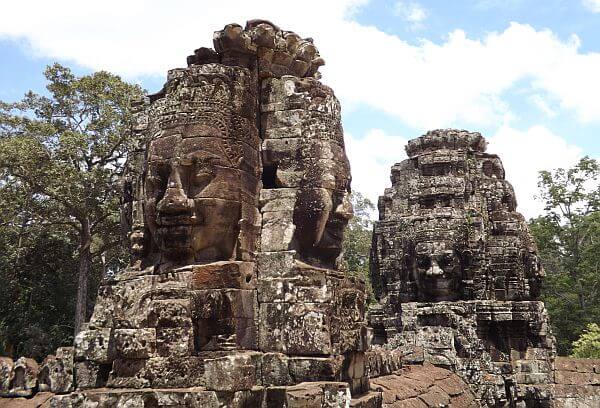 You can't blame them though. They have reported a total of one death from this virus since the outbreak and only 642 total cases. They want to keep the numbers low so they're putting up barriers until the world gets vaccinated.
Will they ease up by the fall? Let's hope so. If not, you will still have to arrive by air and won't' be able to come overland from Thailand or Vietnam.
Laos is Staying Lonely
According to official news reports, "There are currently 4 active cases of COVID-19 diagnosed in Laos and 0 deaths as of Mar 18, 2021."
ZERO!
Would you open up your borders if other countries are seeing six-figure death totals and you've had zero? Probably not. In Laos right now they are shaking hands, eating indoors, and going to music concerts, so there's only one flight coming in (from Hanoi) and the only people allowed to enter are those from other countries that have beat the virus.
Otherwise, this Buddhist country is going to chill out and meditate until things turn around, so assume you can't go until you read otherwise in the news. Since tourism is important but not massive here, I'm guessing Laos will be one of the last to open up.
Vietnam Remains Closed to Visitors
Vietnam has done quite well combatting the virus considering they have had 35 deaths in a country with a population of 97 million. They are the 16th most populous nation in the world. Apart from occasional limitations on travel from certain provinces when there was an outbreak that needed to be contained, Vietnamese residents have been able to take domestic flights, eat in restaurants, go to the movies, and gather in crowds, thanks to diligent mask-wearing and contact tracing from the start.
Foreigners are still not allowed in the country though apart from a few exceptions. Even those exceptions that have been granted a visa need to quarantine for 14 days.
When will this change? My guess is that they are watching Thailand to see what happens there. If it looks like they can open safely, Vietnam will start allowing certain nationalities in on a rolling basis by simply granting visas to specific nations and not others.
It's Messy in the Philippines
The Philippines (which can be reached by ship from Indonesia) has struggled more than most Asian countries when it comes to this virus, with various provinces going on lockdown at different times and even the capital city recently adding new restrictions. They will likely pass 13,000 deaths this month, surpassed only by more populous Indonesia.
They closed the airport for three days in January for disinfection but did open up movie theaters and public attractions in February.
About the only people allowed to enter the Philippines now are returning residents and those who have a family connection to a local; they all have to go into quarantine.
Myanmar is Off the Table…Again
When I took my TEFL course in Bangkok in the 1990s, some of my most motivated students during classroom practice were escaped Burmese refugees. I skipped Myanmar for moral reasons every time I was in the region and now the brief appearance of democracy has been squashed again–on top of years of genocide.
I hear people rave about their experience there, but a dollar spent in Burma is a dollar too many in my opinion. It's difficult to spend anything without supporting the death squad military.
Now you can't go there anyway because on top of the virus threat, there's political chaos and bloodshed from the military. A return to form for one of the modern world's worst regimes means you should steer clear of this stain on the region.
A Southeast Asia Travel Route for Post-recovery Times
So what's the outlook for backpacking Southeast Asia like we could in the good ole days? What are the real options for a SE Asia travel itinerary?
Assuming you are willing to wait until late in the year or even 2022 to travel there, the Southeast Asia travel route of old may come close to returning eventually, though the extent of that is still unknown at this point. The adventure will likely require more advance planning, including the right kind of hotel booked upon arrival.
You will likely need a bigger budget than you needed in the pre-pandemic days. Any gains in cheaper hotel rates and flights thanks to lower demand will probably be offset by the need to quarantine, higher visa fees, travel insurance requirements, and even deposits paid to enter the country.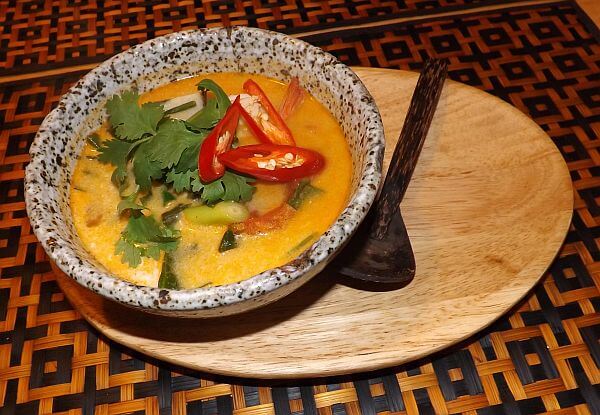 You probably want to budget a bit more to keep your risk level down as well: always getting a private room, avoiding packed local buses, and avoiding crowded indoor areas. It's going to take a while for Covid-19 to be completely eradicated and these developing countries will likely lag behind wealthier ones in getting vaccines distributed. In all fairness though, most did a much better job than we did of keeping their numbers down to start with, so these countries probably have less of the virus floating around than the one where you're coming from.
In conclusion, if you're trying to make plans for this year, the best country to visit in Southeast Asia is going to be Thailand. Since they're one of the most popular in the world for tourists, they're eager to open and get visitors again. They've been more forthcoming, more creative, and more welcoming than anyone else in the region. Hopefully by the time you get there, at least one of the neighbors you can get to overland will be open as well.
If you're in a hurry to duplicate the overland backpacking experience you could set out on in 2019, I've got an alternate suggestion for you. Fly to Mexico instead and head south. You'll get all the way to the Southern Cone of South America before you'll be denied entry, assuming you can get tested before crossing borders and have the money to quarantine for a while if required. You'll be eating corn instead of rice and speaking Spanish sometimes, but it's comparably cheap in some spots, with fewer chances you'll have to quarantine as long as you stay negative.