Lots of major news outlets have covered the recent growth in countries offering some kind of digital nomad visa. As many people with "normal" jobs have become remote workers who could potentially live abroad, countries are waking up to the fact that it's not abnormal anymore to work from a laptop.
Traditional media editors love this kind of story because it ties into so many current trends: Covid challenges, workplace changes, and how travel will be different in the future for a start. So you've probably seen lots of links in your social media feed each time one of these announcements comes out.
I'm happy about it too though. I welcome any development that will allow digital nomads and remote workers an easier path to living anywhere they want. Countries are finally starting to see this as a competitive advantage in drawing foreigners who are not a drag on the system, people who are contributing their earnings from abroad in supporting the local economy. In general we are educated, self-supporting, more free-spending than the average local, and often not even using the public school system, so it's a net win for the host country economically.
Lately, a lot of newly remote people are not business owners or even freelancers: some are working regular jobs in a traditional company. But now they can do it from wherever they want and nations would like to get a piece of that pie.
Long-term Digital Nomad Visa Options are Mostly in Expensive Countries—So Far
There's just one nagging problem with most of them that have been announced in the past year: most of the countries are expensive ones to live in, or at best a lateral move. They'll provide a change of scenery, and in some cases better weather, but you don't move to them in order to have A Better Life for Half the Price.
Sure, it could be great to chill out on the island of Barbados in the Caribbean, but you need to show income of $50,000+ per year (you'll need it) and then hand over $2,000 for a single or $3,000 for a family to get your "Barbados Welcome Stamp." Antigua & Barbuda has an almost identical program and price tag, allowing a stay up to two years.
The island life of Bermuda could be fun for a year, sure, but have you looked at apartment rental prices or grocery prices? You'd better be loaded. The Cayman Islands are just as expensive, plus you have to show income of a steep $150K per year. You would be better off financially just moving to the Florida Keys or the Outer Banks of North Carolina than either of these foreign locations.
The same goes for Dubai, which is a playground for rich people without much imagination. I think they're a little hazy on what "digital nomad" really means though since they're asking for "last month's pay slip" and proven earnings of at least $5,000 per month to apply. It could work if you're remote but still in the corporate world though.
Iceland would be a much more interesting place to live, but it is also one of the most expensive countries in the world. You can stay for six months on their new extended-stay visa, but your savings might be drained by the time you leave.
Estonia, which has an attractive e-visa program, requires proof of €3,504 per month, prices are only about 23% lower than the U.S. average, plus it's freezing most of the year. (Sign me up for a summer visit though: it looks beautiful.) The warmer Portuguese island of Madeira announced a "digital nomad village," but starting in February of 2021, when very few sane people wanted to get on a packed plane across an ocean to get there.
If you're on a budget or just trying to live large for less, the recent announcements from Greece's and Croatia's governments are steps in the right direction, but both offer only a slight savings for Americans moving abroad. Croatia will get you sunshine, interesting cities, good wine, and a long coastline with your digital nomad visa, but it's not all that cheap there. Living costs are more than double what you'd spend in neighboring Bosnia or Montenegro–or nearby Albania, north of Greece, that we'll get to in a minute.
The best bargain country offering I've seen lately is the Czech Republic's freelance work visa, though that is kind of a permit on top of a visa that still takes some work to acquire.
Until we see more inexpensive places to live letting location-independent workers stay for longer, your best bets will continue to be the countries that let you stay for 180 days or more on a tourist visa. Or ones that offer a somewhat automatic long-term residency visa.
I'm gearing this post on digital nomad visas and the alternatives to Americans, but if you're from somewhere like the EU, UK, Canada, or Australia, most of the following are still favorable,
Live in India for 10 Years
An India visa for US citizens requires some advance planning and jumping through a few hoops as a tourist. The e-visa that doesn't require a physical consulate visit is fine for most visitors as it can be valid up to six months. Where it really gets attractive is if you want to stay on for longer.
While most Asian countries offer a path for permanent retirement but not a stay of a few years, in India it's the opposite. There's no retirement visa, but you can be a digital nomad who goes in and out over a period of a decade, legally. You get ten years for the asking as an American and a few other nations get five or ten as well (it's a reciprocal arrangement with your country). This is a multiple-entry visa.
Until about a decade ago, there was a catch: you could only stay for 6 months out of 12, meaning you had to go somewhere else for half the year. You now only have to leave for at least a day every six months, so it's an excuse to take a vacation. Worst-case scenario, if you're short on funds, is to just nip over to Nepal or Sri Lanka.
See more info here on the cost of living in India, with experiences from some expats who have spent years there.
Come to the Country of Georgia for a Year
While India can feel like a madhouse every day, Georgia is much calmer and more European. To the east of Turkey and above Armenia, Georgia is the original wine country. It has mountains for hiking and skiing, coastal towns along the Black Sea, and furnished apartments to rent in the capital for $500 per month or less.
When it comes to visas, Georgia is one of the best—if not the best—country for digital nomads and location-independent workers. Citizens of more than 90 countries can stay for a year with just a tourist visa secured on arrival. You can also work legally too if you want to add a local side hustle to your online earnings.
Now the country is taking it a step further, issuing residency visas to foreigners who can show a steady income of at least $2,000 per month from their online business or remote freelancing. I have a feeling that quite a few nomads will take them up on this. Tlibisi has become a new hotspot for location independent workers in the past couple of years and we'll probably see the numbers swell quickly when we can move around again and word gets out.
A Year in Albania for Americans
Sometimes when America throws its weight around, something good comes out of it. Thanks to getting the ethnic Albanians of Kosovo their own country apart from Serbia in the negotiations that ended the war in the former Yugoslavia, Americans were rewarded with the ability to hang out in Albania for a year on a tourist visa.
"Albawhere?" you may be asking?
Yes, it seems this juicy prize did not bring in U.S. travelers by the jumbo jet load and Albania still has a rather small tourism industry. That's not going to last though. Beaches run down the coast, which is right across the sea from Italy, and ferries connect the two. There are impressive mountains and natural areas for adventures and the price is certainly right. This is a €500 view from a two-bedroom apartment in the mellow capital of Tirana:
See my post here on the cost of living in Albania and then chill out for a year with just a tourist stamp on arrival in your passport.
Relax and Eat Well in Mexico for a Year
Long-time readers of this blog know that I have lived on and off in Mexico for more than a decade and now it's my permanent base. I live in Guanajuato, a UNESCO World Heritage colonial city where I own a home. There are never more than a handful of location independent workers there at any given time, but it's a different story in some other places like Merida, Playa del Carmen, Tulum, Mexico City, and the areas around Puerto Vallarta .
Besides being close and cheap to get to, Mexico has one big advantage for digital nomads: a six-month tourist visa that renews when you re-enter the country. While many people choose to take a real vacation after six months, some just cross the border to the USA or Guatemala and come right back. The clock starts over again and you're all set for another six months.
There's always the risk they could raise an eyebrow or worse eventually (like they did in 2021 and early 2022 when it got unpredictable), but the passport of mine that I just gave up for renewal had 18 incoming Mexico tourist stamps from 7 airports in it and nobody ever cared.
Mexico hasn't traditionally been much of a digital nomad hotspot in the past, despite its proximity to the USA and Canada, probably because it lagged a bit on getting fast broadband rolled out and there was no "second city" like Chiang Mai or Barcelona where everyone gravitated to in this large country. Plus it traditionally wasn't as cheap as less-developed countries to the south in Central America.
The situation changed a good bit during the Covid crisis though when many of those "Look at me, I'm traveling the world" Instagrammers got pushed out of where they were. With their former lifestyle in tatters and long-term options limited, it was either return to the parents or find a place they could hang out and wait. Since a lowered peso value has brought prices down as well for those with U.S. dollar or euros, Mexico became a more favored option for many.
Other Visas That Can Work for Digital Nomads
While I expect many other countries to jump on this trend eventually, in the meantime you can make do in other countries with what's already in place if you're willing to apply to stay longer. Some Latin American countries, including Costa Rica and Ecuador, have some kind of rentista visa you can apply for that's for self-supported people who aren't of retirement age. In Nicaragua, you can be "retired" at age 45 and up.
In general, it's tough to stay long-term in Asia if you're not of retirement age with some cash in the bank, but it is fairly easy to stay long-term in Cambodia or Vietnam if you're willing to bop out and back now and then.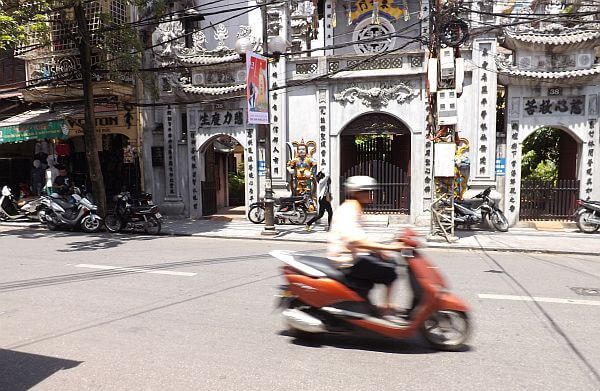 As I write this, Thailand's new rules are potentially offering 270 days in a row if you pony up cash for extensions, though I'm not holding my breath that this will last. Indonesia hinted at offering a six-month stay in September of 2022, but whether that godsend happens is anyone's guess.
You could potentially stay for a year in Europe if you're willing to go the Shengen to non-Shengen to Shengen again route, but a better bet is to establish a base in a forward-thinking country courting digital nomads. Right now that would be Spain and Portugal. Both have put programs in place to make it easier for location-independent workers to stay put beyond the normal three-month tourism visa period. Just get ready for some bureaucracy, some waiting, and some extra cash to make it happen.
For all of these digital nomad visas or extended stay programs, you're going to need proof of insurance as well. You could line something up in the country itself, but the best bet at the start is to probably get a nomad health insurance policy from SafetyWing that meets the dollar coverage requirements. Get a quote here.
Want to learn more about getting a better life with lower expenses just by changing your address? Get on the cheap living abroad insiders e-mail list.