Travel decisions have a way of sticking with you and haunting you with regrets long after the other bad memories have faded.
The year was 1998 and it was our fourth or fifth time landing in Bangkok. We were losing count, but we had been there enough times that we knew how to get around on city buses and the river taxis. Once again, for the third time, we were pondering a side trip to Angkor Wat in Cambodia while we were one country over in Thailand.
Every time, something had come up to keep it from happening. In the mid and late 1990s, coup attempts (and coup put-downs) were frequent, the violence was still legendary, and the highways had potholes the size of a car. It was going to cost us two visas and a plane ride to fit it into our schedule, adding another $450 or so to our backpacker budget for a trip of just a few days. We decided to forgo the chance again.
We weren't alone in deciding not to visit. When we were first nearby in 1993, there were 7,650 foreign arrivals all year in Siem Reap. Total! In 1994 there were seven hotels.
Siem Reap didn't break $100 million in tourism income until 2003, when they passed the 60-hotels mark. An international airport terminal opened in 2006, the third golf course opened in 2007, and by 2009, there were 118 hotels with 8,935 combined rooms. With almost no regulation in place, more sprang up like mushrooms, especially after the big Chinese groups started arriving. Soon we saw photos of hundreds lining up for sunrise with cameras poised and the great wonder came up in every discussion about tourism crowd control.
Before all that though, with a sigh, we took a pass in 1998 and moved on. Angkor Wat would have to wait.
Unfortunately, it was a long wait. We settled down after years of living out of a backpack. A kid came along, we got grounded jobs for a while, and travel to Asia got put on hold. Back in the 1990s, I had only met a few intrepid travelers who had made it to the complex. As time went on, it seemed like every traveler except us had been there. The days of having even the outer reaches of Angkor to yourself were mostly gone. We blew it.
The story has sort of a happy ending eventually, though it took a while. In 2012 we cashed in a bunch of frequent flyer miles and I took the whole family to Southeast Asia for a three-week vacation. It was the middle of the summer because of my daughter's school schedule and hot as hell, but I finally made it to Angkor Wat with my now-wife travel companion from the 90s. My daughter, age 12 at the time, got to see one of the greatest ancient man-made wonders in the world.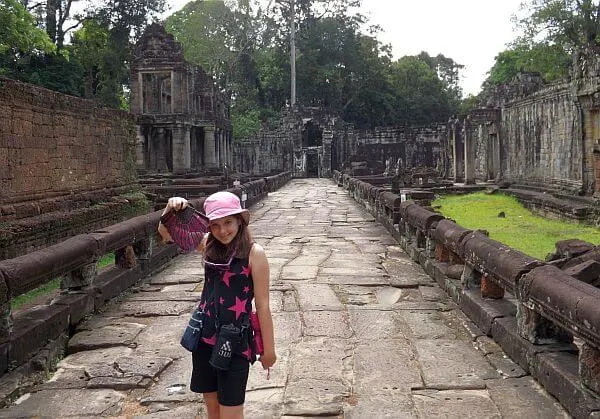 The place was 100 times more crowded than it would have been if we had gone in the 1990s, but one positive side effect was that it was now much cheaper. Thanks to heavy competition in the hotel sector, we got one of the best lodging values I've experienced in the past couple of decades. The overland trip from Bangkok was a good deal and no longer a 24-hour affair, so we didn't have to fly the monopoly flight from Bangkok.
One big travel regret erased.
Travel Decisions in a Lifetime Context
When making travel decisions, especially on a tight budget, you have to say no to at least some things you'd like to do. Otherwise, you'll go broke in a hurry. The question is, how long will you regret it?
There's a quote often attributed to Oscar Wilde saying, "Live with no excuses and travel with no regrets." That second part can be tough to pull off on a trip around the world on a backpacker's budget.
There were probably budget travelers who visited Peru in the 1990s and didn't make it to Machu Picchu. While cleaning up my office before a big move, I found a newspaper article from 1997 complaining that Machu Picchu was "a caricature of its former glory" because all of 200,000 people had visited the site the year before and the author complained about the crowds. In 2019 the visitor numbers were closing in on two million people, up almost 10X from those "too crowded" days. In recent years, a Machu Picchu visit meant sharing the site with thousands of others per day, despite the multiple admission price increases. Now you can see it without the huge crowds.
It's hard to imagine how many backpackers visited Bali but didn't make it over to Borobudur or Prambanan on the adjoining island of Java back when crowds were thin and admission was cheap. Now you'll pay the equivalent of a few days' lodging to enter and share that experience with 50 emptying tour buses (when there's not a pandemic going on, that is). Who knows how many Guatemala visitors skipped Tikal when few people visited because they didn't want to pay for an internal flight or take the long bus ride up north?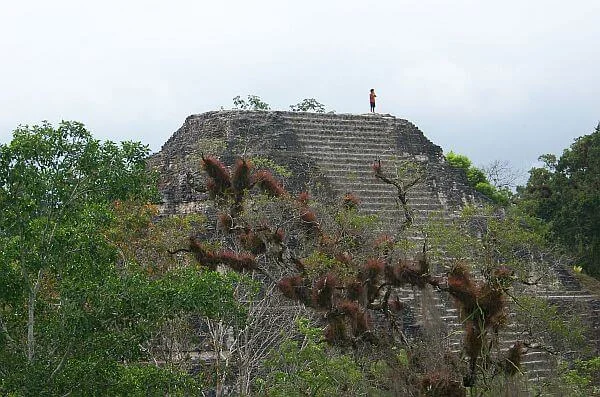 Time to Make Up for Past Travel Regrets
This past year, travel regrets have piled up for many people. So many trips canceled. So many borders closed. So many ways you could get sick and die just from leaving your house.
So what happens when we can travel safely again?
Here's my advice: put past travel regrets and second-thought decisions at the top of your list. Don't settle. Don't compromise. Make up for all the isolation by building in the splurges.
It feels like my wife and I have been talking about renting a house on a Greek Island for about 30 years now, so in 2023 we finally made it happen on the island of Hydra. I had an epic trip to Patagonia scheduled was on hold for years because of the pandemic. As soon as Argentina opened up again, we booked plane tickets and made it happen. We won't live forever.
For a while there in 2021 and early 2022 there was a once-in-a-lifetime chance to beat the crowds to famous destinations. Especially during the period where cruise ships weren't sailing yet, there was a window between borders opening and group travelers showing up when you could take a huge step back in time. Visit Venice like it used to be, Amsterdam like the olden days, and yes, Angkor Wat or Machu Picchu with vastly smaller crowds. Did you take advantage of it?
If you were banking cash while stuck at home, you could then take that long-awaited adventure trip to Costa Rica and not worry that it's more expensive than the rest of Central America. Even the most popular spots have been less crowded and had more animals who weren't hiding.
Before I advised that you should avoid the overtourism places and go where the locals really need your business. Unfortunately, even those places went a few years without any business, so they're glad to have the travelers back.
So…make a bold travel resolution and then act on it.
That Short-term Travel Opportunity is History Now
The pandemic drop-off was never going to last, of course. Eventually the group bookings returned, the massive floating hotels departed the ports again, and in 2023, flight capacity exceeded the high marks of 2019.
Most of us in the industry are hoping we'll return to a more sustainable vision of travel and a more enlightened way to treat the planet, but I'm not counting on it. Even though more people are working remotely, I don't see longer vacations and slow travel suddenly becoming the norm.
So here's my specific advice:
1) Make a list of the places you wish you had visited but didn't, any travel regrets that have been bugging you.
2) Make a list of those bucket list places, experiences, and attractions you've been dreaming of for a decade or more but still haven't made them happen.
3) Talk the list over with whoever is going with you (if applicable) and prioritize the top two or three.
4) Make reservations. You can almost surely reschedule them later if you choose the right option. If you see a great deal, don't sit on it and hope it will get better. Buy it and be done.
I know that last point involves a big leap of faith, but the risk is lower than it used to be thanks to more liberal cancellation policies from airlines, hotels, and tour companies. Just starting some travel plans for the future will lift your mood and you'll have plenty of time to do research and figure out an itinerary.
Or just hit the easy button and book a small group tour with a company like Intrepid or G Adventures. That'll include the lodging and take care of transportation logistics. If you do that and book flight tickets too you'll know most of your expenses up front to save for them.
Everyone has a budget, and I'm not saying to ignore it and rack up debt. I'm just saying that if you missed the rare chance to visit famous places when they're not crowded, you can still avoid the peak times if you plan well. When the experience promises to be something really special that you'll remember the rest of your life, always ask yourself this: "Fifteen years from now, will I regret that I didn't do this?"