Each year I do an updated rundown of the cheapest places to live in the world. If you move abroad from a country like Canada, USA, UK, or Australia to any of them on this list, you should be able to cut your expenses in half at the very least. In many cases, your expenses will be a third or even a fourth of what they used to be.
There's much more detail in my book, A Better Life for Half the Price, which is now out in its second edition, but this article provides a good starting place for those just starting their research instead of making solid plans to move abroad. If you're dreaming of a move though, at least sign up for the cheap living abroad monthly e-mail update.
You won't be alone if you decide to move overseas for a life upgrade. There are millions of people who have taken this step, saying goodbye to high living expenses by moving abroad to one destination or becoming a digital nomad, flitting between the cheapest places to live. There's often an assumption that the most affordable countries to live in are not going to be as pleasant as where you are now, but that's often a mistake. If nothing else, you can easily get better weather and a nicer apartment or house for the money.
By moving from where you are to where you could be, it's easy to cut your monthly rent in half, cut your healthcare costs drastically, eat out more, and have more fun. You'll probably discover some side effects like eating more fruit and vegetables (because they're so cheap), getting more exercise (because many foreign cities are more suited to pedestrians), and dialing back your stress.
Living Abroad Changes in 2021
Last year will go down as one of the worst years in history, with a deadly pandemic spreading quickly around the globe. The leaders of some countries practically threw in the towel and gave up instead of mounting an effective counter-attack. As a result, the countries that did a good job of containing the virus don't want people from those nations who did a bad job into their country. International travel ground to a halt and many nations have closed their borders. An American passport went from one of the most powerful to one of the most shunned.
That makes the question of the cheapest places to live in the world kind of rhetorical instead of practical in some locations. Now we have to ask, "For a move in the near future or in the far future?" It still makes sense to plan for a move abroad to a closed country if you can't pull the trigger until 2023 anyway. But if you were going to move soon—or become a digital nomad roaming the world—your options are rather limited until most people get vaccinated.
So, I'm going to update this post as 2021 progresses. I'm assuming that restrictions will ease up once inoculations are moving at full force and this list will get longer. Countries that are highly dependent on tourism can't stay closed forever without wrecking a big percentage of the national economy. Popular expat destinations such as Portugal and Thailand opened back up in mid-2021 (with vaccination requirements or other restrictions) but we'll have to see what happens to other prime destinations like Argentina and Malaysia, which were still closed in July. Until the whole world is open to visitors, this guide to cheap living abroad and bargain retirement spots is limited to which countries will let you in.
As a result, you'll see that this living abroad list is very heavy on Latin America. That's not because I'm writing this as an American; it's because more of those nations opened back up in the past few months than in other parts of the world. For now anyway, the best countries for Americans to move to because of flight prices and time zones also happen to be the best countries to move to that are open. For Brits moving abroad after Brexit and wanting to stay in Europe, it's a shorter list for now. (Also check out this list of the best European destinations to visit after COVID-19 on Journeyz.)
Just keep in mind that you have to keep an urban-to-urban or rural-to-rural guideline in place to make the "half price living" comparison something close to apples to apples. Even the cheapest countries to live in don't have uniform prices between big cities and small towns. If you move from New York City, London, or Singapore to any city in these countries, you'll see a massive drop in living expenses. If you're moving from rural Kansas or a tiny town in freezing Manitoba, it may be harder to live on the cheap in a famous capital city or beach resort area. You may need to pick a similarly rural area in a foreign land to see a massive drop in living costs.
The laws of supply and demand are not confined to our borders: popular Buenos Aires or Panama City is going to cost much more than farm country in a more isolated area. Enclaves popular with expatriates also command higher prices because you're losing some of the local pricing arbitrage. With so many foreigners settling in a place like San Miguel de Allende, Antigua, or the Algarve, over time all that money has an effect on real estate costs and labor costs.
Here's where you can move to for cheap if you want to take off in early 2021 and start your new life abroad. Just assume most of them will require proof of a negative covid swab test, travel insurance, and maybe some kind of tracking app install. The first entry is a rare exception.
Cheaper Living in Mexico
When I first bought a little beach house in Mexico on the Gulf Coast and starting spending time there, one U.S. dollar fetched about 11 pesos. The past year the peso has fluctuated between 19 and 22 to the dollar. Sure, that has resulted in some inflation, but overall the prices in pesos for local goods haven't inched up all that much.
So if you get out of the resort areas and into the interior, Mexico is one of the best values in the world for living costs. It's easier to live on the cheap here than it was 15 years ago. Food is a steal, taxis and local buses are cheap, and cultural entertainment tickets will often cost you less than $10. Labor costs are still quite low, which translates to affordable rates to have a regular housekeeper, a handyman ($4-$7 per hour), or getting construction work done. You can actually get clothing or appliances fixed here instead of having to throw them out and buy new ones. My wife just got our blender with a burnt-out motor repaired for $4. Now good as new!
One big advantage to Mexico also is that flights to and from there are usually reasonable, especially from the USA and Canada. You can often get to cities in Mexico for less than what you would pay for a long domestic flight. Check flight prices from your city here. Plus you get six months upon arrival on a tourist visa. Leave, come back, and you've got a year in a foreign country with low costs.
The income requirement here to get residency used to be prohibitively high for some retirees and budding online entrepreneurs, but a formula change this year brought that down a fair bit, now under $1,500 per month. You don't even need that much to live comfortably here, but that gets you closer to what social security is paying out for those who want to retire in Mexico. Some consulates still haven't switched over though, so if you can show more income than that you'll be better off.
If you want to quit your job and move abroad, Mexico is easy because it's close and shares the same time zones. Be advised that there are big differences according to where you are, however. Los Cabos could cost you as much as you pay in a U.S. coastal city now, plus housing prices get much higher in places where gringos make up a large percentage of the population. On the other hand, Mexico City is one of the cheapest capital cities to live in around the world if you like big cities.
Here's what it costs to live in Guanajuato though, where I am based and own a home. When I ran a survey earlier this year, most people were paying between $350 and $800 per month for rent, often with multiple bedrooms and utilities included. That's also typical for other cities in this region, from Queretaro to Zacatecas to Morelia.
Guatemala Living
Right below Mexico in Central America, Guatemala is also a relatively short flight hop away and to give you an idea of prices, Mexicans look down on Guatemala as being "poor." Real estate and rental rates have also gone up quite a bit the past decade in the most popular expat spot of Antigua, however, partly because lots more wealthy Guatemalans from the capital are buying property there. If you're looking for a housing bargain, anywhere else in the country is a better bet.
Lake Atitlan, for example, is still one of the most affordable places to live in the world, especially considering the stunning views. Lake Atitlan is almost 100 miles away from capital of Guatemala; for other distance calculations distancesfrom.com will help you. Anywhere you go in the countryside is going to be a bargain for rent, food, and services. The average salary for a local is under $600 a month, plus even that is skewed a bit by Guatemala City since a large percentage of the population lives there.
When I pulled up long-term rentals in that area while researching the new edition of the book, 80% of the rentals listed were in a price range of $325 to $900. That was online though, in English. You can do much better if you rent a short-term place first and then start asking around, as little as $200 per month for something basic.
Just be advised that you need to keep your wits about you to avoid being a crime victim in Guatemala. And avoid the capital city except to get in and out and do business.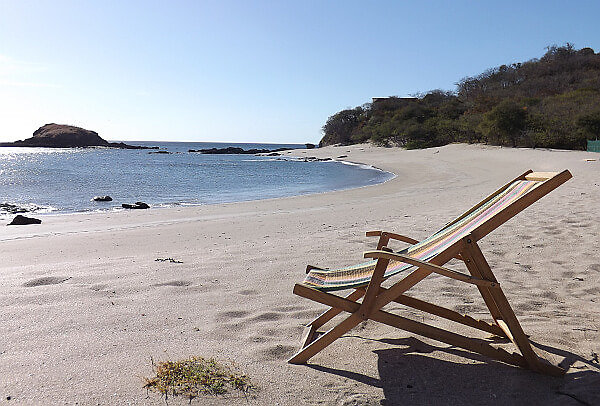 Nicaragua
Nicaragua is the cheapest place to live in all of the Americas, despite some terrific beaches and attractive towns, so naturally there's a downside. For the past few years the politics have been ugly as Ortega tries to become a dictator for life like Putin or Erdogan and democracy is just for show.
Nicaragua is partly so cheap because of its relative wealth—or lack of it. If you're pulling in $2,000 a month here as a couple, you're in the upper crust of society. So two Social Security checks alone are enough to enable you to lead a very comfortable life in Granada, San Juan del Sur, or Leon, and feel like royalty in smaller towns with fewer gringos. If pressed, a single person could easily live in Nicaragua for less than $750 a month. That's still more than twice the average monthly salary for a local. You could do it for $500 if you shared a place to live with someone.
The price of renting an apartment or home here is probably going to make your previous place look like Tokyo in comparison. The crowdsourced site Numbeo.com says the average price a local pays for a one-bedroom apartment outside the capital is $190 and the average for a three-bedroom is $343 (about the same prices as they were in 2014). On their cost scale where New York City is 100, Managua is a 10.
A couple I interviewed for the book paid $300 for a one-bedroom apartment in Leon and $550 for a swanky furnished apartment in a building with a pool in Granada. They paid $300 a month to rent a place in San Juan del Sur—but for a two-bedroom furnished house that included cable and water in the rent.
You can get a temporary resident permit that's good for a year at any age, or if you're just 45 or older you can get a retiree/pensioner visa. You only have to show $600 in income per month as a retiree, plus $100 per dependent. There's no tax on earnings from abroad and you can bring up to $20,000 worth of household goods into the country without paying any duties. This is one of the cheapest places to retire if you're craving warmth.
The future is murky here though and everyone is waiting for the next election for clarity. Things will be looking up or looking hopeless in what is one of the cheapest places to live in the world. If nothing else, rent instead of buying in Nicaragua.
Honduras and Roatan Island Life
Honduras was once one of the hottest expat destinations in the Americas, especially on the island of Roatan, but the interest has waned as the country's two main cities and the Miskito Coast have all gotten more intertwined in the international drug trade. People who live here say the fears are overblown though: if you just get out of the city when you land at the airport—or fly direct to Roatan—you've probably got nothing much to worry about. I've had no issues the three times I've been there either.
If you do look into moving to Honduras, just do more research than you might for other places and spend some time moving around the country to get a feel for things. Know that the Bay Islands (including Roatan and Utila) are going to cost you much more than living on the mainland—though they're still some of the cheapest islands to live on with Caribbean waters. For a tropical beach lifestyle next to one of the best diving and snorkeling reefs in this hemisphere, the islands here are hard to beat.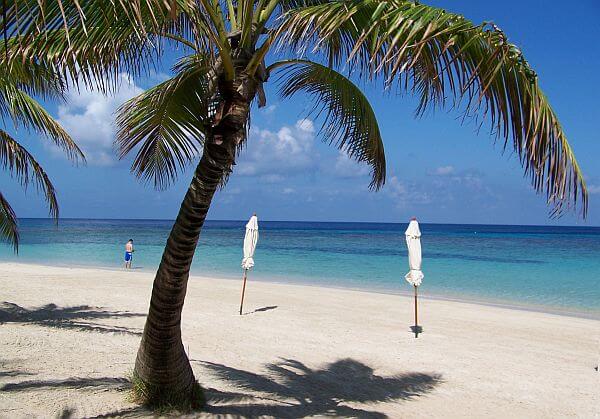 Panama: the Hub and Crossroads
Panama perpetually comes out on top as the world's best retirement haven in publications that write about this subject every month. The country is a winner in almost every category except costs—and those go down drastically if you don't settle down in a waterfront condo in the capital city. Its pensionada program for retirees is superb, with a long list of perks and discounts. The threshold to earn those perks is low from a proven income standpoint and with the permit in your hand you get lower prices on services that are already cheaper than your home country's to start with.
Panama is incredibly welcoming to foreigners. It doesn't tax money earned outside the country and a lot of items (including booze) have some of the lowest taxes in the world. This country also has one of the best banking systems in the world, a stable political situation, a good business climate, and uses U.S. dollars as its currency. Recession? Financial crisis? They were having none of that, even while the rest of the world was reeling.
The capital city can see kind of pricey compared to other places on this list, but still less than half the cost of the city it resembles most: Miami. Get into Boquete, Bocas del Toro, or other locations though and it's more in line with other bargains in Central America.
The health care system in Panama is excellent, to the point where it is a medical services destination for many foreigners who don't live there. Many fly in to get surgery, have major dental work done, or spend time in a hospital for one-quarter or less the price they'd have to pay otherwise. If you have ongoing medical issues, this is your best choice south of the USA. This is also the hub for Copa Airlines, so you've got lots of flight options in every direction. See more details here on the cost of living in Panama.
The Good Life in Colombia
Prices are lower in Colombia than they were in the mid-2010s for those earning/spending dollars, so many consider Medellin to be the best city cost of living bargain in South America for Americans. Medellin has become the closest thing we've got to a digital hotspot in the Americas, with a larger percentage of younger expats who are still working online than you find in many other favored locations. They come for great nightlife, pleasant weather all year, and bargain rental prices.
You can actually buy a beer, a coffee, or a soda for less than a buck at many restaurants and a filling meal of the day lunch at a simple restaurant is often $5 or less. Rent prices seem like a bargain when you look at averages ($400 to $600 for two or three bedrooms), but there's a weird class system in Colombia where neighborhoods are zoned—with prices to match. So what you pay in the best zone, even for electricity, is far higher than a couple notches down.
The good news is, getting long-term residency here is usually not a hurdle if you have some patience and Colombia has some of the best inter-city transportation connections on the continent, overland or by air. You can stay for three months on a tourist visa and extend that another three if you're not sure about staying permanently. Here's a look at living prices in Colombia.
Ecuador: the Best Value in South America
What's the retirement capital of South America for foreigners? That would be Cuenca, in Ecuador, where thousands of people from El Norte have migrated south to live well for less money. Thousands of foreigners consider it the top spot among the cheapest and best places to live. Those who move here are lured by cheap costs of living, a pleasant climate, and a straightforward residency program that comes with perks for retirees—like deep discounts on flights. Since you only have to show an income of $400 per month for some residency visas, this is a favored country for those who haven't saved much for retirement or are living on Social Security.
When it comes to countries with low cost of living and high quality of life, Ecuador always ranks high in the publications covering the living abroad options regularly. You've got your choice of climates, nearly everything grows there (including what you see in the local florist's shop), and you've got mountains and beaches to explore. There's a lot packed into this Andean nation.
As long as you don't drink too much (imported alcohol is taxed at 100%+), then you can easily live on a limited amount. Meals, groceries, transportation, and services are all a bargain otherwise. See this detailed rundown on the cost of living in Ecuador.
Besides Cuenca, people settle down in Vilcabamba (best weather), Cotacachi (small mountain town not far from Quito), the capital city, or beach cities like Manta. Despite being on the equator though, swimming temperatures are cold more than half the year due to patterns of the currents. As with Panama, the economy is dollar-based, so no currency conversions necessary in Ecuador.
Peru When It's Not Packed
This super-popular vacation destination gets surprisingly few long-term residents from abroad, despite a wide range of areas with pleasant climates and low living costs. This is probably partly because of the difficulty in getting long-term residency in Peru, but you do get 180 days upon arrival as a tourist. In the past you could leave and come back quickly, but now you can only get six months out of twelve.
In Peru you can go for sweltering desert heat, cold mountain air, coca plant valleys, or something temperate in the middle. There's a wide range of geography and conditions here, with cities like Arequipa, Cusco, and the Sacred Valley towns attracting most of the foreigners not working in cloudy Lima. If you earn four figures a month in this country you're getting more than twice the average salary, so if you're roaming around the world running a digital business or living off savings, this would be a nice place to stop off for six months or more.
Albania for a Year or More
Albania is one of the few countries that never closed itself off to visitors, including Americans, and it's the European version of Mexico: no test results required to enter. They'll take your temperature and you have to wear a mask in public, but you're allowed to enter and Americans can stay for a year on a tourist visa.
Albania is right across the Adriatic from southern Italy and has similar weather. It's also got a long coastline of beaches, rugged mountains for adventure, and a laid-back capital city with good internet speeds. Prices for fruit and vegetables are about a third of what they are in Western Europe and almost nobody is paying more than $1,000 a month for rent, even for a modern penthouse in Tirana. In most categories of living expenses, Albania currently dukes it out with Bosnia and Bulgaria (currently closed) as the cheapest place to live in Europe. There are very few competitors at this level when you look at the low cost of living countries on that continent.
Not many people know about this country and there aren't any big draw famous sites here, but Albania is one of the cheapest and safest places to live in the world.
You can see more on the cost of living in Albania here.
Montenegro on the Sea
The country just to the north of Albania is another rare European one that's open to Americans and other nationalities. It has similar requirements to the ones in Latin America: You need to arrive with proof of a negative COVID-19 PCR test taken within three days of arrival. Face masks are required in public and there are capacity controls in place at businesses. Don't expect to be out and about much for now though: there's a nightly curfew starting at 7 p.m. and all restaurants and bars close at 6:00.
When things ease up, you can enjoy beaches and coastline, the Bay of Kotor, and lots of adventure options in the mountain ranges that extend through the Balkan countries.
If you're not right on the water, €300 to €600 is a normal apartment range for what you can find online. A resident I interviewed for the book who lives in the capital city says eating out will cost €2 or €3 for a basic lunch, €5 to €10 for a nice place that's locally owned. Fresh pastries are less than half a euro each. It's easy to get great organic fruit and vegetables for a couple euros a kilo. A beer in a bar is around €2, and you can pick up a decent bottle of wine in a store for €3 to €10.
Bargain Living European Union Countries
As the year started out, most of the EU was off-limits apart from a few rebels like Iceland, Croatia, and Greece. In June of 2021, the EU declared they were going to open back up to vaccinated Americans and many started doing so toward the end of the month. If you're fully vaccinated, you should be able to start the residency process or at least come for three months to try a country out.
This means that you can now proceed with plans to visit the great value destinations I profiled in my book, such as Bulgaria, Hungary, and Portugal. Again though, keep an eye on the news and see what the situation is like where you're headed. Here's a good site that's easy to navigate but does a better job of explaining current restrictions than most.
Romania is actually the most open in central Europe as of mid-2021, with no negative Covid test, vaccination, or quarantine required. Masks are mandatory almost everywhere though, which makes sense considering that only a small fraction of the population had gotten a vaccination shot by early July (compared to 53% in Hungary).
Ready to cut your expenses in half? See the packages for A Better Life for Half the Price
Georgia: the New Digital Nomad Magnet
The country of Georgia is a new addition to A Better Life for Half the Price and the capital of Tlibisi has become somewhat of a hotspot for remote workers and digital nomads the past couple years. Besides great wine, food, the Black Sea coast, and mountain hikes, you've got the most liberal tourist visa policy in the world: a year for the asking.
Citizens of more than 90 countries can stay for a year with just a tourist visa secured on arrival. The country has even taken it a step further, issuing residency visas to foreigners who can show steady income from their online business or remote freelancing.
The country has been on again, off again in terms of allowing entry to foreigners and it's not open to travelers right now. There are a few exceptions though, and according to the embassy site, one of those exceptions is people who want to move there and become residents of some kind. So if you go through the right process, you may still be able to land at the airport and enter. If you do, you'll be able to get a nice apartment for less than $600 a month even during non-Covid times and you'll eat and drink well for about 1/3 of what you're probably spending now when you go out.
Internet speeds are fast in the capital and it's cheap to get around. Crime is low, so this is another one of the cheapest and safest places to live in the world.
Get Exotic in Morocco
The country of Morocco is open in North Africa if you arrive with a COVID-19 PCR test taken within 72 hours of departure and follow the mandatory mask rules. You must also have confirmed reservations with a Moroccan hotel or travel agency and I'm assuming they're going to want to see an onward ticket these days. Get one you can change later. Movement within the country is limited, so go straight to where you're going to live.
This is the best overall value in Africa and with some of the best infrastructure on the continent, Morocco is the place to get exotic without paying a fortune. With some judicious house hunting and a limit on how much alcohol you drink, you could squeak under the half price mark here in the main tourism centers or live more comfortably on that amount elsewhere. The per capita GDP is only around $5,000 per year and the average salary is less than $500, but prices are normally high in tourist areas just because…there are so many tourists driving up prices. Still, Numbeo estimates that the cost of living in Morocco is exactly half what it is in the USA and rents are 75% cheaper.
Be advised that English is often third or fourth on the list of languages though, even in the tourism sector. Arabic, French, and Spanish (in the north) are more commonly understood and French is the language of government and diplomacy. The country has some of the highest internet penetration in Africa though and broadband speeds are faster than on most of the continent.
Ever-popular Thailand
Moving to Thailand right now is not going to be easy, but it should get easier as we close out 2021 and move into the future. The country is open to some extent, but with a long list of hoops to jump through and limited places you can fly into. They started by opening (and vaccinating) Phuket, so that is the best option and may be the only place you can fly into as you read this. You'll probably need to quarantine, you'll need to have travel insurance with hefty coverage, and there are limits on where you can go within the country. The good news is, you can stay for up to 270 days before you have to leave the country under current rules, which is a huge improvement over the former restrictions.
This is a fluid situation if you want to live in Thailand, so keep up on the news as the rules keep changing. You can see a general outline of their plan on this post about Thailand opening back up, but understand that their vaccination rate is still low. Eventually you should be able to get to the digital nomad spot of Chiang Mai though, as it's in the list of the first five spots in the country to open to visitors.
Thailand is no longer a great bargain compared to other countries in Southeast Asia, but most of those others aren't open right now and Thailand certainly has a lot going for it that keeps it high on the expat list. This has long been a digital nomad hotspot, especially in Chiang Mai, but there are at least 20 other places you could choose to live, from bustling Bangkok to sleepy island beaches.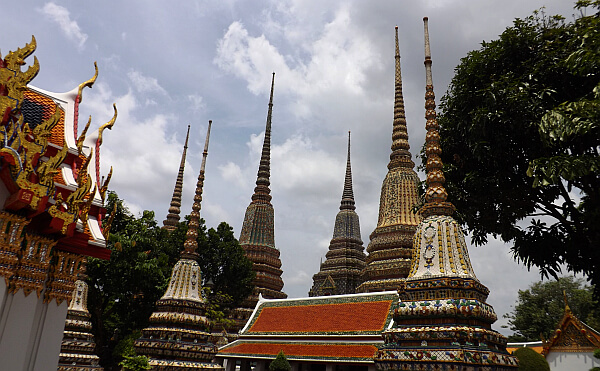 Cambodia: the Lowest Cost of Living in Southeast Asia
I'm not sure if this is absolutely the cheapest place to live in the world, but it's definitely near the top. This is one of the cheapest places in Asia to party, eat, and get a legit massage, so you'll be relaxed and happy if you don't mind the heat. Most transactions are in U.S. dollars too.
The cheapest country to live in Southeast Asia anyway is, in theory, open to foreigners, though it takes a lot of work and expense to get to the finish line. Ready for the obstacle course?
You will need to apply for a visa in advance since the visa-on-arrival option is suspended. You'll need to provide a negative test result from one taken within 72 hours of arrival in Cambodia—not easy if you've got a 14-hour flight to get there. You also need to pay a deposit of $2,000 upon arrival to cover COVID-19 testing and potential treatment, spend $90 on a 20-day local health insurance package, and quarantine for two weeks on top of all that.
You've got to really want to move there right now instead of waiting six months, though you would be able to see Angkor Wat without the crowds…
Other Places to Live Abroad for a While
A few other desirable countries that I don't feature with a full chapter in A Better Life for Half the Price are open to visitors willing to follow all the requirements and procedures. If you're a digital nomad or remote worker just looking for a temporary change of scenery, there are some other places where you can land and find a bargain apartment for a while.
Bolivia is also open, but it's only an "honorable mention" in my book due to the difficulty of obtaining a residency visa there. It works best as a three-month digital nomad stop rather than a permanent home. While you're there though, you'll find the cheapest prices in all of South America.
In Africa, Egypt is open and welcoming visitors. You can probably stay in a nice hotel there right now for far less than you spend on rent, or get an executive apartment that's been sitting empty for 10 months and is going for a song. You could go chill out in the Sinai and keep your distance.
Nearby Jordan is open also, so you could stay in the capital or Aqaba, or find a less crowded spot that still has good internet. With this being a rare time without crowds in Petra, it would be an amazing experience to go live there for a while and get a pass to the ruins for two weeks or a month to take photos with no people in them during different lighting situations. To provide some perspective, living prices in Amman are a bit higher than Budapest, a bit lower than Panama City.
Many other countries in Africa are open to visitors, including Americans, but they're generally not places that mobile expats who can live anywhere move to by choice except for a few spots like Cape Town. If you're a different case though, check the rules because your favored place might be open. Welcoming countries (if you've tested negative) include Namibia, South Africa, Zambia, Uganda, Rwanda, Tanzania, Kenya, and Nigeria.
That's a wrap on the shorter-than-usual list of cheap places to move in the world right now, but surely this list will expand as the year goes on, hopefully by June and definitely by the end of the year. I'll keep updating the options for remote workers and digital nomads who are tired of being cooped up in their expensive current location and want to live abroad somewhere new for a short stint or a long retirement.
One thing you'll notice about this year's list is that these cheapest places to live in the world are not English speaking. Usually there are a few of those to choose from in my annual run-down; it's just that they're all off-limits right now. If you move to some expat enclave though or a heavily touristed country like Thailand or Portugal, chances are you'll be able to mostly get by in English. Life gets easier and richer when you learn at least some of the local language, but in a lot of places, especially tourist places, you can mostly get by without it.
Latin America is tougher though since Spanish is so universal. Plan on learning at least a bit using something like Rosetta Stone, Pimsleur, or Duolingo before you leave.
I hope you found this rundown of the cheapest places to live in the world to be useful. Happy hunting!
For more information, get on the monthly cheap living abroad insiders list or pick up a copy of the book A Better Life for Half the Price. There are packages in there with some extra hand holding if you need it. You can also see some of the stories from expats I profiled here.