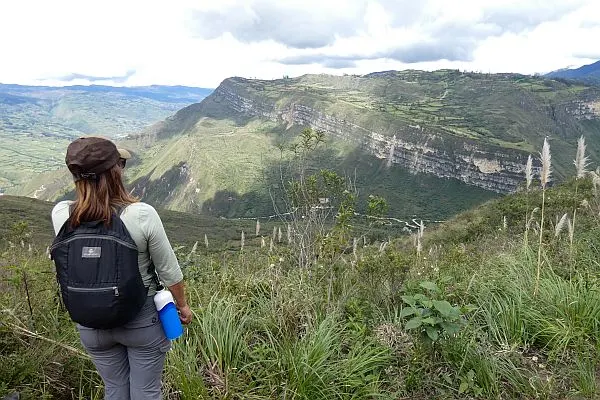 Yes I know, you're not traveling as much these days, but you should be thinking about travel in two other ways: banking points and miles for the future and updating your travel gear while it's a buyer's market.
After all, if the luggage and outdoor apparel in your closet is six, eight, or ten years old, it's ancient. You can pick up something new of high quality at bargain prices like you've never seen before. It's time to update your travel gear. Here's why.
It's a Buyer's Market for Most Items Now
I've written a lot about how to always find a good deal on travel gear and I sent out a newsletter every time all the online outdoor gear retailers are running big sales. This year the discounting has been almost constant, however, not just in the normal clearance times when it's a change of seasons. With international travel at a near-standstill and people not going on as many vacations, the retailers are having trouble getting buyers to fork over money for that $600 jacket or $200 shoes. So if they want the items to move, they have to start lowering prices.
I've seen the clearance sections of sites like Moosejaw and Backcountry balloon to more than 3,000 items at times and it seems like Shoebacca is putting more brands on sale each week. If you've been meaning to pick up anything from hiking socks to travel underwear to waterproof jacket, this may be the best opportunity you'll ever have. I could go shopping with a $300 budget right now and get enough clothing to fill a backpack for a round-the-world journey.
There are a few items that sold quite well during the pandemic, like bicycles. For every one of those though, there were 100 other things where sales have been down. On top of less travel, you've got a full-blown recession in countries where there hasn't been much assistance from the government to individuals—like the USA.
Click the links above that go to sale pages and also check out REI Outlet.
Outdoor Gear is Much Better Quality Now
I'm all for using things until they completely wear out, the opposite of "fast fashion," but the leaps forward in technology in the past few years mean that your circa 2012 backpack or waterproof jacket is the equivalent of a clamshell flip phone compared to what mobile technology you could be carrying in your pocket today.
Overall, most of what you buy now in your outdoor gear store weighs half as much, is twice as strong, and is more packed with features than anything you could have gotten eight or ten years ago. You've also got far more options that are stylish and not just functional.
There's such intense competition in the outdoor goods industry now that anything that doesn't wow people is banished to the clearance racks a few months later—if it even makes it that far. The overall quality keeps going up and more brands keep launching, so there's no room for anything mediocre to survive anymore. If something doesn't perform, it's gone. So bag companies, gadget companies, and clothing manufacturers have to keep getting better. They're in a race to be more sustainable, invest in quality, and pay close attention to what consumers are asking for.
Travel Clothes Do Double-duty Better Now
Back when I first started backpacking around the world, there were nice work clothes, casual clothes for outside the office, and travel clothes. The first two started merging when "casual Friday" started and then the dot-com business boomed, but travel clothing was slow to shed its safari and mountaineering roots. You didn't mind wearing those travel pants and the technical jacket in Kathmandu or Cape Town, but you looked out of place if you wore what came out of your backpack in a place where "normal" people gathered in a regular city. If there were a Venn Diagram of "regular clothes" and "travel clothes," there was almost no intersection between the two circles.
Soon after I started reviewing travel gear, luggage, and clothing for a dedicated blog I ran, phrases like "trail to pub" and "athleisure" started popping up and a few forward-looking brands started making shapely clothing that didn't come in khaki. Now that they've had more than a decade to see what resonates, some of the travel clothing out there is just…nice clothing.
This helps us when we're traveling around the world too and trying to pack light. You can't afford to waste space on specialty items. When you update your travel gear with these items, you'll pack lighter on every trip. Now you can look good when you're snapping that selfie at the top of the mountain–without packing another outfit like you're some wannabe Instagram influencer.
My current favorite brand of the bunch is Prana, whose pants I seem to be wearing about half my days whether I'm traveling or not. (See my full post on them here.) Their pants have the durability and the features you need on the road, but they look good enough to wear out for a night on the town if you want. I've got their Stretch Zion pants, the Brion pants, and a relatively lightweight pair of jeans that, should they ever wear out, I'll replace with the same jeans. I also have a few shirts that are good for the road and good for home both.
Prana's best known for their yoga wear, so there's plenty of that too, but my wife got a cool jacket from them that's only a "travel jacket" because it's water-resistant and has some extra pockets. If you find yourself saying, "I don't like the look of travel clothing," browse around their website and you might find that's an outdated view.
Lightweight is the New Normal
Five years ago when I went to the Outdoor Retailer show for the last time, I found about a dozen jackets that were fully waterproof, breathable, 3-layer affairs that still managed to stuff down into a little pouch. There was one at the time that only weighed in at 4.9 ounces, or 140 grams. Now a few have gotten even lighter than that and there are windbreakers without the waterproofing layer that weigh less than a Bic lighter.
Jackets have been getting lighter each year while at the same time keeping you warmer and drier, thanks to advances in technology and fabrics. The same goes for shoes. It's hard to even find heavy hiking boots these days unless you're going for the all-leather and thick soles kind meant for covering hundreds of miles with a big pack on your shoulders. If you're just using them for light hiking or travel, most now weigh roughly the same as a pair of sneakers. They're not all brown, black, or boring either. Some double-duty travel shoes are nice enough to wear into the brewpub and not look like an Appalachian Trail hiker.
The technology advances are probably most evident however in luggage, where my suitcases from the early '00s seem downright clunky compared to what you can buy now. The latest suitcase I reviewed from Osprey is so light I can pick it up with my pinky without a strain. Yet it's rugged enough to have a lifetime guarantee.
When I first started reviewing suitcases in the '00s, it was common for them to weigh eight to ten pounds. I still have a couple of those and they feel clunky. Now a whole lot of them weigh less than six. If you ditch the wheels and handle and go with a duffle bag or backpack instead, it may weigh in at three pounds or less.
Comes With a Flashlight and a Bottle Opener!
From the start when I founded the Practical Travel Gear blog we focused on multi-functional, double-duty gear that would get used often and was worth the money. The market started really embracing that ethos wholeheartedly earlier this past decade and the trend has accelerated even more This is partly due to advances in manufacturing, but also thanks to advances in technology and materials—especially low-power LED lights, cheaper batteries, and USB charging standardization.
Phrases like "comes with a flashlight" or "It's also a lantern" are quite common now at your local REI store. I've lost count of how many outdoor gear items I've seen that come with a bottle opener–including this durable insulated metal beer cup from Stanley. Since it's so easy and cheap now to add a couple LED bulbs or multi-function tools, items that do just one thing are getting rarer and rarer. You'll find lights included now with knives, battery packs, tents, and the strap you put around your pants leg when riding a bike. Now you find combo items for less than $40 that do three or four things, like function as a charger pack, a flashlight, and a hand warmer.
Shirts and pants sometimes come with a built-in lens cleaner, RFID shield pocket, and hidden zip pockets to thwart pickpockets. I've got a pair of shorts that come with a pull-out cloth reflector tape in the back pocket for when I hop on my bike.
Camping? Roughing It Is Not Rough
When I went to that last gear convention five years ago, it was clear to me that camping gear makers were finally admitting the obvious: most people are not using camping gear to isolate themselves from everything in the middle of nowhere. They're going somewhere in a car, carrying their gear a short distance, and then having fun in the fresh air. Just because they're going into the woods or staying at a campground doesn't mean they're leaving their phone or tablet at home either.
The camping displays started getting fun to browse instead of making me think I'm supposed to be suffering outdoors at high altitude while on some epic adventure. I would imagine this trend has accelerated quite a bit in 2020 since so many more people started camping, road tripping, and renting RVs.
Stanley and GSI make all kinds of easily-packed items to launch a party on the peak. Tents now routinely have flaps for tablets so you can watch a movie and Sierra Designs had the brilliant idea of making a "lantern pouch" in their tents which just requires you to insert your headlamp.
More and more, that headlamp (and any camp lantern) comes with a rechargeable battery too, so if you've got a couple portable solar panels, you'll never run out of light. Goal Zero panels can connect to your backpack so they charge while you hike. I kept my phone charged that way when I was hiking in Kyrgyzstan. Not because I had a signal, but so I could keep playing music or podcasts.
Tents are now far easier to set up than they used to be and are lighter. Sleeping bags have gotten lighter and less bulky if you go for a synthetic fill, but at the other end of the scale, companies are wisely taking the focus off weight and going for comfort. The car camping crowd doesn't care much about a few extra ounces. They want something comfortable. So new ones are roomier, have armholes, maybe a pillow, and can be integrated with a cushy sleeping pad.
Packs Down Small
We've long had jackets and daypacks that stuffed into a pouch for easy packing, but it took luggage companies a while to realize that many people live in apartments with limited storage space. Not everyone has a two-car garage and a basement for keeping a collection of luggage and gear.
There's a renewed emphasis now on gear that expands when needed and packs down when not needed. There are lightweight wheeled duffel bags that pack down flat and even some actual suitcases with a handle that get much smaller as well.
There's a stylish camp stove from Primus that packs into a small case and most of the cooking utensils for camping are made for preparing good meals, then collapsing or nesting together for storage and carrying. And hey, you can even buy a kayak that folds down into a suitcase.
There are also inflatable or in-pieces kayaks and paddleboards that can "fit in the back of a Prius." I used one of those from Advanced Elements for years (and actually did put it in a Prius) until I moved out of the USA.
Always remember though, don't be enticed to buy travel gear you don't really need. If it's just going to sit in your closet or be dead weight in your pack, you'll be cursing the purchase later.
Want to get updated when the major gear retailers are running huge sales? Get on my Gear Deals Insiders list.