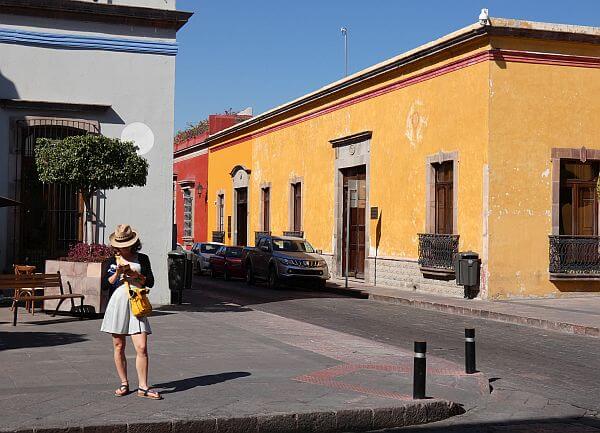 Good news for anyone looking to get legal Mexican residency: the income requirement dropped and you now only have to show monthly income flowing through your checking account of at least around $1,400. This is a significant reduction from close to two grand. This can be enough to make a difference for retirees living off social security and digital nomads that aren't earning the big bucks. This is a big deal because some people ended up avoiding Mexico because of the high requirement (far more than you really need to live here) and went to Nicaragua, Panama, or Ecuador instead.
I have lived in Mexico on and off since 2010. Most of that time I've just been on a tourist visa because you only have to leave the country every six months to renew it. As a travel writer, in normal times that was never an issue. My passport has some 40 stamps from five different airports, no sweat. I'm looking at getting legal residency next year though because it doesn't look like "normal times" are going to be here in travel for a while.
One time when we did a two-year stint here we got temporary residency permits because we had a daughter in school and didn't want to have to be forced to leave the country on a deadline. Plus her school wanted her to be a resident, so it was just easier. I detailed that whole process in this Mexican residency post and then recently updated it with our new successful application process in 2021.
Last time I ended up with this identity card below that I put a photo of in the post. Funny enough, that photo got blown up and posted at the Belize land border as an example. Every year or so some blogger friend would e-mail me and ask, "Did you know your picture is posted at the Mexico/Belize border?" Thankfully it wasn't a "Wanted" sign at least. I'm not sure if it's still there or not since it expired in 2014. Ping me if you go through.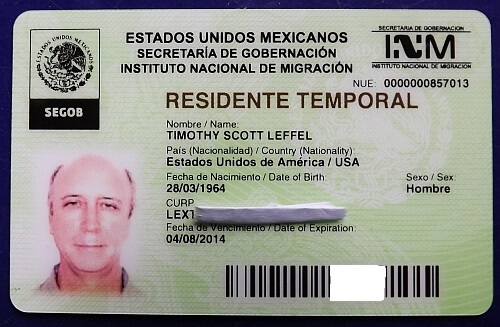 The New Mexican Residency Income Requirement
The technical reason behind the changes in Mexico's income requirement will probably put you to sleep or make your head hurt before you finish reading it, so I'm just going to do a quick summary. Basically, the old rate was based on a multiplication of the Mexican minimum wage (which is 123 pesos per day) for both income and savings. Now the calculation is going to be based on something called the Unidad de Medida y Actualización (UMA), which is a lower amount used to calculate everything from police fines to the year-end bonus for an employee.
The amount used to be close to $2,000 when I applied back in 2013 and it got back up to that amount due to some catch-up changes the past four years to offset currency declines. So you had to show that amount coming into your bank account and/or a liquid savings balance over the past year of around $32,000. For a working stiff like me, in a non-pandemic year that was a fairly low hurdle, even though I did have to show another $500 per dependent or spouse. For a retiree though, this could be an onerous amount since it's higher than the average social security check for an American, higher than many pensions for Canadians. So those without supplemental income had to either show a history of 12 months of hefty savings or be able to plead their case with a local consulate. (While the embassies and consulates should all be consistent in how they apply the rules, this is not true for immigration offices anywhere in the world in practice. Some in the U.S. and Canada were known to be more liberal in their interpretation than others.)
Since immigration offices are now supposed to be adopting this new rate of calculation to get in line with other government agencies, it is now much easier to qualify–if they are following the current rules. Depending on the day's exchange rate, the new minimum is a bit less than $1,400 at a rate of 19 per dollar. If it's 22, which has been fairly frequent this year, you're looking at less than $1,200. For the amount you need to have in savings instead if your income is too variable or too low, it would be less than $23,000. Then you'll need to show around $350 or $400 more for a dependent or spouse.
This is a welcome development because, although I needed to show a total of $3,000 per month coming in when I applied for residency years ago (including a wife and child), I never came anywhere close to spending that amount living in Mexico. It is relatively easy to live on $1,000 as a single or $1,500 for a couple outside of resort areas–nearly every Mexican does, after all. So it never made much sense that you had to prove an income of double that amount to go from tourist to legal resident.
If you want more details on how this all evolved, there's a good post here on Mexperience.com, one of the sites I recommend for getting information about Mexico travel and news.
Gather up Your Documents
Anywhere in the world you apply for residency as an American or Canadian, you're going to need a pile of paperwork, including something showing you're not a convicted felon. That paperwork will often need to be notarized or even worse, go through an "apostille" process that is internationally accepted. You don't want to be on the other side of the planet trying to work this out after arrival, or even in Mexico for that matter, so check and double-check what documents you'll need. If you're a couple and one of you is much more detail-oriented, they should take care of this part when you are divvying up the pre-moving tasks!
Always check the embassy or consulate site for a baseline and you can try calling the office to double-check or clarify. Take an important second step though and consult with people who have recently been through the process. There are message boards and Facebook groups for almost anywhere you're going, both for the country and probably the city too. There's a very busy "Expats in Mexico" Facebook group for example, but even where I live in a city with a few hundred foreigners, there are two local Facebook groups and an old-school message board. (Plus another that's just about buying local products/services to support the home team.) Search and scroll to find the real deal on requirements and understand that people will have different experiences from different offices. It's not all going to match up in a pretty checklist. This should give you an idea, however, of what documents you need to line up and bring to the office.
In the end, we were way over-prepared in some ways and not ready in others. Some of the things I brought they didn't even want to see, but we had to go back home to secure other things we didn't have. As I put in my post back then:
We had to return a second time with documents that were not listed as required anywhere: a copy of our marriage certificate and an original birth certificate for my daughter. We had to bring 12 months of checking account statements, notarized by my bank, showing that I was making an average of that amount.
Notarized bank statements? Who even gets paper ones anymore? Yeah I know, but those are the rules, so give your printer a workout or head to an office supply store with a thumb drive. If you're lucky your bank branch can notarize them. If not you'll need to find a notary who is actually coming into an office each day.
Permanent Residency and a Recent Shortcut
Under the long-standing rules in Mexico, you first got a temporary residency permit, renewed it every year, and then after four years you could get permanent residency. At that point, you could stop showing up and paying regularly. Some people were able to renew two years at a time and save an annual office visit, some were able to convert to permanent sooner, especially if they hired some help. If you left and came back like we did though, the clock starts over again.
One welcome development upended all this though. Last year I started hearing from some of my All-in Package consulting clients that there were offered an option to "skip the line" and go straight to permanent residency. The people offered this seem to meet three unofficial criteria: 1) They're at or getting close to retirement age, 2) They have proven income that's a few grand above the minimum, and 3) They're willing to pay a $100+ more each than the temporary residency process would cost. Ask about this deal if you're sure about your long-term plans because it's a no-brainer.
The Local Mexican Residency Process After Arrival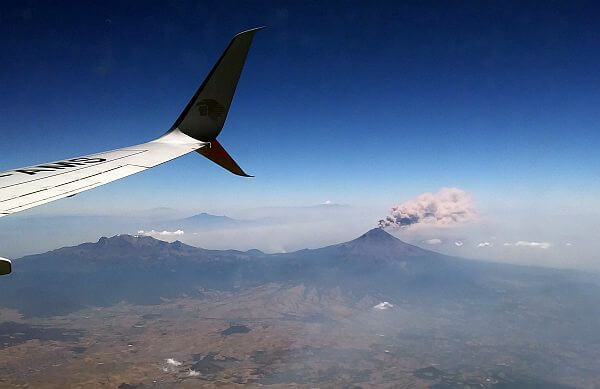 Getting approved in your home country is just the first required step in this process. After you arrive in Mexico you'll need to stay put for a while because you've only got a limited time to get moving and they'll hold your passport while the paperwork is getting processed. It can take a month or two from start to finish, so don't buy a plane ticket out for week six like I did and be sweating that you'll have to cancel everything!
You'll have to make three or four visits to the embassy or consulate to get everything done and eventually pick up your passport with permit, so factor this into your plans and budget. If you're moving to Mexico City, no big deal, but if you're going to some small town that's hours away from a real city with an immigration office, it can be a pain. Our choices are Leon or San Miguel de Allende–there's nothing local.
I'm not up on the exact cost these days, but it's no trifling amount. The cost in your home country will probably be $5o – $100, but then you'll spend another $250 to $500 locally in Mexico depending on whether you need/want help from someone to fill out all the paperwork or act as your representative. Having help doesn't get you out of showing up and signing papers, then giving fingerprints, but it does eliminate any confusion and can speed things up in the prep time. If there are travel costs, you need to add those in too.
As I said earlier, spend some time doing research online, including on local expat message boards. I'm not a lawyer, immigration expert, or accountant. I'm just someone who has gone through this Mexican residency income verification process twice now. Consult with others who have done it recently for updates.
Even then, understand that the local consulate can take months or even years to update their internal processes, which was the case at the one I visited in Orlando. Plus they can make up their own rules. They were still requiring foreigners to meet the outdated income requirements and even stranger, were looking at the monthly balance in my checking account instead of the income. More on how it went here.
Meanwhile, if you're thinking about a better life for half the price, get on my free cheap living abroad insiders list for monthly updates.