You were probably not traveling much in the darkest days of the pandemic, hopefully you were banking some free travel for later. Without flying or checking in anywhere.
The actions you take now, just by adjusting how money flows through your accounts, could lead to free flights, free hotel rooms, and mostly free vacations a year from now.
One of the things that separates non-travelers from those who seem to go on vacation several times a year is the savvy ones know how to work the system. While some people spend days trying to find a deal that will fit within their limited vacation budget, the clued-in people are pulling up their loyalty accounts and finding a way to work out some or most of it for free.
Often the only real difference between the two groups is that one of them is leveraging their everyday spending to put points in their loyalty accounts, the other is not.
While the travel slowdown was happening, I continued to add points to my loyalty accounts—without actually being loyal to anyone but my credit card providers. I'm now sitting on enough airline points for three international flights for when the time is right, even after cashing in for two in 2022. I've got at least four chain hotel nights in my bank, five or six if I downgrade a bit. The account balances kept going up while I stayed home instead of staying in hotels.
Although it can seem intimidating, the basics of earning free travel are pretty simple if you follow a basic free travel strategy. In short, you get the right credit cards, you shift your spending to those, and you reap the rewards.
Then when you want to get a little more advanced, you can multiply those points two or three times by taking advantage of where and how you shop, eat, and fill up your gas tank. Pay the cards off each month and it's almost-free travel that didn't cost anything extra but your time.
The Credit Cards That Provide Free Travel
There are three main types of credit cards that will get you free flights or free room nights.
1) Airline loyalty cards
2) Hotel chain loyalty cards
3) Credit cards that enable you to move banked points to different programs
Each of these has its advantages and disadvantages, so if you're really going to go all-in, get at least one of each. No law says you can't have a dozen of them if you want, pulling out a different card for different situations. Follow the links in this article and you'll find most of them give you a really generous sign-up bonus if you use the card enough if the beginning—as in enough for a free flight to another country or a few nights at a mid-range hotel.
If you want to keep it simple though and only use one, go for the last option as it will give you flexibility. Just understand you won't get the perks some of the others enable and the premium ones can have a high annual fee. Here are a few that I use personally as well as some travel cards I don't have but would recommend. [Disclosure: some of these links earn me referral loyalty points or a commission, but you won't pay more or get worse terms than if you found them on your own directly.]
The Best Airline Credit Cards for Free Flights
During the pandemic I was much more judicious about which airline I was willing to fly because I'd wanted to avoid getting a deadly virus. (Mission accomplished.) Flying on Delta was about as safe as you could expect. The executives at American were putting finances ahead of customers and at Allegiant you'd be lucky if the flight attendant was even wearing a mask the whole time, on a packed plane.
So one great choice is the Delta Amex card. It gets you a domestic checked bag and a few other perks, plus you earn miles for every dollar you spend on it. As with most of these, you get a bonus multiplier by using it to spend money with Delta. Then you can cash in flights for their airline or any of their partners. Follow that link and the sign-up bonus is enough for a flight across the country, to Mexico, or to Central America.
Southwest is another airline that limited its capacity during the crisis, plus they didn't wait until there was a crisis to let you change your ticket without a fee. You get a fat bonus upon signing up, then earn miles for your spending. Since points earned correspond directly to dollars, you can easily cash them in for a short-hop flight if you don't have enough to cross the country or head to Los Cabos. You get bonus points each year you renew. See the details here.
I'm sitting on three American Airlines cards right now (one from Barclays, two from Citi) and need to ditch one of them at some point, but I did that because the bonus sign-ups alone got me more than 100,000 miles. I flew to South America twice and only paid the taxes! I'm avoiding AA right now and not putting any new charges on those cards, but I'm looking forward to using the points on a OneWorld alliance partner like Cathay Pacific, Qatar Airlines, or Alaska Air.
Last, I have a Chase United one too. Why four airline cards? Because I used to get invited places on press trips sometimes and had no idea what airline it would be on. Plus we can fly back to the USA on three of these four from my Mexican airport so I would traditionally book with whoever was offering the best deal. By having a card for all three legacy airlines, I know I never have to pay to check a bag in either direction.
Chase's United credit card wins the perks award too. You get a free checked bag on any flight, not just a domestic one, plus they give you two lounge passes, pretty much negating the annual fee.
Start with the airline you'll likely use the most, but avoid the ones from the budget carriers like Allegiant and Spirit. The sign-up bonuses are anemic and the terms are really onerous, including rapid point expirations.
The Best Cards for Free Hotel Rooms
The Marriott credit card will give you access to the most rooms around the world, but at a steep price. Perhaps because it's the biggest chain, they're rather stingy with the redemption levels. So even if you get a sign-up bonus of 100,000 points, that won't get you much when you go to cash them in.
My favorite among the hotel cards is still a big chain: the IHG Group. The IHG Chase credit card is the most valuable one around for a few key reasons.
1) The sign-up bonus will actually get you multiple nights easily
2) They often run sales where you can get a hotel room for 10,000 points (sometimes even less)
3) You get a free room night each year when you renew (up to 40,000 point), which can easily be more than the annual fee. I got a Kimpton in 2021 and an Intercontinental in 2022.
4) You get automatic Platinum status with the card, which means a room upgrade, extra perks, and point bonuses for each stay.
This is the card I use the most for personal spending because it keeps paying off over and over. I've lost count of how many free rooms I've gotten from this card, but at least 15 in the USA, Managua, Mexico City (twice), and Prague—that last one being an InterContinental! Apply here. As I write this they're handing out a whopping 140,000 points if you spend $3K in 3 months on it.
I also have the Amex Hilton card though because it's good to have options and there are some 5,000 hotels in their portfolio. That one gets you a lower level of elite status which isn't all that great, but if you get a nice sign-up bonus you'll be set for a few room nights, plus they pay 5X or 10X points for dollars for some spending categories. Follow this link and you should be able to get a 75,000 point sign-up bonus if you qualify and meet the $1,000 minimum spend. The lowest one has no annual fee and no foreign transaction charges.
When travel started opening back up, I also got a card from Wyndham. That one gets high marks from a lot of travelers because of the easy redemption levels. So far that has panned out for me and I stayed in two so-so hotels for just 7,500 points each, but one really nice Esplendor one in Argentina for 15,000. Sometimes I get an upgrade, as I did there.
Travel Credit Cards for Multiple Programs
There are several popular credit cards that use a points system serving as a bank. You can use those points for travel through their system or transfer those points to another loyalty program you belong to. This way you can top off your account if you're 4,000 points away from a needed level for a free flight or room stay, for instance.
I've had several American Express versions of this through their Membership Miles program. For a few years I ponied up for the Platinum card, which can be worth it if you're on the road a lot and using the lounge perks, but eventually I got tired of shelling out so much and reverted to the plain green one.
The points system is the same with each: earn a point per mile usually and then book through Amex or transfer points to one of many (but never enough) airlines and hotel chains.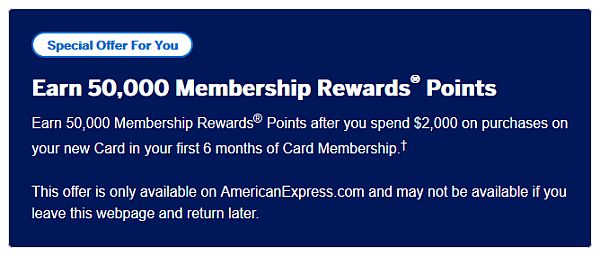 There's usually a 1:1 ratio for points transfers but sometimes you get more. The airlines include British Air, Aeromexico, Delta, JetBlue, Air Canada, Air France, Avianca, ANA, El Al, Emirates, Hawaiian Air, and more. For hotel chains, you can transfer to Hilton, Marriott, and Choice.
The Chase cards that are part of the Chase Ultimate Rewards program—like Sapphire Preferred—actually offer even more options than Amex. Many of the same airlines are included, but with the addition of two major ones that have an affiliation with Chase: Southwest and United. On the hotel side you get Marriott, IHG, and Hyatt. As with Amex, sometimes there's a 1:1 ratio, sometimes it's different, and they'll frequently run promotions that give you a transfer bonus for a limited time.
If you bank enough points, you can sometimes be better off booking travel through Amex or Chase because they'll toss in discounts or bonuses, plus there are fewer restrictions since it's like you're using points to substitute for money. Otherwise just transfer the points you need to your preferred program and book a free hotel or flight.
Free Vacations Through Targeted Spending
The bulk of the heavy lifting happens without you putting out much effort. You meet the minimum spend level to get the sign-up bonus (usually $1,000 to $4,000 over three months), then you just use the card to buy things and pay bills.
I'm generating 1,000 to 1,500 points a month just by putting most of my recurring bills on two of these cards. First, there are business expenses I need to pay anyway, like hosting, e-mail newsletter services, internet, online advertising, cell phone service, and one-off jobs I book through Fiverr. They get charged to the card and then I pay them off. Then there are personal recurring expenses I do the same with: Spotify, Netflix, a language learning subscription, and Amazon Prime, for instance.
Then I put everything else sizable that I can on these if it won't incur an additional fee: travel expenses, utilities, and insurance, for starters. We actually routed my daughter's college education tuition payments through loyalty cards of my wife's and she earned enough for a couple flights from it.
But wait, there's more! Each of these loyalty programs has some kind of shopping mall. If you do online purchasing through there, you'll earn double, triple, maybe 10X points per dollar on anything from ink cartridges to travel gear.
On top of that, many of them also have a dining program. Eat at participating restaurants, use the right credit card, and you'll get 3X or 5X the points on top of what you're already getting for the spending. Spend $100 on dining out and that could mean 600 points in your account—more than you get from an average flight these days.
Then there are also targeted promotions from the cards if you want to see the total go up even faster. Use the right card and get double points on gas, double points at grocery stores, or triple points at pharmacies.
So, if you're dreaming of travel when this is all over but would rather do it without draining your savings, just adjust how you rack up and pay your bills. With just a little planning and bill shifting, you could be flying for free and checking into some free hotel rooms on your dream vacation next year!
Disclosure – some of these links are affiliate links that pay a commission or referral links that give me a point bonus. The offers should be the same, however, as you can find yourself by doing a search. It just helps support this site.
Keep up with what's new on this blog by receiving new post updates by e-mail.