If you are finding that the idea of planning your travels is stressing you out more than your budget is, it may be time to look for affordable tours on your next vacation. It might be worth letting someone else take care of all the nagging details.
When I wrote the first edition of The World's Cheapest Destinations, I didn't think any of the buyers would be people who go on organized tours. I had just spent years as a backpacker and that was my world. The people staying at the cheap guesthouses where I was staying, the ones schlepping around on crowded local buses, sometimes had outright disdain for those "stupid tourists" who were traveling around in groups.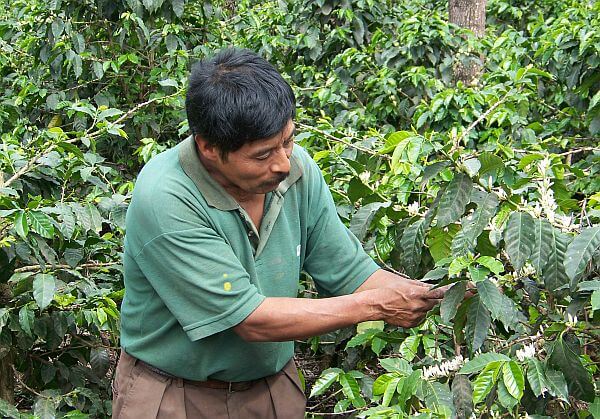 But then I started getting the e-mails. And the blog comments. And the in-person feedback from people who had read the book and didn't get the info they wanted.
It turns out that a lot of value-conscious travelers would gladly pay a bit extra to have someone else work out all the details. They've got a real job. They may have kids taking up a lot of their time. They're busy and stressed. They don't want 20 new chores on their plate just to line up a vacation.
So as the second through fifth editions of my book came out, I added more info for flashpackers and mid-range travelers. I provided more prices for those who were on a long vacation budget instead of a year-long round-the-world shoestring backpacker budget.
All Group Tours Are Not the Same
Over the years I've become less of a belligerent backpacker who looks down his nose at people who go on organized tours. Especially affordable tours that are putting money into the local economy and doing it with some care for the people who live and work there.
I still hate huge cruise ships and "Europe in 6 days" package tours where 30+ people are herded on and off a bus. Done right though, small group tours can result in a less stressful and less time-consuming trip, so you can just enjoy what you're experiencing instead of taking care of business every day and finding 20 things to argue about with your travel partner. Often travelers start out as shoestring backpackers, then graduate to shorter-term vacationers later. As they gravitate to having more money but more limited time, their priorities shift.
I recently took an organized tour with Intrepid Adventures from Buenos Aires to Rio, with a ranch stay in Uruguay for a few days, sheep and cattle herding included. This was certainly not my first group tour since I go on press trips all the time with other writers, plus sometimes I join regular travelers on bike tours like this one from BikeTours.com, cycling through the Balkans. This was the first time I went on a budget tour though, where I could see the price and compare it to what I would have spent on my own.
Financially it was pretty much a wash on this South America one. I couldn't have really saved any money by booking everything myself.
More importantly, it would have been a royal pain in the butt to arrange myself. By going through an affordable tour company, I saved countless hours of planning and booking and waiting for answers. I just showed up and let the tour leader and guides take care of everything.
The Value Argument for Taking an Organized Tour
Most people automatically think an organized tour is going to cost two or three times at least what an independent traveler pays. For high-end tours, this can sometimes be true. If you're going on some adventure that's easily planned and done on your own, like trekking in Nepal or touring around super-easy Thailand, there's no financial incentive to book that trip from your home country. You may want to book it with a local one and only pay double (my Sunrise Poon Hill trek guide in Nepal said their trips are generally around $50 a day), but if you book from home you could pay quadruple.
In other cases, however, you could actually save money by letting someone else take care of the arrangements, not even factoring in what your time is worth. There are several logical reasons for this, even though they have to build in a margin for overhead and profit.
1) Tour companies get lodging discounts. No matter how much time you spend on HotelsCombined or Kayak checking prices, you are not going to get the kind of rate these tour companies pay. And you shouldn't: they are booking dozens or even hundreds of rooms a year, so they get a volume discount. There are entire trade shows set up for the purpose of hashing out these deals and hotels actively court this business hard.
Because of deals like that, here's where I stayed on Lake Kotor during my Balkans biking tour.
2) Tour companies get economy of scale for transportation. Putting 10 people in a minivan with a driver does not cost 10x what you and 9 others will pay on public transportation to get around a country. It costs them less per person than you could pay and the more complicated the itinerary, the bigger the gap becomes. In some cases, the only way you could even get to where they're going is in a rental car.
In cases where they're using a public train, plane, or bus system, they book tickets well in advance and in some cases get a volume discount on top of that.
3) Tour companies don't pay what you would pay for a guide. If you roll into Vienna and start looking for a local guide, you're going to pay the top dollar retail price. And you'll get whoever isn't already booked up because they're great. Companies that do tours in a country regularly have tied up good guides, either on a salary, on a retainer, or through a contract with a local inbound tour operator. In return for steady work and good treatment, these guides are not charging as much per day as they would charge you, person contacting them out of the blue.
What Does It Cost for a Budget Travel Tour?
Travel tour prices vary greatly depending on a variety of factors: destination, transportation, complexity, hotel level, and what meals are included, for a start. You can easily spend $1,000 per person per day if you go with a luxury tours company like Butterfield & Robinson, Cox & Kings, or Abercrombie & Kent. (Apparently if there were two founding partners, you're going to pay double.)
There are other brands though, like G Adventures, Kontiki, and Intrepid that specialize in more affordable, often longer tours. Their business isn't based on customized plans for millionaires, but rather scheduled tours that take advantage of all the volume discount advantages I mentioned earlier. These tours are naturally more basic–no Four Seasons and first-class train compartments of course. They're more like what you would experience on a budget travel trip you planned yourself for the lowest-priced ones.
As a result, you can easily find tours that are $200 or less per day per person, though sometimes this doesn't include meals. For a shoestring backpacker that's a fortune, but for a vacationing couple, not so bad. Keep in mind too that these tours often hit places that will wreck your budget for days as a backpacker, like a visit to wonders of the world like Ankor Wat or Petra.
The tour I took in South America usually costs $2,340 for 10 days, so a bit more than that $200 a day mark, but that includes two guided days at Iguazu Falls, on both the Argentina side and the Brazil side, plus a plane ride from there to Rio.
Don't like to plan your travels too far ahead? Or can't? Well in the case of organized tours, that can be to your benefit. As you get closer to departure, unfilled tour spots get discounted.
If you go to the Intrepid last-minute deals page right now as I write this, for example, you will find deals like these:
Explore Vietnam 11 days – $720 to $860 (without meals)
Victoria Falls to Kruger 9 days – $935 to $973 (includes 20 meals)
Real Mexico 15 days – $1,088 to $1630 (no meals, 18-29 ages only)
Best of Morocco 15 days – $1,028 to $1,112 (includes 20 meals)
As you can see, some of these are way under that $200 a day mark.
These prices are for two people sharing a twin room. With Intrepid though, the single supplement is usually only a few hundred bucks. Read the descriptions carefully though as sometimes in expensive countries like Australia, the accommodation is in hostels instead of private rooms for two. In those cases, no single supplement.
If you do plan ahead, which usually is going to get you a better flight deal, then the prices are still often quite good. Let's start with the expensive parts of Europe, where doing it on your own is already going to cost a lot even if you're quite savvy. Here are some European tour options where you can still get by for $200 or less per day while letting someone else take care of all the arrangements.
Berlin to Venice 15 days – $2,310 to $2,495 (3 breakfasts only)
Hightlights of Spain 8 days – $1,155 (4 breakfasts only)
Barcelona to Venice 29 days – $5,675 (12 breakfasts only)
Cheap European vacations are hard to come by, of course, unless you go where the best bargains are. Most tours in Western Europe are going to cost more though, just because all costs are higher in those expensive cities you'll cover. You won't find any great bargains in Norway or Switzerland no matter how you book it. What if we head to the cheapest places to travel in the world instead? Here are a few highlights:
Real Central America 16 days – $1,208 to $1,755 (almost no meals, 18-29 ages only)
Jordan and Egypt Uncovered 22 days – $2,475 to $2,970 (includes 30 meals)
Bali and Lombok Adventure 15 days – $1,853 to $2,090 (includes 18 meals)
All of the above are visiting multiple countries, which means border crossings and other difficulties. When you're with a group though, all of that gets much easier. A tour leader is generally gathering up passports and expediting the process.
Make Your Own Affordable Tours
If you don't want to commit to spending a week or more with the same group of people, you can still get the guided tour experience while going off on your own when you want. You pick your own lodging and then string together affordable tours in the location or locations where you're going to be. You can do this through a local company by doing a little research, or you can save some time by going through TripsPoint, Viator, or GetYourGuide.
It helps to understand how this system works though to understand the costs. In all three of these cases, the company you're booking through is just the marketing channel, the same as it is with TripAdvisor's "book here" button) or local home meals booked with EatWith. Those companies are taking a cut of 20% or more from the operator in order to present everything to you in one place. The tour operator is paying a big commission for roping you in and you are, in essence, indirectly paying a convenience fee. Sometimes they've created their own market: imagine trying to book a meal in someone's home without EatWith.
The companies are doing you a service by making it so easy, but that costs money. That 20% is not all profit of course–they've got overhead, marketing costs, and commissions to pay out–but just understand that some of the most reasonably priced local tours are not going to be on those sites at all. That's because unless the local company has huge margins, they're going to need to add 20% to the price just to stay even with direct bookings–or take a big hit on what they are earning to pay their guides and expenses.
I own a company that runs Guanajuato tours in Mexico and we only have one of our four offerings on Airbnb Experiences. It's our most expensive tour because that's the one where we can afford to pay out the commission while still making it worthwhile for the guides. If we put the street food tour or bars and tacos tour through one of those platforms, we would need to raise the price. Also, Airbnb, Viator, and the others don't have any volume discount built in, where most local bookings do. So if you're really watching your budget, you may want to check the local options first.
Once you've done your homework, or just decided your time is worth the convenience premium, then just book local affordable tours for what you want to do as needed, picking and choosing from a menu. You can easily do everything a typical tour company you booked from home is going to do in a big city like Rio, Bangkok, or Stockholm. In my opinion, the ideal strategy would be to get some kind of city pass if you want to hit museums and city attractions. Then book tours for things that are further out or difficult to do on your own—like an excursion to a nearby attraction or a guided walking/biking tour of the city. Or maybe a cooking tour.
I went to Sugarloaf Mountain on my own in Rio, for example, as I didn't need a guide for that. But I signed up for a Rio bike tour with someone who knew where she was going and could give me some background on what I was seeing. My family and I toured Angkor Wat on our own in Cambodia, but we connected with a tour company to take a day excursion to Tonlé Sap Lake and the floating villages. We also took an organized tour in Hue, Vietnam, because doing it on our own would have been far more expensive for three people.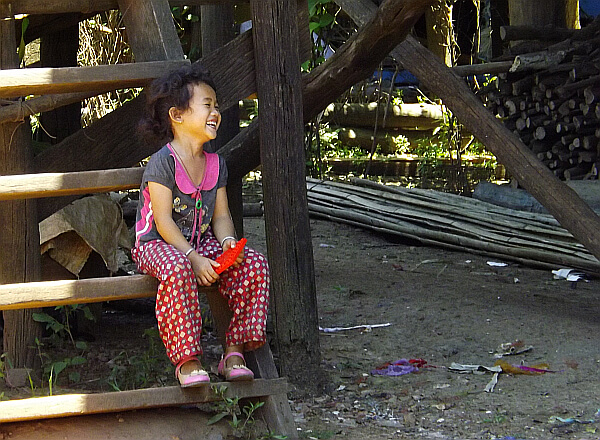 I wandered around Mostar in Bosnia and Herzegovina on my own and loved it, but paid a tour company 30 euros so I could hop in a van with other travelers and get to sites that were an hour or more away in the countryside. (This award-winning article on Bosnia partly came out of that experience as well, for what it's worth.)
With some of these companies, you can book multi-day tours as well that include lodging and often they're a better deal than you could find on your own. Tour companies of all kinds usually get discounts on lodging, group rates because of ongoing business they're bringing. In some cases, this volume rate can be half what you're paying as a retail customer.
So don't automatically dismiss a multi-day tour as an added expense. As I mentioned earlier, it would have been difficult for me to set up the itinerary I did with Intrepid for less money than what they were charging because of the difficult logistics. The same can be true of a three-day excursion from a city as well.
How about you? Have you paid for an organized tour to save time, hassles, or money? How did it go?
Some of the links in this post are affiliate links, which means I make a small commission if you buy through them. You will never pay more than if you just put the regular URL in the browser though and it helps keep the virtual lights on.