What is is going to cost you to visit the great wonders of the world? How much will it bust your budget to check that famous attraction off your list? Sometimes not much, sometimes days' worth of travel costs.
When you travel around the world on a budget, those estimates of $50 a day for a single or $75 a day for a couple work pretty well in a whole lot of countries…until you go to visit a "wonder of the world" that's packing in the tourists. If you don't work these high admission prices into your monthly budget, you're in for a nasty surprise that will throw off the daily average quite a bit.
Those on a vacation budget are likely to pay these high admission prices with a shrug. It's what they traveled across the world to see and they're already spending a few thousand dollars or euros on their holiday. For backpackers traveling long-term though, Machu Picchu or Petra can bust a well-planned travel budget for at least a week.
Understand though, while prices are sometimes high because it's a government money grab, more often it's an economic disincentive to keep the numbers manageable. When one of the world's most famous "bucket list" sites starts buckling under the pressure of too many visitors, the easiest ways to combat that are to set a daily limit and raise the price. As long as everyone else is gladly paying the price of admission, you whining about it because you're on a stricter budget isn't going to help. Suck it up and pay because if you don't, you'll probably regret it later.
For most of us, there are more than 7 wonders of the world we want to see. So here's what a ticket will cost you at 15 of the best-known attractions around the world.
Machu Picchu – Peru
Regular admission to Machu Picchu requires advance tickets that cost $45, with three windows a day when you have to fit your visit in. Plus it's another $14 if you want to climb to the top of the Huayna Picchu–one of the toughest short hikes in Peru. But add a rapacious $19 round-trip for the bus up the mountain from Aguas Calientes town at the bottom unless you hike in on the Inca Trail and try to walk back.
Of course you have to first get to this isolated location that stayed secret for centuries, which is going to involve a train. If you take one all the way from Cusco, the 3.5-hour trip will cost at least $89 one way. It's cheaper to take a bus or combi to Ollaytantambo and then a shorter train from there, or to get to Aguas Calientes on the local train via the end of the road where the cheaper Salkantay trek ends.
Is it worth it? Well ask the people posting thousands of photos of it every day and they'll almost all tell you yes.
Iguazu Falls/ Iguaçu Falls – Argentina and Brazil
This giant series of waterfalls has two names because it's in both Argentina and Brazil. The Argentine peso is in a constant state of flux, but as I write this the admission price is 700 pesos, which currently equates to $18.50. That doesn't include a boat ride, which must be booked separately with a private company.
On the Brazil side, the admission price is 67 reals, currently $17.30. So there's no cost advantage to going from one side or the other. The view is a bit different though, so if you're already planning on going overland from Brazil to Argentina to keep traveling, or vice versa, you might as well do it here and see the falls from various angles. Be advised that Argentina no longer charges a reciprocal visa fee, but Brazil still does. It's cost-prohibitive to pop over to Brazil just for a day for most nationalities.
Teotihuacan – Central Mexico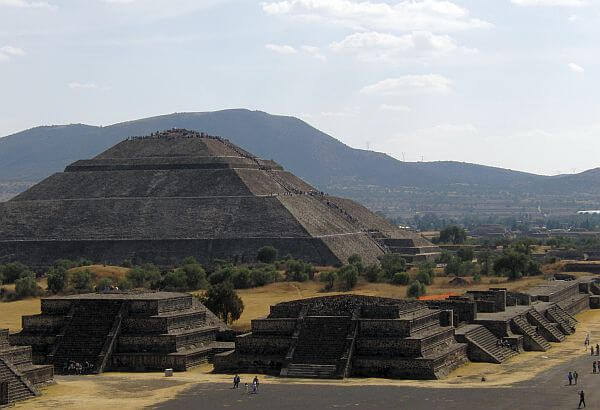 Mexico's largest temple complex is also one of its oldest and most enigmatic, built before the Aztecs even came to power. It's only 50 kilometers outside of Mexico City, so most people visit on a day trip from the capital and return that night. One of the popular small group tours, which typically includes a couple other stops on the way, will run $30 to $60 depending on where or how you book it. Follow these links for a sampling from GetYourGuide and Viator.
If you have your own transportation or you want to figure out how to get there on a series of public buses, the actual admission to Teotihuacan is quite reasonable. It's probably the best deal on this whole rundown at less than $3.50 per person. If you can get to the Northern Bus Station and take a local bus from there, all-in you're probably looking at less than $12
With your own car you'll pay $2.25 for parking and bringing in a video camera will cost an extra amount as well. (Though if your "video camera" is your phone or a little GoPro, they won't flag you for that.)
Chichen Itza – Yucatan State, Mexico
Chichen Itza, Mexico's most-visited archaeological site, was for a long time the best value among the famous wonders of the world. The price just went up at the beginning of 2019 though, doubling to $24. I wouldn't mind that so much if they had kicked out all the annoying vendors at the same time, but that didn't happen. So you'll be sharing the site with them and 100 busloads of tourists on most days unless you get there early or hang around late.
I've been here three times though and have to say it's definitely worth visiting, even if it is going to hit your budget harder now. Ideally spend some time in Valladolid and go to Ek' Balam as well, which has a tiny fraction of the visitors. (My favorite though is Uxmal, outside of Merida, which costs around $12.)
Tikal – Guatemala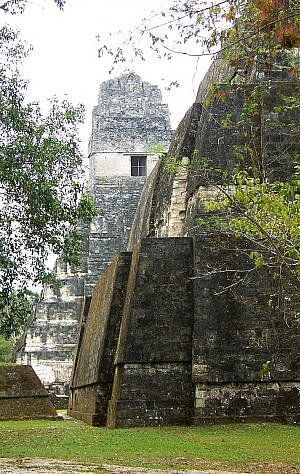 Many consider Tikal to be the greatest Mayan site to visit, and not just because it made an appearance as the rebel base in a Star Wars movie. The pyramids are more angular here than in most other Mesoamerican sites and they seem to poke out of a jungle that's barely been tamed. You have to actually walk a while to get to them, which makes you feel like a real explorer.
The cost to enter Tikal in Guatemala is currently $21, plus another $21 for the mandatory sunrise tour if you want to come in early. Kids under 12 are free. Unless you're staying at one of the few nearby hotels, factor in a bus ride from Flores/Lake Peten as well. That will run $10-14 round-trip depending on whether there's a guide.
The Colosseum – Rome, Italy
There are hundreds of great things to see in Europe, including grand castles, walled cities, and forts, but the oldest sites get the highest billing. You can see Roman ruins as far as Africa and the Middle East, sometimes for close to free, but the grand Colosseum of Rome is considered the granddaddy. It hosts some 5 million visitors a year, so you'll be in a big crowd when you're taking that selfie.
Admission to the Colosseum is a great bargain if you're a minor or are disabled in a wheelchair: free. There's a reduced price of €7.50 if you're an EU citizen between 18 and 25. Otherwise the regular admission is €12, or €14 if booked online. You have to schedule your visit in advance when buying a ticket. This also gets you into the Roman Forum / Palatine.
There are all kinds of add-ons to this basic admission though. Tour groups with a guide pay more (€16-18) but get to skip the queue. There's a €23 option that includes the underground and a different section with a panoramic view. If you're planning to visit a lot of sites, there's a SUPER Pass, the Roman Ticket, and other options as well.
The Parthenon – Athens, Greece
The Greeks defined modern civilization and their influence on architecture is still widespread today. The Parthenon is the best-known Greek monument and it dominates the heart of the city, high on a hill and in view from miles around. It's in a constant state of reconstruction it seems and pieces of it are in museums elsewhere around the world, but it's a thing of wonder that you have to visit while in Athens.
It's €20 to get into the hilltop Parthenon site and the adjoining slopes, less if you're a student. It drops to €10 in the winter, but if you're going to do some real sightseeing, you might as well go for the €30 five-day multiple site ticket. That also gets you into six other archaeological sites in Athens like the Ancient Agora, Hadrian's Library, and the Roman Agora. (See other Athens tour options here.)
Hagia Sophia – Istanbul, Turkey
Also known as Aya Sofya, this impressive structure from the 6th century was built as a grand Greek Orthodox church in the Byzantine period and has stood through multiple regime changes and religions. For centuries it stood as a converted mosque and still has the minarets, though the now-museum interior has a timeline mix of Arabic writing and Christian mosaics.
This is one of the few major sites around the world to get cheaper in recent years, thanks to a plunge in the value of the Turkish lira. Until the government makes adjustments, admission to Hagia Sofia is around $11. Remember though, the most-visited attraction in Istanbul–by some estimates the most popular in the world—is free. That would be the Grand Bazaar. Mosques are generally free, though donations are appreciated and proper dress is required. Don't be the idiot showing up in a tanktop and shorts or a sleeveless halter top.
The Great Pyramids – Cairo, Egypt
Egypt is blessed with lots of great sites worth seeing, stretching from Alexandria down to Abu Simbel, but the main attractions that have been famous for thousands of years are the Great Pyramids of Giza. Kissed by the slummy-looking sprawl of Cairo on one side, a part you rarely see in the tourist photos, these pyramids are still a striking sight. You can see parts of them from several hotels in the area of Giza, including the rooftop of a few budget ones.
You won't have to spend a lot to get closer though. Egypt is crazy cheap right now and the Great Pyramids admission price is no exception. It's less than $5 to get into the archaeological site, then around $11 if you also want to go inside them. "Camel ride, mister you want camel ride?" Well, that's up to your negotiating skills.
The Taj Mahal – Agra, India
I don't need to post a photo because the image is burned into your head right? But that's not the same as seeing it in person. You'll hear something like this from otherwise jaded travelers you meet around the world: "I wasn't all that excited about going to the Taj Mahal, I mean how many thousand times have you seen a photo of it? Then I walked in and the experience was Oh…my…god. It's amazing!"
Prices just went up here recently, to $19. The raise was accompanied by a daily cap on the number of entrants, which had swelled to 70,000 in one day on some weekends and holidays. The maximum allowed will now be 40,000 per day. Since the bulk of those visitors were Indian nationals, not foreigners, their price increased 400%, from 55 rupees to 250 rupees. Even though that local price is less than $4, this has priced the Taj Mahal out of reach of the average local wage earner. So ignore what you could do with that $19 in cheap India and just be glad you weren't born in a place where you're living on $1 a day.
Petra – Jordan
Petra is Jordan's one big claim to fame and the government hasn't been shy about trying to wring as much money as it can from these stone walls, especially for day trippers coming from Israel or from cruise ships. This is by far the most expensive site on this list. It's a stupendous place to see though, like nowhere else in the world. Plus like Angkor Wat it goes on for miles, so stick around a while and get beyond the tour groups who don't venture very far into the canyon.
Day-trippers are penalized mightily for their quick in and out, paying $127 for a single day's visit. (To put that in perspective, it's $10 more than Disneyland in California.) If you're spending the night in Jordan, however, it's $71 for the day. That's still a budget-buster even for mid-range travelers, but the per-day price goes down fast if you revisit on multiple days. You'll pay $78 for two days or $85 for three. Thankfully the hotels are more reasonable, with 20 or so under $50 a night.
Borobudur and Prambanan – Yogyakarta, Indonesia
What does a vast country of islands do when most of its foreign visitors only visit two sites outside of a single city? Jack up admission prices of course, to milk the cash cow. Admission to the country's best-known monuments on Java has gone up by 250% since 2008 and they seem like a rip-off compared to prices for Angkor Wat, Patan, or the temples of India. The local administrator in charge told the Jakarta Post after one big price jump, "The increase is necessary to raise money for promotional purposes among other things, and to target tourists from Australia and South Korea."
So in other words, you'll now pay $25 to enter Borobudur or Prambanan so Indonesia Tourism can spend more on advertising in Korea. Gee thanks. This stings in a country where that amount of money can get you a nice hotel with a pool in town and a meal costs a couple dollars, but since they're the main reason anyone comes to Yogyakarta, what are you going to do? If you are going to India, you could justify skipping Prambanan, but there's nowhere on the planet quite like Borobudur, so that's a must if you've come this far.
The Grand Palace, Thailand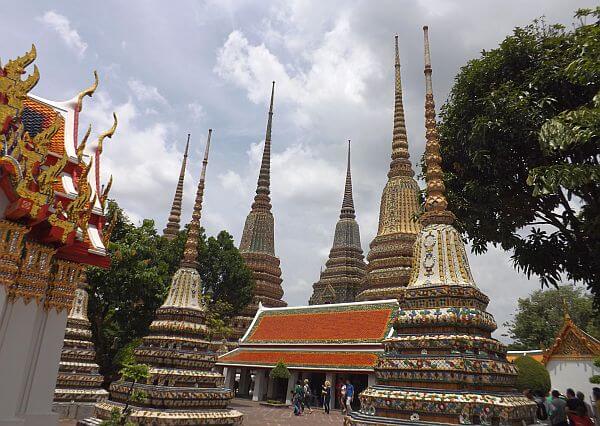 The Grand Palace of Thailand is the home of the country's royalty and has been for centuries. It's a fantastical place with lots of gold, stupas, and demon guard statues. Do what you can to avoid crushing crowds in the blazing mid-day heat. It's free for Thai people to come in, so the place is seldom anywhere near empty.
Admission to the Grand Palace is around $16 for foreigners at current exchange rates. If you take a river boat at night, including the cheap local ferries, you'll see the place all lit up and it's quite spectacular. For more advice, see these tips on visiting the Grand Palace of Bangkok.
Then for smaller crowds and a more reasonable admission charge, travel through Thailand more slowly and hit Ayutthaya and Sukhothai—the two earlier capitals. You'll pay around $11 if you visit every single site in either location.
Angkor Wat – Siem Reap, Cambodia
As with Petra, for Angkor Wat in Siem Reap, you're going to get a much better value buying a multi-day pass and taking your time than you will rushing through in a day just to tick a box on your wonders of the world checklist. There's really way too much to see in one day anyway in this sprawling complex that goes on for miles. So skip the packed sunrise photo op and the Chinese tour groups following the flags and go exploring the wider area for days.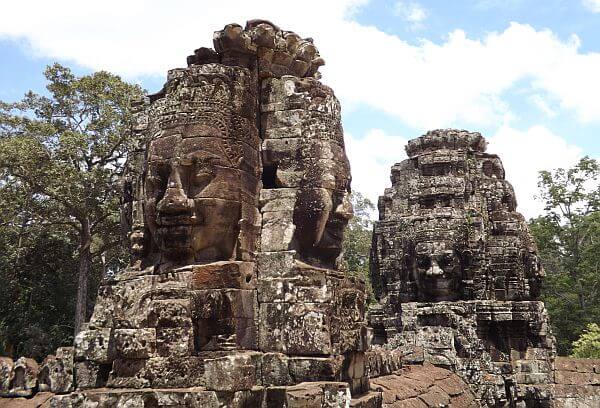 It now costs $37 for one day, $62 for a 3-day pass, and $72 for a 7-day pass to Angkor Wat in Cambodia. The 3-day pass is valid for 10 days from the issue date, so you don't have to tour the ruins consecutively. The 7-day pass is valid for 1 month from the issue date. You can pay by credit card now and some of that entrance fee is doing a little good: it includes a $2 contribution to the Kantha Bopha Children's Hospital fund.
The Forbidden City and the Great Wall – China
If you're going to visit Beijing, you're probably going to hit the two main attractions in China: The Forbidden City and the most popular section of the Great Wall of China. If you're booked on any kind of organized tour in Beijing, you can assume these are going to be the big highlights. If you are traveling independently though, you may want to hit the Forbidden City before or after the tour bus crowds and visit a different section of the Great Wall that's further out of the city.
The Imperial Palace in the Forbidden City of Beijing is actually quite a bargain by international standards, at around $6 in low season and $9 in high season. You're supposed to book tickets online, but in typical Chinese fashion, the official booking site is not available in any foreign languages! Use a local travel agency if you're not on a tour or book some kind of package with a foreign company like Viator or GetYourGuide.
Most visit the Great Wall of China at Badaling or Juyongguan, which you can get to on public transportation from Beijing. The admission fee is only $6 if you're up for a lot of walking. A cable car up to the highest part will cost you $12.50 to avoid the steepest parts.
***
I didn't include any of the U.S. National Parks in this list, and it's not just because there's a silly #TrumpShutdown going on as I write this. Really they're all some of the greatest deals in the world if you get an annual pass, which is $80 and includes the other people riding in a car with you. Invest in that and you have free reign at Yosemite, Yellowstone, Zion, Bryce, the Smoky Mountains, the fort at St. Augustine, and about 1,994 other sites nationwide–including territories like Samoa and Puerto Rico. Otherwise, to show what a deal this is, the Grand Canyon is $35 per car.
Let's be real that there are more than 7 wonders of the world, 8 wonders of the world, or 15 like I've highlighted here. What was the best admission price deal you found on a great attraction—or one that felt like a total rip-off?