9 Popular Travel Destinations That Will Be on Sale in 2019
On December 30, 2018
In Cheap Africa Travel, Cheap Asia Travel, Cheap Europe Travel, Cheap Latin America Travel, Cheap North America Travel, Destination reports, Long-term travel, Travel, Travel bargains, Vacation deals
9 Comments
Want to figure out where the international travel bargains will be this year? Want to go to one of the most popular travel destinations and still find a great deal?
Well you've come to the right place. As the author of The World's Cheapest Destinations, I keep an eye on the trends constantly and watch what's happening with exchange rates. As I write this, Washington, D.C. looks like a dysfunctional mess. We ended the year with a #TrumpShutdown of the government because the red-faced toddler didn't get the toy he wanted for Christmas. He's also fighting with the independent Federal Reserve, which has spooked markets around the world and lowered the strength of the dollar a bit. Our own bond and stock markets are down and experiencing record volatility.
Despite all that, it's worse elsewhere. Many countries would look at our problems and say, "You want to trade?" Politically the USA is a mess, but economically the story is still a good one. That means the U.S. dollar is still holding up quite well against weaker currencies, which means the coming year should be another where you're crazy to stay home and not travel.
You don't have to go to some obscure, unknown travel destination to find a great value, however. Some of the most popular countries in the world are on the discount sale rack right now. If you've been putting off a trip to a place you've dreamed about, this might be the time to start checking flight prices and book that hotel or Airbnb to lock in a good deal.
Here's a rundown then on where to get the most bang for your American buck in the coming year–though in most cases the deals apply if you're earning euros as well.
Argentina in Crisis Again
Argentina has been in and out of favor for bargain-seeking travelers many times since I first went there in the early 00s. It continually lurches from crisis to crisis and often the main job of a new administration is just to clean up the mess left by the last one. That's the situation now, where high inflation, terrible past economic policies, and excess borrowing have caused the Argentine peso to tumble. When I last visited in September of 2017, Argentina didn't seem like much of a deal for travelers anymore. Then this happened to the currency and it's a different story now.
The Argentine peso was worth 17 to the dollar during my visit in 2017. At the end of 2018 it was nearly 40 to the dollar. Yes there's inflation, but when you buy what the locals are buying–wine, steak dinners, bus rides, subway tickets–you're going to find some great bargains. Hostel prices have come down a bit there as well lately.
A Nearby Bargain – Mexico
I'm back to living in Mexico now and am seeing my foreign currency go a long way in one of the world's most popular travel destinations. The currency has been bouncing around between 17 and 20 to the dollar the past few years in this vacation paradise but looks to have settled in around 20 to stay.
Unless there are dramatic changes in the coming year, Mexico will continue to be one of the best travel values in the world for those at a mid-range or higher budget level. In the interior especially, you can easily find a decent hotel room double or apartment rental for under $30 a night, less if booking for longer periods. The well-known beach resort areas are priced for tourists, but those too are a great value if compared to norms around the world.
It is now cheap enough to qualify as a reasonable backpacker destination too, with low admission prices to attractions, lots of street food options for a buck or less, and cheap bars for boozing it up. The main hits to your budget come from long-haul transportation, so don't try to cram 15 places into a three-week trip.
Time to Samba in Brazil
The political woes in Brazil have played out like a 10-part miniseries, with each episode bringing more drama and new characters. In this drama though, there seem to be no heroes, only villains. The latest one is the new president, who manages to make Trump look like a reasonable, well-adjusted leader in comparison.
Ten years ago, Brazil was one of the most overpriced destinations on the planet. Now it's decade-long slide has put it in the "almost a bargain" category. With the Brazilian real flirting with an all-time low above 4 to the dollar, this may be the time to plan that trip to Rio, Iguasu Falls, and the best beaches in South America.
Oh Canada, Oh Yes
The U.S. is in the unusual position now to have a bargain on both borders. Canada's prices are normally on par with those in the USA for restaurants, hotels, and transportation, but an erosion in the Canadian dollar has meant that some of the things perpetually overpriced—like a beer in a bar—are now more reasonable.
In 2010 the greenback and the loonie were at par – 1 to 1. For the past couple years, the Canadian currency has been at 1.2 or 1.3, more often the latter. Things could change if the U.S. leadership doesn't get its act together, but it will likely happen gradually if so. Make your Canada plans now for a ski trip or lock in good rates after things turn green again after May. Don't forget to check apartment rentals, where owners are more likely to be thinking in the local currency than hotel chains are.
Make sure that when you do travel to this beautiful country, you and your personal items are protected. Consider purchasing some of the best travel insurance you can get for your money when traveling to Canada. This will set your mind at ease in case your passport goes missing or you get injured while in another country.
Time to Visit Egypt?
Imagine what happens when an already cheap country sees it currency drop by 226%. That it what has happened in Egypt over the past decade. A dollar got 5.4 Egyptian pounds at the end of 2009. A dollar now gets around 18 and it's holding steady. On top of that, Egypt is still a country that a lot of tourists are afraid to visit, so you've got the double whammy of a weak currency and weak demand. If you go search hotel prices in Luxury or Aswan, you may think you're looking at typos or mistake fares. It's not unusual to see international chain hotel brands with prices that are 1/3 what you would pay in most other countries and the independent properties are even less.
Egypt was already one of The World's Cheapest Destinations before all this happened, so now it's an even better deal at the backpacker level and one of the planet's best values for vacation budget travelers. This is true across the board, whether you're traveling independently or booking a spot on an organized tour. (This is a country where the latter can make a lot of sense because it helps you avoid the exhausting negotiations and tout encounters that have been a staple of travel in Egypt for centuries.)
Research what you're in for and don't make any videos criticizing the country or the government until you leave. A woman visiting from Lebanon got sentenced to prison and fined almost $600 for talking about her experience with sexual harassment in the country in 2018.
Unease in Turkey Means Bargains for Travelers
While I'm nearly always touting the advantages of being an opportunistic traveler, I'm leery about going to Turkey right now. The authoritarian, religious-leaning government scares me and as a journalist, I feel like I would have a target on my back at all times. Freedom of the press has eroded massively the past five years and there are hundreds of thousands of innocent people in jails because they spoke out against the Putin-wannabe in power.
If you can put all that aside though, Turkey should remain one of the world's best travel values this year. It's got more things to see and do just in Istanbul than most countries can list, then you've got Greek ruins, Cappadoccia, ski resorts, beaches, Anatolian historic sites, and on and on. Plus this is one of the world's greatest food destinations.
While the currency's dramatic two-year slide has reversed a bit, it is still down 50% against the dollar and the euro and there doesn't look to be any political or economic change in motion that will change this. See more on cheap travel in Turkey here.
Slumber for Less in Sweden
Let me start off by saying that Sweden is no bargain when compared to the rest of Europe. When compared to typically high tourism prices in Scandinavia, however, Sweden is looking more attractive than it has for a very long time. While most European currencies move in a fairly narrow band in relation to the euro, Sweden's has diverged the past few years and it's testing a record low against both the dollar and euro.
If you're on a backpacker budget, this is only going to help a little—it's still an expensive country to visit. If you're on a vacation budget though, a weekend trip to Stockholm from elsewhere in Europe is not going to cost you much. If you live in Switzerland, Norway, or Iceland, it probably will feel like a bargain.
When I pulled up dates in May on a hotel booking site, the best hotels in Stockholm were going for around $220 per night and the hip Amaranten Hotel where I stayed a couple years ago was around $150 double including breakfast. There were dozens under $100, including many right in the historic center.
Bali and Beyond in Indonesia
Most Southeast Asian currencies tend to bounce around in a range of 10% or so against the dollar and euro these days, but Indonesia has been an exception. A decade ago a dollar got you around 9,000 rupiah. Now that same dollar will get you around 15,000. As with Egypt mentioned earlier, this was already one of the cheapest destinations on Earth for backpackers, so now the bang for the buck is even better.
Bali is one of the world's most popular travel destinations and there's a lot of talk that it has gotten too popular. It's the island that comes up the most in discussions of overtourism. The place has an undeniable draw to it though and there's no place quite like it anywhere else. The bargains are better here for vacationers rather than long-term travelers though, so hit other islands like Sulawesi, Lombok, Java, and Sumatra to really feel the full effect. Go to places where they don't see a zillion tourists every year and you're not a walking ATM in their minds. Besides, after recent natural disasters in Sulawesi and the Gili Islands, they could really use your business.
Spend Time in India for Less
India now receives more than 10 million visitors a year. Those visitors range from budget backpackers hanging around for six months to Chinese tour groups rushing through the "Golden Triangle" to luxury vacationers spending $1,000 per night on a palace hotel or luxury train journey.
India's problems are well-known and persistent, with a huge population that still gets by on a couple dollars a day. Political and economic challenges have hammered the currency as well. A decade ago you got 45 rupees for a U.S. dollar. Now you get around 70 and the overall trend line keeps going down. In a country where a single traveler could get by on $20 a day before as a backpacker, you can now get even more for your budget. If you're trying to stretch a small amount of money for the longest period, book a ticket to India and explore a vast nation of extremes. Then head over to Nepal: their currency chart looks almost exactly the same and in some aspects—especially lodging—Nepal is even cheaper.
Other Less Popular Destinations to Consider
I limited this list to countries getting a million many millions of visitors each year, some of the most popular travel destinations that will be a great bargain this year. There are plenty of others worth considering though if you're a more intrepid adventurer.
In Africa, Madagascar's currency is flirting with a record low. Tanzania's is worth much less than it was a few years ago.
In Asia, Malaysia is a better deal than it has been in a long time and Japan is about 1/3 less than it was at the beginning of this decade (though still no travel bargain by any measure–just less painful).
In Europe, the pound sterling remains weak against both the dollar and the euro and with no clean Brexit deal looking likely, the prices should sting less there for a while. Some of the most authoritative countries of the former Soviet bloc have seen their currencies lose some value, so Hungary and Poland are a better deal than usual for now.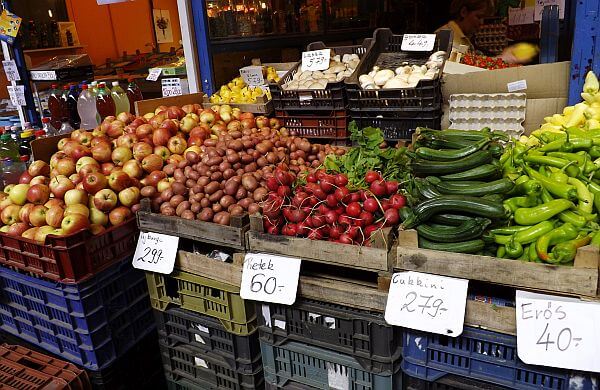 In Latin America, Nicaragua will remain a bargain for anyone who can shrug off the political woes. Colombia has been a good deal the past couple years and should stay that way.
As I always say, take advantage of this while you can. These opportunity windows don't last forever. Just ask the Australians who were riding high a few years ago. It'll be our turn to be glum down the road eventually when the tides turn.