Unique Travel Stories From Iceland, Belize, New Zealand, and West Papua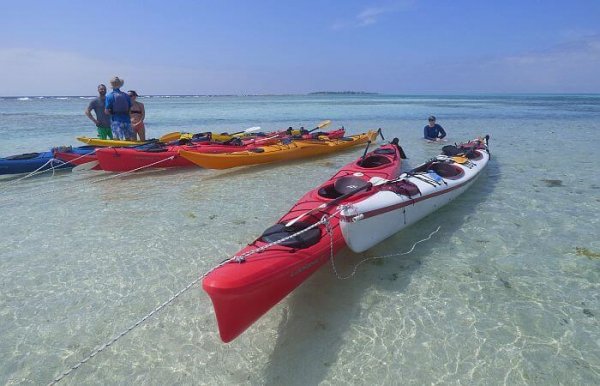 The November issue of Perceptive Travel is out now, with unique travel stories from book authors traveling the world.
This month we welcome a new author, Glen Retief, who finally finds his special place in the open spaces of a northern Atlantic island, a world very different than in the Kruger National Park of Africa where he grew up. See An Unobscured View in Iceland.
Cynthia Trenshaw also appears for the first time in Perceptive Travel. She makes her way through a country she has never visited, a solo traveler trusting the kindness of friends and friends. See Two Degrees of Separation: An Introvert's Travel Encounters in New Zealand.
Tony Robinson-Smith is back, this time with an article about the strange and fastidious birds of West Papua. See The Shape-shifter and the Architect.
I go off the grid for kayaking and camping on the Glover's Reef Atoll. Off the grid 40 miles from the mainland of Central America, I spend the days paddling and snorkeling with the rays, groupers, and sea turtles. See Kayaking Around Specks in the Ocean in Belize.
William Caverlee handles the travel book reviews this month, checking out three new and noteworthy releases to consider for your nightstand or coffee table.
Could You Use Some New Travel Shirts?
We give away some kind of cool travel gear each month. Our last winner was reader Ann from D.C. She won a great Swift Parley 2-layer Jacket from Adidas Outdoor, made from recycled plastic water bottles.
This month we're welcoming back one of our favorite apparel companies: Clothing Arts. We're giving away two of their new patterned Pickpocket Proof Business Shirts to one lucky subscriber. I've been wearing one of these around myself and really like it. When I go out with just an ID, credit card, and cash, I can put them in my shirt pocket and know even the most skilled pickpocket wouldn't get to them. (See this related post: The Travel Gear That Hasn't Let Me Down.)
Could you be next? Each month you have a shot if you just become a part of Perceptive Travel's regular e-mail issue update community. Then watch for the entry instructions near the beginning of each month. This month's newsletter ever went out, so you'll have to follow us on Facebook and pay close attention to the feed for instructions. Unlike with Mega Millions or Powerball, the odds are so good that some readers have scored twice.