Are you worried that your retirement savings and social security aren't going to be enough to support you when you're not working anymore? Are you thinking about moving to a cheaper place for retirees so you can get more for your money? Read on for some of the cheapest places to retire abroad.
If you're American, you're not alone if you're not in great financial shape. Wages have been stagnant for a long time except for the top 1% and health care costs keep rising dramatically in our current for-profit system. If you live in a hot market–which these days extends to mid-market cities like Nashville and Portland—you've seen housing prices go up crazy fast. Rising housing prices are not just a stateside problem: the cost to rent (if you downsize during retirement) has also skyrocketed in Canada, the UK, Ireland, and Australia.
The best way to combat these trends is to change your address. If you move somewhere that has a cost of living half what you're paying now, you're clearly going to have a more comfortable retirement. Life gets a lot better if you're not spending thousands a month just on housing and healthcare—the latter even more of an issue if you retire early or have lots of prescription drugs to pay for.
There are still plenty of cheap places to live in the USA, but when you look at those lists of the best bargains they aren't exactly the most desirable towns around. You see cold rust belt towns (Toledo, Akron, Ft. Wayne, Rochester) and small southern towns without a lot of culture or activity (Harlingen, TX; Hattiesburg, MS; Stageboro, GA). The best bargain cities tend to be in the deep south or in farm country (Birmingham, Jackson, Shreveport, Omaha, Des Moines, Tulsa, Lubbock.) If one of those places gets you excited, you might want to look into a domestic option to bring down your expenses.
Just be advised that it won't be a dramatic drop unless you're in a very high-priced area now. The savings are likely to be in the 20%-25% range if you're in an average-priced U.S. market for housing. After all, prices for medicine, food, gasoline, and insurance aren't likely to change much if you stay within your own country. So it's hard to truly retire on a budget stateside unless you own your home free and clear and you're on Medicare.
Cut Your Retirement Expenses in Half in the Americas and Europe
The most dramatic way to cut your costs in a deep way though is to opt out completely and reset your reality. My costs drop by more than half when I move to Mexico yet I live in a far less frugal manner there: we have a twice-weekly maid, a handyman on call, we go out more, we travel more domestically. It truly is a Better Life for Half the Price.
Plus there are much cheaper places to live than Mexico, so you could potentially cut your costs by 2/3 rather easily. When your rent and health care costs drop by that much or more, you've got some of the biggest line items reduced. Outside of the USA and most of Canada, it's easier to get by without a car too, so that's another big expense you can reduce dramatically. Just take a taxi or Uber-equivalent when the public transportation is not enough.
If you subscribe to International Living,you get an ongoing stream of useful articles with tips and real prices for retiring abroad. It's hard to completely trust all their advice since the magazine and website are just gateway drugs to get you to purchase expensive seminars and buy from their real estate partners. The aggressive sales pitches get old fast and you'll notice that their online articles don't link out to any other sources, which is always suspicious. However, they do put a lot of effort into their annual Retirement Index, which combines some real data with their opinions to figure out the best options for retirees.
They look at factors like weather, healthcare, quality of life, and ease of moving there. Price is just one of the factors in their index, so if you're on a budget you might have to disregard a few of them right away.
The top recommendation on their index is to retire in Costa Rica, for instance, which feels surprisingly expensive to me every time I visit. (See Sorry Kids, but Costa Rica Is No Bargain.) It's a fantastic country to visit, but real estate costs can be on par with the USA, especially on the coast and in the nicest part of the capital city. Labor costs, food costs, and transportation can all cost twice what they do in Nicaragua, Guatemala, Honduras, or even Panama. On the plus side, $1,000 a month in income per couple is enough to apply for residency and you can join the national healthcare system. Medical costs are a good value here and the country is known as a dental tourism destination.
They also love Spain, which in some spots is a deal, but overall it's a worse value than neighbor Portugal. Here's what's left from their top-10 list of the best places to retire abroad:
Retirement in Peru
I'm always amazed that more foreigners haven't settled down in Peru, at least the location independent types. You can stay for 180 days on a tourist visit, take a vacation in some neighboring country, then start the process over again. If you're a retiree who wants to travel more, this will get you off the couch and you'll return to a half-priced life by the Andes Mountains. See my video interview with Nora Dunn when she was living in Pisac. If you want to retire in Peru, there are lots of spots with a nice climate, verdant soil for gardening, and great food when you go out to eat.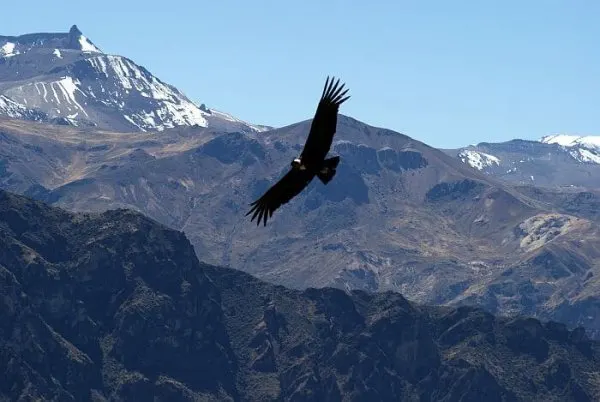 Retiring in Portugal
I recently updated this post on the cost of living in Portugal, getting current info from expats living there. If you have your heart set on Western Europe but don't want to pay normal European high prices, this is your spot. You get great wine and food, a sunny and warm climate, and developed-world infrastructure and cleanliness. It's not as easy to live a half-priced life here as some of the others on the list, especially in Lisbon, but it can be done. Just be prepared for a long and patient slog getting residency if you're not from Europe.
International Living also had Spain on their list, but every independent rundown I see shows prices are significantly higher in Spain than Portugal, especially on the coast.
Colombia for Retirement

I've been highlighting Colombia ever since their currency dropped against the dollar a few years ago and it still hasn't climbed back. Because of that, a single person can get by on $1,500 a month here fairly easily and a couple can live well for about what they would in Central Mexico: $2,000 to $2,400 (two social security checks). That's without trying very hard. As the person who wrote that section of the International Living article said, "I live in Medellín's upscale neighborhood of El Poblado for 60% less than it cost me back in Maine. My combined utilities (water, waste, gas, electric, trash removal, cable, internet, home phone) average $94 a month."
See more here on the cost of living in Colombia.
Malaysia Living After Age 49

Malaysia is a good choice for people who want a tropical climate where they can get by in English. The food is great, with a mix of three cultures, and residency is straightforward if you're willing to invest in property there or make a sizable deposit in a Malaysian bank.
Rents are affordable if you don't want to get tied down though and it's easy for a couple to live well here on the equivalent of two social security checks. You'll seldom pay a "foreigner price" here for goods and services, including a $4-5 an hour maid. You can live in a vibrant capital city (KL), in the foodie mecca of George Town Penang, or in the old colonial city of Malacca. There are plenty of spots where you can live at the beach as well. See this post for a detailed rundown on the cost of living in Malaysia.
Moving to Ecuador
Many articles have called Ecuador the best place to retire in the world on a budget. With Nicaragua out of the picture for now, this may be the cheapest country south of Guatemala for retirees. Ecuador has long been popular with retirees who don't have enough money in the bank to live comfortably in the USA or Canada anymore.
With $700 houses for rent, $3 lunches, and good medical care, Cuenca has been a retirement hotspot for close to two decades running. Other retirees are scattered across the country in different areas though, from Cotacachi north of Quito to Vilcabamba in an Andean Valley to coastal towns where you can buy a condo with an ocean view for the cost of a double-wide trailer in the USA.
This is one of the easiest countries in the world to get residency, with an income requirement of just $800 (plus $100 per dependent) for the pensioner visa. After you hit age 65 in Ecuador, you get VIP treatment: to the front of the line in banks, free health care, 1/2-price utility bills, and 50% discounts on international flights on several South American airlines. (Compare that to what you get in the USA for turning old and gray!) See more here on the cost of living in Ecuador.
Panama Retirement

I have a hard time recommending Panama as a retirement destination to people who haven't traveled much because the country is such a mixed bag in terms of living costs. Panama City is a true metropolis, with towering high-rises, cranes everywhere, heavy traffic, and luxury condo prices. It seems reasonable there when you go out to eat or go grocery shopping, but there's so much money floating around that it just feels like a discounted Miami.
Head south to Boquete, David, or Bocas del Toro, however, and it can be a different story, with more Panamanian prices. If you're the rural homestead type, then you can get a house with some land and really cut your costs. Panama is very similar to Costa Rica in terms of protected areas, wildlife, and adventure activities, but without millions of tourists coming through each year, plus prices in dollars, it feels like a much better value. This is especially true if you like to drink booze or wine for cheap.
Retiring in Mexico

Mexico is not the cheapest place to retire in the world on a budget, but getting there is inexpensive and it has a long list of other benefits. This has been my home off and on for several years and from 2019 onward has become my permanent base. So obviously I like it as a place to live. I'm not of retirement age yet though and that's fine—Mexico doesn't really give you any benefits as a retiree anyway. Plus they have a much higher income requirement than any country south of them (though this dropped in 2020 to around $1,450 per month, plus more for each dependent).
So why do so many retirees flock there? Well, it's close, first of all, with terrific air connections. From some spots, those flights aren't much more than a U.S. domestic one. The people are gregarious and forgiving of your bad Spanish, the food has more variety (and kick) than anywhere else south of the USA, and what you get for your money is really a great value. You have plenty of affordable places to live to pick from, with wide variations in climate (but no snow shoveling).
Great value doesn't mean "cheapest" of course, but in the coastal areas you can find a nice apartment on par with what you're used to in terms of amenities. Mexico is no bargain if you've got your heart set on Puerto Vallarta or Cabo San Lucas, but other parts of the country are much more reasonable, even on the coasts. You can still find a beach house for under $100K if you know where to look. We sold ours a few years ago near Progreso for $56K. Here's what it costs to live in Central Mexico, where I am and the other similar cities nearby.
Nicaragua (in the future, but not now)
I usually highlight Nicaragua in my rundowns on the cheapest places to live in the world. This year though, the country has been a mess as fights between a fed-up population and the autocratic government clinging to power have led to hundreds of deaths. Business and tourism have plummeted. Many expats are staying put, but it's not the best time to move there.
This country used to be at the top of every article list for the cheapest places to retire around the world. When things return to normal, Nicaragua has one of the lowest bars to entry anywhere for income needed to get residency. For now though, it's too risky for most oldsters, especially with the uncertainty about property rights if you're going to buy.
Other Options in Europe and Asia for Cheap Retirement
Part of the reason more European and Asian countries don't show up in the IE top-10 and others is because of visa restrictions. While an EU resident can easily retire in Bulgaria, Hungary, Portugal, or the Czech Republic, for example, Americans and Canadians have to go through reams of paperwork and lawyers' fees to make it happen. Where there's a will and a bit of cash, there's a way, however, in countries where your income is well above the local average. And as hard as it may be to believe, $2,000 for a couple will make you upper class in some places. If you have twice that coming in, you're downright rich.
The Balkans: Albania, Montenegro, and Bosnia-Herzegovina
You don't hear a lot of people besides me talking about retirement in these countries, but they're the cheapest spots in Europe right now, along with Bulgaria below. Albania is especially attractive and I think it's in a place right now where Portugal and Ireland were 20 or 30 years ago in terms of the coming demand once the word gets out. It's sunny and warm much of the year, with a coastal climate across the Adriatic from Italy, just below (more expensive) Croatia. You've got plenty of time to try it out if you're American: you can get a tourist visa good for a whole year. There's no other country in the world that will give you that. Tirana is one of the most chilled-out capital cities I've even been in and it's easy to fine a nice apartment for less than $500 a month pretty much anywhere in the country.
Montenegro is a bit strange, with a huge number of tourists around the Bay of Kotor, then almost none in the rest of the country. Some of the beach areas are popular with Russians and domestic tourists, but few others. So you may deal with a bit of a language barrier here if you don't speak Russian. There's a lot to choose from at bargain prices though when it comes to housing. Bosnia and Herzegovina still haven't gotten to the wage level they were at before the war, so if you come into that country to put down roots with $2,000 a month to spend, they will be very happy to see you indeed. This is a great country for hiking, rafting and mountain biking, if you've still got the mobility for outdoor adventures. Otherwise, the food and the beer are good and cheap.
Cheap Retirement in Bulgaria
If you're coming from Europe, Bulgaria may be the cheapest place to retire in the world on a budget for you. If you're going to go back and forth a bit, the proximity and cheap flights add to the appeal.
I have a strong feeling I'll be spending months on end here at some point in my golden years. It won't be in the winter though unless I come here to ski. This is not a place you go for year-round sun and warmth. There are beaches on the Black Sea coast though and it's crazy cheap to buy a house here—as in less than a used Toyota—if you're handy or are just enticed by a great bargain.
In the warm months, the country is filled with forests to explore and you can drink wine and beer for very little money. This is probably the cheapest place to retire in Europe overall.
Cambodia for Retirement

Cambodia used to be a cheap and easy place to retire when it came to long-term living. Alas, the easy one-year business visas you could get by just paying a shade over $200 are gone for now, so you'll probably have to venture outside the country every three months or so unless you get some kind of a job and a work permit. Eventually, there may be an official retirement program, but what you have now is a 6-month or 12-month "ER Visa Extension" for retirees. You must be 55 or older and there are some reports of having to show "proof of retirement," which seems to mean you would need to be old enough to get a pension or social security. It's a shifting landscape in Cambodia.
There are plenty of retirees at the beaches and in the capital, but you have to sift through the sexpats to find a clean community for couples or single women. The good news is, Cambodia is one of the cheapest countries in the world for travel or living. Here's a rundown on living costs.
Thailand Retirement is Easy

While Thailand is a pain in the rear to live in without a work permit for most ages, it's a breeze for retirees if you have some savings. You basically have to buy property or put money in a Thai bank account (800,000 baht, which equates to US$24K to $28K depending on exchange rates) for at least one year, but then you get a retirement visa that allows you to renew indefinitely. The age requirement is 50 or older. You just have to check in with immigration now and then, but it's an in and out visit. You can also qualify by showing a high enough monthly income, around $3K last time I checked, which can be coming from a pension or a business.
Foreigners can't own land in Thailand, but you can buy a condo, in some spots as low as $25K.
Here's the most thorough rundown I've seen with document lists and cost. Check out this link for interviews with expats living in Thailand.
The Philippines
I'm always a bit hesitant to put the Philippines in these lists of the cheapest places to retire around the world because, like Cambodia and Thailand, it appeals more to older single men than couples or single women. Plus their current president may be the only world leader that's more unhinged and sexist than our own. There's no denying that the place is a bargain for retirees who come here and rent, however, plus everyone with an education speaks near-native-level English.
The smiling Filipinos are sociable and fun, plus you'll never run out of islands to explore. Again, for $2K a month in income, you can live quite comfortably. If you are 50 years or older, you just need to deposit $10K in a bank if you have a pension or $20K if you don't. This deposit covers one retiree and two dependents. You can even waive the $10K requirement if you buy a condo of $50K or more. (Foreigners can't own land here.)
Next Steps
Do your own due diligence of course and remember that if you don't like a place personally, it doesn't matter where it falls on any "best of" list. It may be one of the cheapest places to retire, but you might hate it. There's no substitute for spending real time in a place. Rent a house and see what it's really like to live abroad there in non-vacation mode.
Want to get regular updates on this subject? Subscribe to the Cheap Living Abroad Newsletter.
Or just pick up your copy of A Better Life for Half the Price – my book on living abroad for less.