Earning free flights and complimentary hotel rooms doesn't require riches or celebrity.
It also isn't all very difficult or complicated if you have a decent credit rating. It's easiest in the USA, where the whole "perks for loyalty" idea got codified originally, but if you search for travel hacking ideas where you live, you'll probably find specific local options.
If you corner some expert on earning frequent flyer miles and loyalty points for some advice though, your eyes will probably glaze over in less than a minute. "This is harder than math class," you might tell a friend soon after. "Too complicated for me."
The whole airline miles and hotel points game can seem more complicated than the table rules at a casino. Those who play it to really win at every session are super serious and strategic about it. They are like the card counters. They try to find every winning angle because they know the house usually has the edge. The rules are complicated and the cash-ins difficult because the owners of the game—the airlines and hotel chains—want it to be difficult. If they can get only 33% of participants to actually cash in those miles instead of, say, 38%, then that can potentially be a billion dollars more revenue over the course of the year.
Maybe those miles or points eventually expired (now worthless) or were written off at pennies in value for the programs on the company balance sheet. Either way, the house won.
There's a way to do pretty well at travel hacking without spending lots of time on it though: just play basic strategy.
If you have played blackjack, the analogy will make a lot of sense. There's a basic guide to blackjack that's small enough to fit on one playing card. There's a certain way to play every hand based on the cards you get. You won't always win, but the odds are best on a certain action. On a 10 and a 9, you always stay because you'll probably win. If the dealer has a 10 and a 6, you stay no matter what you have in your hand. With a 5 and a 6, you will usually double, if not at least take a hit. Follow the basic strategy and you've got good odds on coming out ahead over the course of a few hours, or at the very worst, just being down a small percentage.
When it comes to travel hacking, there is also a basic strategy. If you can just remember the following key moves, you'll be on the fast track to free flights, free hotel rooms, and even free rental cars for your next vacation. After all, "I wish I could travel more" is a lame thing to say.
Get an Airline Credit Card (or Two)
It's better to spend than to fly when it comes to free flights.
As counter-intuitive as it sounds, flying a lot is a terrible way to earn frequent flyer miles. Once upon a time you earned real "miles" (or kilometers) for your flight based on how far you went. While some foreign airlines still follow that logical measure, only Alaska Airlines still does in the USA or Canada. The rest operate on a point system based on revenue. In other words, if you pay the big bucks to fly at the last minute in business class, you will earn a lot no matter how far you fly. If you go from NYC to Singapore after snagging a great flight deal, however, you will be disappointed. I recently earned less than 1,000 "miles" after flying all the way from Los Cabos to Florida. One flight from Europe to the USA on one of the big 3 legacy airlines earned me just 1, 280. It's not any better with their partners.
If you sign up for the United Airlines Chase card though, you get a fat 40,000 miles (or more sometimes) after you spend 2,000 in the first three months. So you've got enough for a free flight to Mexico or Canada just for getting the card and using it. You typically earn at least one mile per dollar after that, often more if you take advantage of bonus offers.Charge your basic monthly bills and gas, then pay off the bill each month. With $500 a month, you've got 6,000 miles just from paying bills.
You can get the same deal with Southwest: 40,000 points upon sign-up and spending $2K on the card. See the details here. Southwest points are easy to cash in and use on any flight, so you've got a big advantage with them for flights within the USA and to Mexico.
Granted, I have seen higher bonus offers than this and I recently got one with American that netted me 60K to sign up. These come and go often though, so you never know what's going to be out there.
Right now you can get 60,000 miles by getting the Delta American Express card and putting $3K on it within three months. After that you'll have 63,000 miles at least. You can go a loooong way on that, plus you'll usually get a free checked bag and faster boarding for stowing your carry-on.
With an airline credit card, you normally get rewarded extra miles for buying a ticket, eating at the right local restaurant (3X or 5X miles), or using their online shopping mall portal to go buy things online (2X to 10X). Then you usually get some kind of perk with it too, such as waived bag fees (easily worth the annual fee if you have to fly a legacy U.S. airline), priority boarding, and different kinds of buying or redeeming discounts, depending on the airline.
I fly a lot and don't often have my choice of airline if it's work, so I'm a bit of a freak on this category. I've got cards from Delta, United, American, and Southwest. The last one doesn't charge for bags, so they'd be my first choice normally anyway if I need to check something, but this way I know I'm set no matter what. I often check a bag if going to/from a trade show or have another reason to need to dress for multiple situations, so this way I don't have to sweat any extra charges. Unless of course it's not domestic but it's not really international on American.
I have flown so many free flights now I've lost track. I've been round-trip to Chile, Argentina, and Fiji on miles for starters. I'm headed down to Mexico free in November just from what's been earned in the past year and a half on my United Card plus a couple flights, so that's pretty sweet.
Get a Hotel Credit Card Or…
As with flights, the fastest way to get freebies is not really by traveling more and being loyal. It's all about racking up points in other ways. Thankfully the big hotel chains make it easy.
In many ways, a hotel-branded credit card can be more valuable than an airline card. After all, nearly everyone books more hotel nights than they do airline flights. So it's easier to earn points and easier to cash them in. If you can only get one travel credit card right now, I'd recommend a hotel one.
My specific first choice would be the IHG Rewards Club Premier card from Chase. I've had an IHG Mastercard for years now and I'll honestly say it's the only one where I'm actually happy to pay the annual fee. That's because on each anniversary, when you pay the annual fee you get a reward night at almost any of their properties. There's a points limit, but in the past two years I've managed to cash my free night in for hotels that were going for $320 and $220 per night in Washington, D.C. at The Willard Hotel right behind The White House and at the Intercontinental in Prague. I earned my fee back several times over just from that.
Besides that, you're buying your way into Platinum Status with this card, which means you get a space-available room upgrade, a bonus amenity at check-in, and higher points earnings—including in their dining program. It's almost impossible not to earn your fees back bigtime with this card, especially with all the promotions they're running regularly. Apply through this link and you can get 75-80,000 miles (usually) as soon as you meet the spending requirements. In my experience, that's easily enough points for four hotel nights at a Holiday Inn Express that gives you breakfast for two.
Of course you need to pay it off each month. Otherwise the math gets much worse.
If you bank the points though, you could make out very well. Instead of staying in a hovel, you could cash in some points with Hilton if you have their credit card and stay at the Boca Raton resort like you see here to the right instead. Swanky!
The other option, if you don't or can't have another credit card, is to use a loyalty program that goes around the regular loyalty programs. The best-known one is probably at Hotels.com, where if you stay 10 nights through them, you get an 11th night free based on the spend average.
Get a Credit Card That Plays Well With Others
If you don't like the idea of being tied to a certain brand or you just want to keep your options open, a card that offers transfers to different programs can be appealing. With these cards, you bank points that you can transfer out to those hotel and airline programs as needed, when you're ready to take a vacation or you need to top off an existing point balance.
The best-known program is from American Express, their Membership Rewards program. It's not the powerhouse it used to be since North American airlines are limited to Delta, Aeromexico, JetBlue, Virgin America, and Air Canada. Their hotel program transfers have gotten better lately though since they added Marriott—now the world's largest hotel chain with 30+ brands. They also allow transfers to Hilton and Choice Hotels. Check the sign-up bonus here.
The more favored cards among frequent travelers lately have been connected with Chase Ultimate Rewards, primarily the Chase Sapphire Preferred or Reserve. With this program you can transfer points to United and Southwest. Hyatt, IHG, and Marriott are all transfer partners for their points.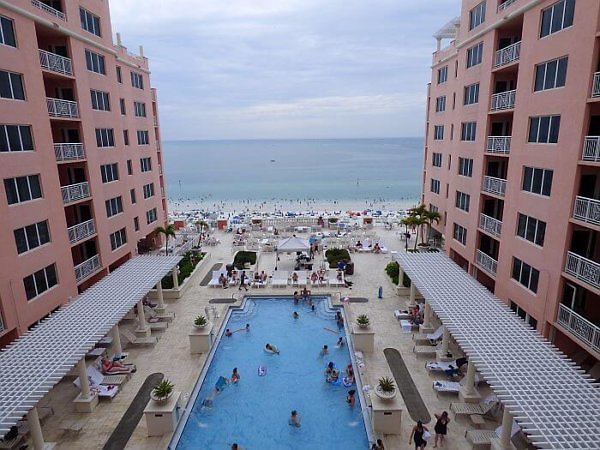 As with the branded credit cards, these carry an annual fee that can outweigh the benefits, so if you're not traveling much it may be best to let them go after a year or two. After a while, loyalty might not pay. Plus don't forget that you can buy your way into lounge access in most airports with Priority Pass.
This post has been about travel credit cards because as you may have figured out by now, that's the basic strategy. Spend wisely and double-dip or triple-dip when possible. Make sure every time you spend a dollar on a credit card, you are getting some kind of tangible benefit from it. Sometimes you can get a huge benefit. I just paid my kid's college tuition on a credit card for years. That's more points than I'd like anyone to know, but it was a bill I had to pay regardless, so I just hit the jackpot!
If you have bed credit though or Dave Ramsey has convinced you that credit card spending is evil because you can't be trusted to manage your money, then just grab the cheapest deal every time and that's your strategy. Just understand that you are potentially leaving a significant sum on the table for someone else to pick up while you play with cash in envelopes.
Disclosure: I encourage you to do your homework independently. I can get some bonus mileage or a commission for the referral for some of these links as an existing customer if you follow my lead, but the terms should be the same as you could find independently on your own.