What are the costs to live in Portugal? Lower than most of the rest of Western Europe, actually, with a high quality of life. I've sung the praises of traveling for cheap in this European country before. But what is the cost of living in Portugal as an expat? Here are some figures from the people I interviewed for A Better Life for Half the Price first posted in 2014 (thus the old comments), with the latest updates being from current expats in May of 2020 then some price/news updates from late 2022.
When Susan Korthase and her husband were looking to move abroad from Milwaukee, Wisconsin, they had already lived abroad and moved 17 times. They started diving into the options and considered all the usual "retire abroad" suspects. They decided to go traveling around and check out different options, but they started in Europe, with plans to begin on the Atlantic coast and make their way east.
"The first place we started with was Portugal, but we went to the Algarve region and really disliked it quite a bit. We went to Lisbon, and that was better, but at the very end of our two-week trip we got on a train and went to Cascais and said, "Wow, this is it!" We had planned to move on and check out other places, but we never did. We just stayed. We rented out our condo back home and eventually took a trip back to get new visas, but we have been here since January of 2011."
Unless you're loaded, it's hard to imagine moving to Western Europe unless you're working for a big company that's posting you there on a job transfer. To live and work in Milan, Paris, or London is going to require a very high salary. Most European countries in this part of the map are as expensive or more so than the USA or Canada.
Portugal is the odd man out though. Even before the economic debt crisis that started in 2009, it was a country that was drastically less expensive to travel in than its other euro-using counterparts. After the crisis hit, prices flatlined for the next seven years for anything not imported. Plus there's plenty to see and do. Here are some of the best places to visit in Portugal.
Traveling around to find your own place in the sun, you'll find lots of lodging options in this warm coastal country: boutique hotels, Vrbo rentals, castle hotels, or timeshare. Once you're settled in, you've got gourmet restaurants, bars, nightclubs, spas, and beautiful beaches where you can drink your bargain-priced wine from up the road. The cost of living in Portugal is starting to tick up a little each year but the prices in Portugal are still much lower than its neighbors in Western Europe.
Portugal Living Costs for Rental Housing and Utilities
Be advised that the situation in Portugal has changed quite a bit in the 2020s as the country emerged from a long economic slump and location-independent workers started moving to Portugal by the hundreds. There's been a bit of a backlash in the city center of Lisbon as free-spending foreigners—especially American expats—have driven up rent prices in prime districts in 2022, including more than a few transplanted tech workers from California. The dollar's strength against the euro has only made the place more affordable for foreigners as locals deal with high inflation that erodes their wages.
Portugal's economy got out of its long negative growth phase in 2016, when prices were much lower for housing, and it's certainly no secret now among those looking to move abroad. It's still a buyer's market for real estate in most areas outside the two biggest cities and the Algarve though. It's still a renter's market for apartments—at least outside the university towns and the capital. Many Portuguese people will tell you that €750/$900 is a pretty common amount for locals to live on, even for those who live in Lisbon. Sure, several family members will generally pool resources in one home, but still, if you move here as a couple that can bring in $3,000 a month—roughly half the median income in the USA—you're going to be considered very well-off by local standards.
Lisbon shows up in most articles about attractive big cities to live in now though, with more and more foreigners moving to Portugal. This is driving up the cost of living in some coastal areas, says Kevin Raub. "We pay 672 euros per month rent for a nice two-bedroom apartment 500m from the beach in Parede, halfway along the coastal route between Lisbon and Cascais. We have both sea and river views from our terrace. We beat the expat rush and consider our rent a steal at this point—it could easily be €1,000. As for utilities, for us they are not bad at all. I'd say gas ranges from €15-25. Electricity from €25-45. Internet/mobile/cable TV combo for two is around €120."
However, prices for mid- to long-term rental accommodation in Lisbon differ from property to property and it is advisable that you discuss each of the expenses with the landlord for budgeting purposes.
Julie Dawn Fox had been teaching English as a second language for 12 years, mostly for the British Council. After living in Spain, Tanzania, and Venezuela, she was getting tired of the transient lifestyle and wanted to settle down somewhere in Europe. "I missed the boat on buying a house in the UK; had an opportunity when I was younger but passed on it to go traveling instead," she says. "While I was gone, prices skyrocketed and there was no way I could afford it.
I looked at Portugal and the prices were much more affordable. I knew I could buy a house there on my own. I got a job teaching, but then I met my husband (also English) there. We only pay a couple hundred euros a month for his place. The drawback of that is we need two cars. We're about 35 kilometers from Coimbra city where we work. We spend €200-250 a month on petrol. It's usually more than our mortgage"
Julie and her husband regularly put €1,200 a month (around $1,620) from their earnings into a joint account and that covers all their expenses for a nice life in Portugal. He still teaches, she runs an online travel business and blog. "If you aren't extravagant, you can live well on a decent wage. Occasionally there's enough left over for eating out and a bit of travel. We could probably could do it on €1,000 a month if we had to." They are living in a modest three-bedroom house, but the low mortgage cost definitely helps. "This house would cost a fortune in the UK," she estimates. "We wouldn't be able to afford it."
While prices have gone up in the cities of Portugal since I published the first edition of A Better Life for Half the Price, they're still quite reasonable in the smaller towns and rural areas. "If you wanted to rent a 3-bedroom house like ours long term, in rural Portugal, you'd probably be paying around €300-€400 per month, depending on facilities, says Julie."
Gail Aguiar has plenty of places to compare with her new home in northern Portugal. She was born in the Philippines but moved as a toddler with her family to Canada. "I grew up in several regions of Canada, where she spent time in Saskatchewan, Winnipeg, Vancouver, Toronto, and Banff. In between there was time in Australia, the UK, and the semi-rural northeastern U.S. This is it, though," she says. "I have no plans to move anywhere else unless my Portuguese husband suddenly decides he wants to try expat life for himself, in which case I would join him."
Gail lives about 10 miles from the center of Porto and while her husband already owned a place, she says rental for a two-bedroom apartment like she's in starts at around 400 euros per month ($500). In the center of Porto prices would be similar, but the apartment might be older and smaller.
James Cave from travel site The Portugalist says the popular areas are definitely seeing an uptick. "Lisbon is currently experiencing a tourism boom, and this has had a very negative effect on the property market. One-bedroom apartment rental prices start from around €650 per month, but average closer to the €1,000 mark.
Still though, if you're willing to look beyond the capital you can find plenty of deals. Multiply the Porto nightly rates times 30 and that gives you a worst-case scenario for rent. (Easily under €900 for something nice in a prime area, before long-term discounts.)
It's cheaper to rent in the Algarve region as an expat, although it can be difficult to start a long-term rental during the summer months. One-bedroom apartment rental prices start from around €200, and it's possible to find a nice 1-bedroom or even 2-bedroom apartment for between €300 and €500 per month. These prices are typically for an annual contract, although it's normally very easy to find affordable winter rentals as so many vacation rentals are left empty.
"Outside of Lisbon, Porto, and the Algarve, the prices can be even more affordable," James adds.
Jonathan Look lived in Asia for years before doing a 30-day house hunting trip through Portugal to find the ideal spot. "We rent a big, modern, 4-bedroom, 3-bath house, with a swimming pool for €1,000/month. The house overlooks the Atlantic Ocean in an area known as the Silver Coast, about an hour from Lisbon. Our cable TV, Fiber Internet, and phone package cost about €35/month. Service for our Smartphones €17/month with 3Gb data and more texts and phone minutes than we ever use.
I would say that I would have to spend at least a third more than I spend in Portugal to live a comparable life back in "Middle America" United States. Living directly on the coast, as we do here, would be substantially more than that, maybe double or triple."
Buying Real Estate in Portugal
Buying property in Portugal is very reasonable by European standards throughout the country once you get beyond Lisbon. "In Coimbra, for a reasonable apartment, you would pay 150,000 to 200,000 euros for a nice two- or three-bedroom place. In rural areas, it's easy to find a place that size for 100,000 euros or less," says Julie. "There are lots of repossessions and bank sales going on right now. Banks sometimes offer 100 percent mortgages on these so you don't need a big down payment, but restrictions are rather strict. When I was looking into it, they wanted an additional guarantor for the mortgage. They also wanted us to buy life insurance that would cover the amount in case something happened to us."
Alicia and her husband paid cash for their home from a sale in England and had enough left over for a fixer-upper project on top. They live near the Silver Coast in Central Portugal, half an hour from the ocean and an hour from Lisbon and the airport. "We have a pool and an olive grove, and gorgeous views. We also bought an incredibly cheap village house in Castelo Branco which is a stunning area," she says. "We get to experience real village life and the neighbors are very friendly. We are renovating the house and it's slow going as we don't live there now but we plan to rent it out for holidays.
Portugal property prices are incredibly low," she adds. "For the price of a tiny terrace or flat in, for example, The Midlands area of the UK you can get a lovely three-bedroom house with a garden near the coast or a two-bedroom flat a stop or two away from the center of Lisbon. We viewed a three-bedroom flat with a view of the sea for €35,000 just a ten-minute drive away from the city of Lisbon and only a 5-minute walk to the metro.
They don't have rent or a mortgage since they own the house outright, but Alicia says, "You can get something decent from about €350 a month in Central Portugal and on the Silver Coast." For their five-bedroom house near Lisbon they pay €890 per annum in property taxes. For the two-bedroom house in the countryside it's only €100.
Portugal living costs are rising as the economy recovers and the country gets more popular, but there are still plenty of low Portuguese costs of living deals when you get beyond the obvious. See this story I did on Natalie Sisson's purchase of a 3-bedroom house in a town near the ocean for €107,500. She has her choice of several places to go surfing when she's done working for the day on her laptop. In general, the cheapest places for living in Portugal as an expat are where you don't see hundreds of other foreigners. In rural villages you can buy plots of land for the price of a car.
Foreigners can own real estate outright in Portugal, but closing costs can be high: figure on 7-8 percent.
Author Alicia Sunday grew up in the Leicestershire countryside in England, moved to London for fifteen years, then to Cambridgeshire for twelve years. "We were attracted to the warmer weather in Portugal and being able to lose the mortgage and buy something with the equity from the house yet have more space and land," she says. "We also liked the fact we could still afford to be less than an hour away from a fabulous capital city. Since coming here we have also discovered that expats are being encouraged here by lower taxes via the non-habitual residency scheme.
Good Infrastructure, Drinkable Water in Europe
This being Western Europe, the costs to live in Portugal are a great value when you consider that the infrastructure is good as well. "You can usually get broadband or Wi-Fi anywhere so if you can work on the internet then Portugal is a great place to be," says Alicia. "You can realistically 'live the dream' here, be working on your laptop under a palm tree and then a quick dip in the pool in a property that can cost a lot less than 100,000 euros."
You can drink the water, crime is low, and the infrastructure is very good, so most expats say they enjoy a high quality of life in this country. The World Economic Forum ranks countries by how developed its infrastructure is and Portugal comes in at a very high #14, easing out Japan at #15 and just behind Canada at #13. (The UK, USA, and Australia aren't in the top-20.) Some expats who have traveled all over consider this one of the best value places to live in the world.
This is a good country for families, with a safe climate and good schooling options, at least in the cities. "The main reason why we decided I would move to Portugal was because we want to raise children here," says Gail. "Portugal is much more child-friendly than Canada."
For those who want their kids to learn a new language, there are plenty of good schools to choose from in any city. The larger ones have international schools that may be in English, but just realize the tuition for those private schools could cost more than your monthly rent. It's a good idea to shop around carefully and speak to other parents before making a decision.
Learning Portuguese so you can have conversations with more people in Portugal should be a goal if you want to move here long-term, especially if you're headed to a smaller town or village. In the big cities and the southern coastal areas, however, a lot of educated people and tourism workers speak English. If you can read Spanish, that will get you halfway there in figuring out the menu items in a restaurant.
Transportation Costs for Living in Portugal
The cost of getting around in Portugal has a lot to do with whether you're driving a car on the highways or not.
Gail says in Porto a monthly public transit pass for their (outer) zone is €36, with individual trips as needed into the city being €1.50 each. One subway, bus, or tram ride in Lisbon ranges from €1.40 to €2.85, but an all-day unlimited pass is €6 and a whole month is the same as in Porto: €36.
A taxi in the capital for two people is officially €2.25 to start, then €1.60 per km. This can vary a lot across the country though. When I was in Evora it was €3.25 to go two blocks, but only €0.80 per km after that.
"Public transport in Portugal is very affordable, James says. "In Lisbon, a journey on the bus, train, tram, or ferry ticket in Lisbon costs €1.40 (using the rechargeable Viva Viagem card). Cross-country train travel is also very affordable, and there are generous discounts for booking in advance. A single train ticket from Lisbon to Faro in the Algarve costs as little as €11, while a single ticket from Vila Real de San Antonio to Valenca (a 715km journey) costs as little as €38.10.
Frequency of services can be a problem in some rural parts of the country, such as the rural Algarve, and a lot more people drive here. Fuel is expensive in Portugal, and many people living near the border fill up in Spain when they can. Currently, unleaded costs €1.64 and diesel costs €1.44 per liter."
For buses, the 1.5-hour bus ride from Lisbon to Evora is €12.50 one-way. A 2.5-hour bus ride (Lisbon-Western Algarve towns for example) will run around €20 one-way, while the three-hour one between the capital and Porto is €24 to €42 depending on how luxurious it is.
What can really kill your budget in a hurry here though are the tolls on the expressways. "The highway tolls can really have a big impact on the cost of your trip," says Julie. "Below Lisbon to Algarve, there's a short stretch of road that's 20 euros, for example. But it saves loads of time, so people pay it if they can afford it. The good thing is, the motorways are pretty empty when you're on them because of the high cost."
"Motorway tolls are a definite minus," agrees Alicia. "They are far too expensive and thus not well used."
You need to check the routes you don't know in advance because you don't stop at a booth and pay: you get charged automatically via a sticker on your windshield. You could return from a jaunt around the country to find a hefty bill on your account.
Health Care in Portugal
The cost of living in Lisbon and other parts of the country is a great value when it comes to your health. The World Health Organization ranks the effectiveness of healthcare in Portugal at number 12 in the world, well ahead of the United States, England, and Canada. Portugal also has the 10th-highest life expectancy for women in the world, at 84. Pregnant women get 120 days of paid leave at full salary and you won't get stuck with a hefty bill if an ambulance picks you up at the scene of an accident.
Julie and her husband both have health care through her employer, but says if you're a resident on the national health scheme, you pay €5 to see the doctor and €10 for emergency care. You pay out of pocket for lab tests and x-rays, but then you can charge them back to insurance and get reimbursed 60 to 80 percent.
In general terms, you will be treated like a local in terms of the healthcare system, which makes a big difference if you're an American comparing what it costs to live in Portugal. Some services are free, while others require a token payment. Dental costs are mostly covered by taxes, plus children, pregnant women and pensioners have the right to receive dental care for free.
To choose your own doctor or hospital outside the national health care system, various insurance schemes are available at a reasonable cost. Is Lisbon the care is excellent and if you ask around you'll easily be able to find an English-speaking doctor. This also applies to tourist zones like the Algarve and larger cities such as Porto. In smaller towns you may just have a local clinic, which is fine for basic problems, but then you'll likely want to travel to a larger city for surgery or serious tests.
Residency Visas to Live in Portugal
If you want to move to Portugal and get permanent residency, the ease of doing so depends a lot on what kind of passport you have. "For EU residents, the visa situation is quite straightforward," says Julie. "The most important thing is to be able to prove income, to show that you can support yourself. You need to have ample documentation to show them. Assuming that's in order, you go to the foreigners service desk and soon you'll have a residency permit for five years, which you can then renew."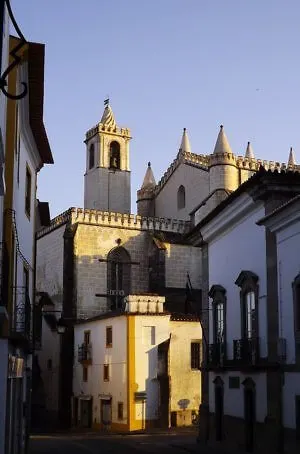 For those without a local spouse or EU citizenship, living in Portugal can be much tougher. "Almost all the articles you read about moving to Portugal talk about Brits or other Europeans," says Susan Korthase. She and her husband spent around $400 in fees to get their residency visa, then another $3,600 for attorney fees. Each time they renew, they have to do it all again, though this last time they got two years instead of one. "There are a set of steps, with very explicit requirements," she says. "Then you have to overcome the language barrier, which is where the attorney comes in. You quickly forget how painful it was when it's done, but it was. Start to finish first time was about six months. If we had tried to do it without an attorney it would have taken longer and they treat you differently.
You have to accept that bureaucracy will be a lot more complicated than you're probably used to and people in the offices will be asking for things they don't really need." Next year they'll be at the five-year mark though and can then apply for a five-year residency permit. At that point the big renewal bill they face each year from the attorney will go away.
For new arrivals that want to become a Portugal expat, it turns out the prevailing assumption that you can only get a three-month visa is not true. Susan and her husband applied for six months at the embassy in Washington, D.C. before they left and after showing the means to support themselves, it was granted easily. In theory anyway, you could return to the USA for a bit and then do it again if you still didn't have residency sorted out.
The situation improved in 2021 when Portugal introduced a temporary digital nomad visa that independent workers and online business owners can apply for. This will let you stay in the country for a year (and possibly renew it for another) if you can show a history of steady income, currently an amount that's less than $1,000 per month.
This is a multiple-entry visa that you can use to come and go, so unlike some of the more formal options, with this one you can use Portugal as a base and still travel elsewhere now and then. It is especially popular with digital nomads who have set up a base on the island of Madeira–a Portuguese territory out in the Atlantic, west of Morocco.
Susan writes about living in Portugal for ExpatExchange.com and also does consulting for people considering a move to her adopted country. "I've been able to help a few dozen people who are considering Portugal but can't find a path through the confusing, capacious, and contradictory information about the process, costs, resources, and difficulties. Some of them cross Portugal off the list, opting for a Costa Rica or Belize. But for those of us who seek a first-world, high-culture experience, Portugal is among the most accessible."
To retire in Portugal is a dream of many and it's a bit easier to do that than to move there as a digital nomad. If you're loaded you can basically buy your way in by investing in the country, through the Golden Visa Scheme. (Check the current status of this–in 2022 new applications were suspended and there's no word on when they will open up again.)
For EU residents, retiring in Portugal mainly involves figuring out tax filing requirements. Portugal is part of the European Union. It's also part of the Schengen Zone, so you can't stay here (in combo with the rest of the zone's countries) for more than three months out of every six. British citizens should carefully check the current rules because, well, Brexit.
For American retirement in Portugal, or from most other countries, you'll generally need to live there five years as a temporary resident before gaining permanent status. There's no fast track for retirees like you see so often in Latin America or even Thailand.
Portuguese Wine and a Life Lived Well
The Portugal cost of living can feel like even more of a bargain if you like to drink wine regularly. Drinking good local wine in Portugal is not something you do for a special occasion. Prices are low across the board from the vineyards dotted around the country. This is one of the best values in the country when looking at all the costs when considering a move to Portugal.
Kevin Raub enjoys not having to think about whether or not to order his vinho with dinner in Portugal. "Wine is super cheap in Portugal. We don't even usually ask the price. A great bottle is 10-20 at any place besides a Michelin-starred restaurant!"
"Our weekly shop tends to be around €120, including wine and beer," says Julie, "and that's always more than we need. It pays to keep full cupboards when you live in the sticks as we do. We could cut back if necessary."
"Wine is very affordable, and a pleasant bottle of wine typically costs between €3-€8 in the supermarket. There are wines above and below that price, but that's the average," says James. Plus it's an expected part of your meal, even with a set menu. "A lunch menu in a Portuguese tasca can cost as little as €5-6, particularly in non-touristy parts of the country, but on average is somewhere around €10. This typically includes the couvert (bread, butter, sardine paste), a main meal, wine, and either coffee or dessert."
"Believe it or not, a nice bottle of Portuguese wine can be had for as little as €2," adds Jonathan Look.
If you chill out by other means, Portugal has a clear "live and let live" stance on soft drugs. Holland may get all the attention, but Portugal quietly dropped penalties for purchase and possession of any drug and has stuck with it. Despite the conservatives' fears, crime hasn't gone up and cities haven't turned squalid. What's defined as enough for "personal use?" That would be a 10-day supply.
If you want to cut your costs while living in a liberal country with real democracy and no harsh winters, here's your spot. You get warm weather, sunny days, and plenty of fresh fish, fruit, vegetables, cheese, and olives. In other words, a nice everyday life on a regular basis, with a slow pace of life if you want it. There are winter months here too, sure, but they're much milder than in the rest of Europe. There's a long Spanish border too, so you can drive or get there by train or bus for other food and fun options.
Lisbon is a big international airport, of course, so you're certainly not cut off from the rest of the world unless you're on Madeira or the Azores. You can get from mainland Portugal to almost anywhere in the rest of the world and there are loads of budget flights to other spots in Europe.
Pros and Cons for Foreigners Moving to Portugal
While the pros and cons of living in Portugal exist just as in any other country, there are fewer cons here. The downsides that come up the most are highway toll charges, a somewhat difficult language that's only useful here and in Brazil, and a rather limited selection of cuisines from other countries, especially Asian ones.
These are mostly minor compared to the upsides though. It may not top the list of the cheapest places to live in the world, but in terms of value for money, it's at or near the top in Europe for overall cost of living value.
Alicia sums it all up like this: "The health care is good. Foreign investment is going into the area. School fees are reasonable. People are generally friendly and helpful. The scenery is stunning and there is so much beautiful coastline it's easy to live near the sea and have spectacular views. To know that within half an hour of where we live is the opportunity to go surfing, swimming, sailing, etc. is just wonderful."
Jonathan says, "We love living here because it feels very genuine. The Portuguese tend to focus on relationships and living a good life rather than having a lot of money, and that is how we prefer to live as well. Since Sarah and I are both passionate travelers, we like to base ourselves in different areas of the world and explore. We love the food and the culture as well as the cultural and outdoor activities."
Yes, in recent years the costs have gone up and this is no longer some off-the-radar spot: it's a popular destination. Overall though, the living costs in Portugal are not as low as in the former Iron Curtain countries or some of the ones in the Balkans, but for a Western Europe experience without the high prices, this is the best destination.
This article on the cost of living in Portugal includes excerpts from A Better Life for Half the Price. For more in-depth information on this European country and others around the world where you can drastically cut your living expenses, get a copy of the book or sign up for an insiders membership program.
Pin it!