Are you getting something back every time you book a flight, a hotel, a rental car, or a local tour? If not—by at least one method—then you're leaving money on the table when you travel. You're giving up the opportunity to earn money back from your travels that you can use for future trips.
No, I'm not talking about some mysterious cyber currency that only grad students acing calculus can understand. I'm talking about recognized currencies such as points, miles, and cold hard cash.
It's not hard to find advice on earning hotel points and airline miles, but it's getting harder to earn real airline "miles" from flying anymore, especially on the large U.S. legacy airlines. On a recent trip to Los Cabos and back from Florida, I earned a measly 1,500 "miles" when flying Delta there (nearly six hours in the air) and United back. They might as well call them the Skycents and Pennies Plus programs. You really have to bank points on a credit card to earn a substantial amount.
What if you could credit card points with every purchase though, then double-dip by getting a cash rebate on top?
Earning Cash Back From Every Travel Booking
With credit cards, the choice is usually either/or: your credit card gives you some kind of points or it gives you cash back. You can seldom earn from two sources when booking travel, especially since holdout Hilton stopped letting you double dip when you checked in with them. They and others award you bonus miles through their own branded cards to keep you from using someone else's card instead.
There is a way though to get paid back twice, or maybe even three times. If you book your hotel or other services through Ebates (now oddly renamed Rakutan Travel), you will earn cash back on every purchase, no matter which credit card you use. This service is part of Rakuten, which is massive in Japan and owns several worldwide e-commerce companies, including Kobo. (The U.S. Ebates office is in San Francisco.)
If you have ever used the shopping portal of your favorite airline or hotel chain loyalty program, you will recognize the interface: lots of name brand companies offering you something back as a rebate on your purchase.
Instead of loyalty points that you may or not be able to cash in anytime soon, however, you get real money back.
You can book through Expedia or Priceline as you normally would and get up to 5% back–or more on special promotion days. That could mean $50 on a $1,000 booking. Or earn even more from CitySightseeing New York (7.5%), Living Social (12%), or Airport Parking Reservations (15%). Most of the rebates admittedly aren't that generous, however. Intrepid tour company or Emirates Airlines will only get you 1%, so a whoop-tee-do $10 on a $1,000 plane ticket, but hey—that's $10 you weren't getting before.
How Ebates Rebates Work
If you have never used Ebates (Rakutan Travel) before, don't ignore that pop-up when you first land on their site. Go there and get $10 back just for signing up. If you're not sure when you're booking travel next and don't want to wait for the payoff, you can even get a $10 Walmart gift card instead and buy yourself something useful as soon as it arrives.
Then after you are registered, every time you log in and book travel through their portal, you will get a pop-up confirmation that you're earning cash back and will then proceed to the site you want to visit, just as you would have directly on your own. After you make a booking, you get an e-mail confirming rebate credit in your account. As the company explains it from there, "Then, every three months, we send you the Cash Back you've earned, in a Big Fat Check or via PayPal."
Again, if you've used an airline mileage program portal, you've seen how this works. Except instead of earning miles or hotel points that aren't worth anything until they're in the tens of thousands, you earn money you can spend anywhere. And if you booked with a credit card that earns you some kind of miles or points, you've scored twice. For doing what you were going to do anyway.
Special Strategies to Earn Money Back on Your Travels
Naturally, you want to maximize your earnings when possible. You hear points and miles bloggers use ink cartridges and florists a lot as examples because the mileage malls make bigger payouts on those than say, a tech toys vendor. The same is true at this site, where some companies pay a much higher percentage than others. It may be worth altering your rental car company choice if the prices are the same, or choosing a different hotel chain. You may want to pick one of the specific hotels listed, like Atlantis in the Bahamas or Paris Las Vegas.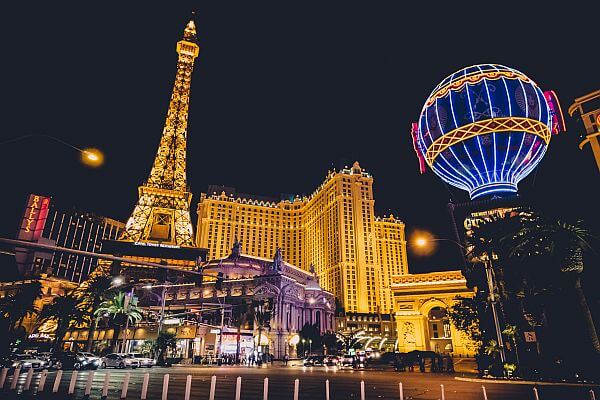 There are specific promotions running at different times though to provide more incentive, so check the Hot Deals section. Also note that they connect to many retail stores where you can earn a hefty 15% back while enhancing your wardrobe. For travel apparel that includes ExOfficio, Marmot, and Moosejaw—including on clearance items!
They also run a Travel Thursdays promotion where you can get 10% back on some specific hotel/resort bookings.
Are There Any Downsides to This?
In economic terms, there may be some Opportunity Costs to this path if you have elite status with an airline or hotel. You won't get the upgrade you qualify for or earn bonus points in that specific ecosystem. Since most of us are not in that situation anyway, no big deal, but if you're a road warrior with BFD Diamond-crusted Platinum status, you probably need to do what's required to hang onto that status and book direct through Marriott or American Airlines.
For many of these services though, that's not even an option. There's no "elite status" for Viator day tours, American Tourister Luggage, Condor Travel Tours, Ritz Camera purchases, or Seven Corners Insurance. Most of us don't use the same rental car company enough to get anything out of racking up points there, so you might as well get 1.5 to 4% back instead. If you frequently fly on different airlines and have trouble getting enough points for a free flight, take the cash instead.
For more information, see the Ebates site and get $10 to start just for signing up.
As with many other companies you see in the banner ads of this travel blog, Ebates is an advertising partner. I'm writing about them because this is a great service, however, and will be using them a lot in the future. As always, all opinions are my own.