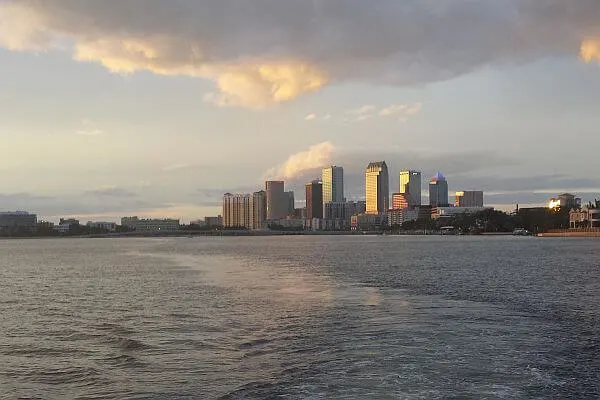 It's no secret that most American cities were built for the age of cars and autos have taken precedence in urban planning since WWII. Florida's population also exploded in the age of air conditioning, which means there isn't much of an urban core in metro areas like Tampa Bay. Add to that a Republican state legislature that thinks public transport is for minority losers and you've got an often difficult job in getting from A to B without your own car in Florida cities.
It's not all gloom and doom though: you can get around Tampa Bay without a car in many areas if you try. This is true for St. Petersburg, St. Pete Beach, Clearwater, and urban Tampa itself. If you've got a bike, options are even better. If you're in the area during the winter, there may be a ferry moving back and forth between downtown Tampa and downtown St. Pete even.
Here's how to get around without renting a car in Tampa Bay.
Downtown Tampa Without a Car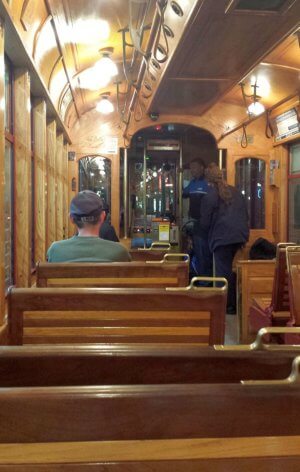 Options keep getting better all the time in downtown Tampa and when I've lived there I have been able to go a week or two without getting in my car if I'm not carting my daughter somewhere. That's because it's one of the most walkable cities you could ask for and I can ride for a long way on my bike without having to deal much with cars. This is partly thanks to the 2.2-mile Riverwalk that extends from near the cruise ship dock past the Lightning hockey arena up to the Waterworks area. It goes by the convention center, a few parks, the fine arts museum, and the children's museum. It's also near plenty of hotels, bars, and restaurants.
You can hop an old-time trolley car and ride from several stops downtown to Ybor City. That used to be $2.50, but depending on grant money, it's sometimes free. Ybor is where the city really first got going. It was where the migrating Cubans settled and started rolling cigars and they were joined by Italians, Spaniards, Germans, and others. There's plenty to do in Ybor and it's home to great brewpubs, a distillery, the famous Columbia Restaurant, nightclubs, and a 20-screen movie theater.
Want to get around by bike or take a ride down Bayshore on the wide sidewalk? The Coast city bike system is open to tourists for short-term rentals with a credit card and there are dozens of drop-off points.
You can also get around the downtown area on the water and watch the skyline glide by. The Pirate Water Taxi service is kind of pricey since you have to buy an all-day pass, but if you use it a lot it can be a good experience and rates go down after 6 p.m. Or if you're not in a hurry, you could cover the whole Riverwalk area and then some on a stand-up paddleboard.
Downtown Tampa also has a local bus that does a loop around the central area, as well as the Downtowner App electric shuttle service that you can call up with an app. It's free, supported by a private-public partnership. (Though your driver will appreciate a tip.) Then of course when you need to go further, like the airport, you can always call Uber, Lyft, or a taxi.
In the winter months, there's sometimes a ferry that helps you get around Tampa Bay without a car, on the bay itself. It travels twice a day between downtown Tampa (in front of the Sail Pavilion) to downtown St. Pete near the Vinoy Hotel. Why only in the winter? The same company runs a ferry up north in Maine in the summer, then travels south like the snowbirds.
Clearwater Beach Without a Car
White-sand Clearwater Beach is stunning, but it's not very big. You could easily walk from one end of it to the other in a half hour and it won't take long to get to the Clearwater Aquarium. To ease up the parking pressure, there's the Clearwater Ferry taking people from free parking in downtown Clearwater across the Intracoastal Waterway to the beach. You can see ticket prices here, which top out at $4.
There's also a Jolly Trolley, part of the same system, that runs north to Dunedin, Palm Harbor, and Tarpon Springs.
Unfortunately, there's no public transportation to either area airport from here, so you'll need to get a cab or car service for that. If you're intrepid though, you can catch a city bus from the St. Petersburg/Clearwater airport (PIE) area to downtown Clearwater. Then you could catch the ferry across the water to the hotel zone. That's going to take you a couple hours, but it's cheap.
Between Clearwater and Saint Pete Beach Without a Car
I'm kind of surprised this bus service even exists, considering how far it is between these two points, but there's actually a Suncoast Beach Trolley that runs between Clearwater Beach and St. Pete Beach, hitting downtown Clearwater, Sand Key, then seven other beach areas before getting to the final destination. It runs twice an hour from 5:15 a.m. to 9:30 p.m., seven days a week, and longer on busy weekends. If you're only going for one ride you can get a ticket for $2.25, but if you have to connect to another trolley it's best to get the $5 GO Card or the $10 3-day pass.
Seniors and kids under 18 pay half price on this and the options below. See more at the PSTA website. Speaking of the PSTA, they're getting commendably greener as time goes on. In early 2021 they made this announcement: "PSTA now has a total of six electric buses that are battery powered, produce no emissions, and each one saves 135 tons of carbon emissions every year versus its diesel counterpart. The agency also has 88 hybrid buses."
Last, if you're feeling fit and energetic, there's a great greenway bike and walking trail that extends from Tarpon Springs all the way to downtown St. Pete. This more than 40-mile paved rail-to-trail system is all flat except when there's an overpass and it goes by some restaurants and yes, brewpubs. See my part 1 (Tarpon Springs to Dunedin) and part 2 (Dunedin to St. Pete) videos, then get more at the Pinellas Trail site.
No-car Saint Petersburg, Florida Area
At the end of a long peninsula, with a set of barrier islands on the Gulf Coast, St. Pete is a rather spread-out area. The beach is miles away from downtown, which faces the bay. There are plenty of reasons to be downtown though. There's a hopping restaurant, nightlife, and brewery scene, as well as the world's largest shuffleboard club. (Really! And it's fun.)
There's one huge draw here though that I wrote about before: the Salvador Dali Museum. It houses the largest collection outside Spain and is definitely worth a visit. The Tampa Bay Rays also play baseball here and there's a Chihuly Glass Works Museum—which is part of the CityPASS booklet for Tampa Bay.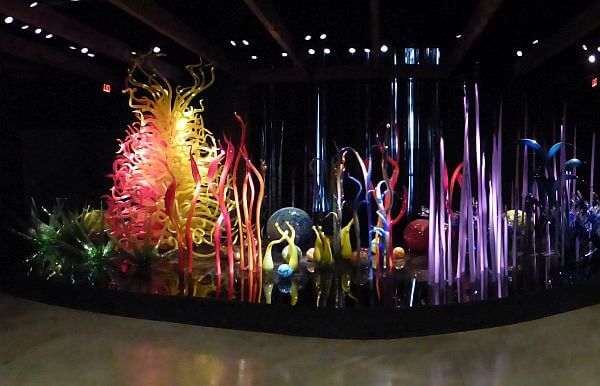 You can get from all these things—and out to the beach—on the Central Avenue Trolley. This trolley bus goes from the waterfront area near the fine arts museum down Central Avenue out to Treasure Island Beach, all the way down St. Pete Beach's main road, and turns around in the beach town of Pass-a-Grille.
In downtown St. Pete itself, the Downtown Looper trolley bus runs every 15 minutes between hotels and attractions. It's not a large area, but if it's blazing hot out or you've got limited mobility, it's a big help. On baseball game days the route extends to Tropicana Field where the Tampa Bay Rays play.
There's a local map and coupon flyer you can pick up all over St. Pete and at either airport. It has the map of routes for all of the above for the west side (Pinellas County) part of Tampa Bay.
It takes a little work, but you can get around much of Tampa Bay without a car.