Saving Money on Attractions with a City Pass or Museum Pass
If you're looking to do a whole lot of what's worth doing in a city—especially if you're traveling as a couple or a family—it can make a lot of sense to lay out one lump sum for a pass that will get you into many attractions for one price. You have to be diligent with a calculator to know for sure, but in some cases doing this can save you 50% over buying tickets individually.
These things go by many names but often have some form of "pass" in their name: Stockholm Pass, Paris Museum Pass, Oslo Pass, or Bangkok City Pass, for instance. In the USA the one you'll run across most has CityPASS as one word and is available in a dozen popular cities such as New York, Chicago, Seattle, San Francisco, and Canada's most populous city of Toronto.
I've been an affiliate of theirs for a while and they recently let me try out their Tampa one. The Tampa Bay CityPASS deal is this: pay $99 for an adult or $89 for a child and you get admission to five quality attractions and then some.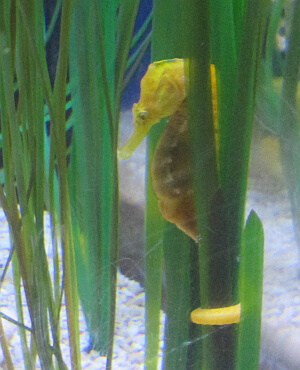 Busch Gardens Tampa Bay amusement park
The Florida Aquarium
Lowry Park Zoo
Clearwater Marine Aquarium
Museum of Science and Industry OR Chihuly Collection glass museum
I say "and then some" because for that last choice on the list, the ticket also includes an IMAX movie and a planetarium show at the MOSI option or a glass blowing demonstration at the Morean Glass Studio for the second.
Touring the Top Tampa Bay Attractions
First I made my daughter's day by saying, "I've got Busch Gardens tickets!" We met another dad and his daughter there and spent a day riding almost every roller coaster (some of them twice) and most of the other rides in the park. We saw a show, ate some park food, and had a great day.

Next up was The Florida Aquarium, where we could learn about the local ecosystems, see a recreation of a coral reef off the Florida Keys, and check out what's swimming around beyond the beaches. Here they have stingrays, sharks, sea turtles, eels, lots of colorful tropical fish, and a 300-pound grouper.
Across the bay is the Clearwater Marine Aquarium, made famous in the movie Dolphin Tale (and its sequel) and home to movie star dolphins Winter and Hope. This is more of a research center and rehabilitation center, helping with sea turtle releases, rescues, and aiding injured animals, but has plenty to see.
More land animals are on display at the Lowry Park Zoo, which is no cramped and sad affair. It sits on 56 acres well removed from downtown Tampa. It has lots of greatest hits on site though, like elephants, giraffes, giant tortoises, koala bears, and  orangutans. Local touches include Florida panthers, alligators, and manatees.
I took my wife to the last one, the amazing Chihuly Collection museum. Home to a collection of awe-inspiring glass sculptures designed by Dale Chihuly, it contains several rooms presenting different looks in dramatic lighting, with swirls of color and organic shapes. Afterward we went over to the glass-blowing center a half block away to see the craftsmen in action. There they show the process of turning a glob of melted silica into works of art.
How Much of an Attraction Whirlwind?
I liked this CityPASS because it officially gives you nine days to complete all the activities. (Unofficially you can probably get away with a longer span because the date is only on the front of the booklet, not on the individual coupons.) This is in contrast to many of them where you're forced to bounce around like a pinball for 48 or 72 hours, cramming everything in so that you can get your money's worth. Sometimes this is because there's also public transportation included on the metro, Skytrain, or tram line—which you'll probably use a lot getting from one place to the other multiple times in one day.
It's important to be honest with yourself and really assess whether 1) You want to see so many places in a short time span in the first place and 2) If you have the energy to pull it off. If not, then the pass will cause more stress than joy. To save "up to 38%" on the Bangkok Pass, for example, you'd have to go to five things that don't all sound too great, use the SIM card provided, and ride the SkyTrain a lot one day because you only get one day on it (but three on the metro.) That may not be worth it for a lot of travelers.
I got a Stockholm Pass when I spoke at the Travel Blog Exchange Conference in Europe this past summer. That pass is an excellent one because you have over 50 attractions and tours to choose from. With the U.S. dollar being so strong right now, the three-day one is only $92 and the five-day one is $119. Children are roughly half price. I used it for ferries and a couple great canal boat rides around the city, like this:
Some, like the Paris Museum Pass will allow you to jump lines, which is a huge benefit beyond just the admission price savings.
In the end, you have to do a little research, do a little calculating, and assess your own sightseeing style. And how you'd probably experience that city otherwise. Some trips are very different than others, but if it's your first time going to New York City, you were probably going to do five of the things on this CityPASS NYC list anyway. In that case, pay up front and save a few bucks. You'll need them for your overpriced hotel…