There are Better Options Than Moving to Canada
Canada's immigration site crashed around 10:30 last night as it became clearer the angry orange one had a clear path to victory in the presidential election. I'm sure the site will be struggling with inquires from U.S. citizens and others for a long time to come.
But if you're looking to move abroad, there are a lot better options where you won't freeze your butt off. You don't have to say goodbye to the sun the majority of the year. There are a couple dozen countries where your cost of living can go down by half or more.
It's also a lot easier to get residency in a country where they're actively recruiting foreigners who can support themselves than it is to get it in Canada, where they're not.
In some places you don't even need to bother if you don't want to commit. You can stay in Mexico or Peru for 180 days at a time, then turn around and do it again. In Argentina you can keep renewing your three-month visa for years with a same-day border hop. In Cambodia you can buy a one-year business visa upon arrival, with a cost that averages out to less than a dollar a day. Then renew it a year later at any travel agency.
Better Weather, Better Prices
Have you ever met anyone who moved to a colder place when they retired?
I'm sure it has happened now and then when an aging parent wanted to be closer to kids who have moved, but why would anyone do it otherwise? Most of the time people want to move somewhere warm and sunny, to a place where they don't have to shovel snow and bundle up their creaky body when they leave the house.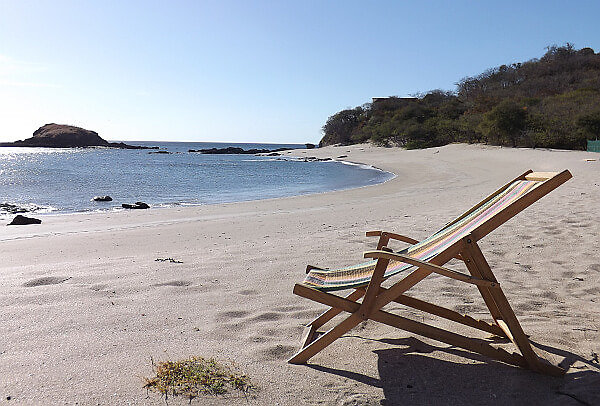 Fortunately for we Americans who are facing an election result that everyone thought was unthinkable, we've got lots of warm and inexpensive options out there around the world. If you're of retirement age, it's easy to get residency in places where younger people have a tough time—like Thailand. It's gotten a whole lot easier to live in India and Malaysia has long been open to those willing to invest in property.
Even if you're younger though, you've got lots of choices. I've gotten legal residency in Mexico for me and my family two years and it wasn't all that daunting. Panama, Nicaragua, Colombia, and Ecuador are countries ready to welcome you and your bank account with residency incentives. It's a little more involved in others, especially in Europe, but with patience and some money you can get it done.
In these countries you can easily live on half what you're spending now. Prices are half or less for key budget items like housing, utilities, health care, transportation, food, and labor. You can often live a life that would require a lot more wealth in the USA on two social security checks. For that amount you can eat out regularly, have a maid, go to cultural performances, and travel locally every month.
You can see real examples of prices residents are really paying in the e-book, paperback, or audiobook of A Better Life for Half the Price. Check out the Cheap Living Abroad site for more info.
Go Try a Place Out on a Trial Run
As I repeatedly advise on here and in the book, however, you really need to try a destination out and live like a resident for a while before making a major life commitment. In the cheapest places to live in the world you can usually stay a couple months on a tourist visa if you're American, sometimes four months or more.
Go rent an apartment in a real neighborhood. Take some language classes. Shop at the local markets. Take local transportation. If you still love it after a couple months, you've probably found a good spot. One where you can forget about all the troubles you left behind.