Where Can You Live More Than 3 Months on a Tourist Visa?
As I was getting close to launching the book A Better Life for Half the Price, I wanted to get interested people on an e-mail list. So I started giving away a document with a rundown on all the places you could stay for four months or more after arrival, no border runs required.
I missed a few back then and as I noted in this getting easier to live in India article, that country has gotten even more attractive from a long-term stay perspective.
As best I can tell, there are now at least 22 countries around the world where Americans can stay for more than three months, and it's pretty close for Canadians. UK citizens have it the best if they stay in the EU because in addition to all the commonwealth countries, they can stay in any EU nation long-term as well.
You can get the updated document here if you join the other 8,000 people now on that Cheap Living Abroad newsletter list. It usually goes out monthly, very rarely more than twice in a month.
Here are a few interesting tidbits  that came out of the new research.
Longest Tourist Stay Allowed for a Fee
India wins by a mile on this one, allowing Americans to get a 10-year multi-entry tourist visa with stays of 180 consecutive days allowed. You used to need to stay away for 60 days before returning, but not anymore.
In Cambodia you have to apply for a business visa, but anyone who can fog a mirror can get one and that allows you to live and work for a year, easily renewable for life (or until things change.)
Longest Cheap Living Stay Allowed for No Cost
Multiple countries allow stays for up to 180 days, but most of them are island nations like Barbados and Mauritius that are not exactly a bargain. The best "better life for half the price" options that allow you to stay this long on a visa on arrival are Mexico, Panama, and Peru. You usually have to request the 180 days at the immigration counter though, so be awake and diligent when you step up to the counter and be clear about your intentions on your immigration forms.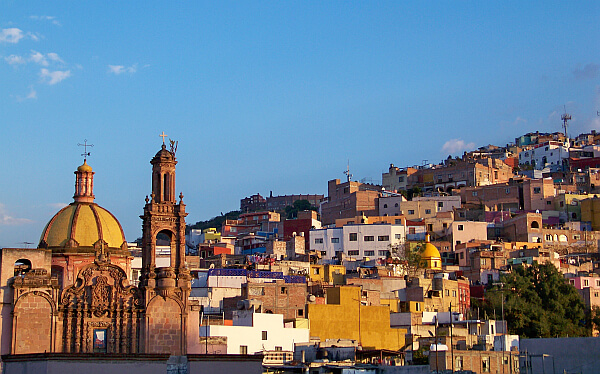 Where We Can All Meet up for a Year
In the country of Georgia, for people from the USA, UK, Canada and Australia there's no visa required for a stay of 360 days. Americans can stay in Albania a whole year for the asking.
Where to Drive and Stay for Six Months
In addition to Mexico, Canadians and Americans can visit each others' countries for 180 consecutive days. Get a T-Mobile North America plan and you can keep the same data and texts rolling even. Yea NAFTA!
If you're British and you stay in the EU, you can take a car ferry then drive to any fellow member country and put down roots for six months. For now anyway…
Your Island Paradise
I was just in Fiji for my wedding anniversary and if I had decided not to come home, I could have stayed for four months. In Jamaica it's six months for those from the U.S., UK, and Canada.
Less Love for the Yanquis
The U.S. military may be stationed in South Korea, but when it comes to visas upon arrival, Americans (and Brits) get 90 days, Canadians get 180.
Get the full report here: Four Months or More on a Tourist Visa