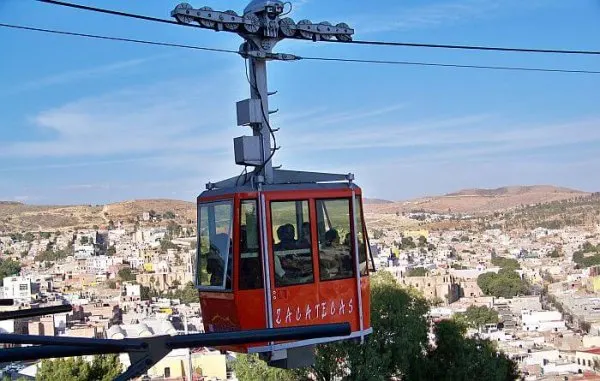 I've said many times that as far as tourism goes, there are really two Mexicos: the American resort Mexico and the other Mexico. They're night and day in terms of prices, atmosphere, history, and culture. While the beach resort areas often present American prices and crowds, in a place like Zacatecas you'll find travel bargains galore and very few of your fellow countrymen and women.
I'm living in Guanajuato, which gets huge numbers of domestic tourists, but only a trickle of foreign ones—half of those here studying Spanish. (It's only $60-$120 per week for 2-4 hours daily at Escuela Mexicana). But this place looks like travelers' central compared to another UNESCO World Heritage city a few hours away: Zacatecas.
I went there last year and posted a slideshow from the amazing Rafael Coronel Mask Museum. I've been waiting for the chance to take my family there and see more of the city, so we went during the week between Christmas and New Year's for a vacation. One more pic from that museum here—there are so many great images there it's hard to resist snapping away.
With a few days, we were able to leisurely check out a few more museums, which were all excellent and well-maintained, despite admission fees of $2 or $3. The Museo Pedro Coronel is an art museum housed in a 17th-century building and it's filled with work from lots of big names—like Picasso, Miro, and Kandisky—but also has rooms devoted to the founder's collections of Japanese paintings, African masks, and art from all over Asia. Quite impressive.
The Museo Zacatecano is a hodge-podge of collections with no real uniting theme, from pottery to paintings to furniture, but it has a fantastic collection of beaded and embroidered artwork from the Huichol people. There's one section of the museum that attempts to explain the wild colors and trippy images in the work by duplicating the experience of being high on peyote. I'm sure the real thing is better than these lighting effects, but a cool idea anyway.
A must-do experience in Zacatecas is riding a cable car across the city, from one mountain to the next. Don't worry, the whole gondola structure was made in Switzerland. And if it gets too windy, they shut it down. If you ride from the station up the hill from the center and then walk down the other side, you get some nice panoramic views the whole way and a bit of high-altitude exercise as well.
There's much more in this centuries-old colonial city that used to be a silver mining city and it's well worth hanging out here for a few days. The food is good and cheap, the streets are great for strolling, and hotels are reasonably priced. It's at close to 7,500 feet in altitude, so it never gets very hot. There are also some interesting ruins outside of town if you're up for an excursion: La Quemada pictured below.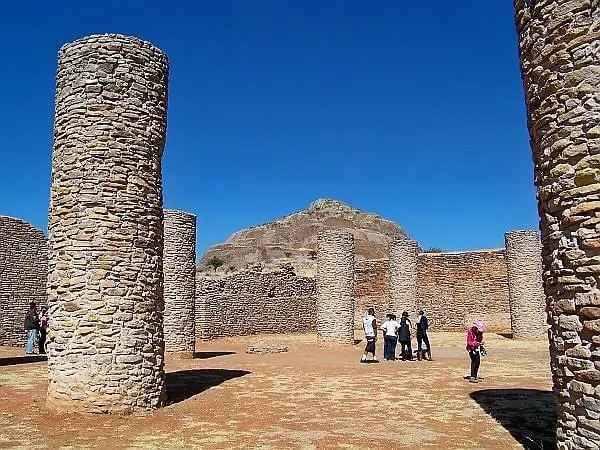 You can book a tour of the ruins from Zacatecas for a reasonable price and we ended up getting a private tour for our family of three for less than $150 including transportation and lunch.
We were visiting Zacatecas for three nights and could count the total of other gringos in the center on two hands. Then we went to San Luis Potosi and there were even fewer. If you get tired of sharing the sites with busloads of your fellow countrymen, it's not hard to change all that in Mexico. Just go inland.