It's time for the October issue of Perceptive Travel, home to interesting travel stories from wandering book authors. This month we visit three exotic sounding places with lyrical names but go beyond the usual lyrical waxing about attractions and icons.
Beebe Bahrani returns for another tale from Spain, this time in Tarragona. She and a friend sit down for a lovely lunch in an outdoor cafe, where all goes great…for a while. See A Spanish Death in the Afternoon.
After years of talking about it but never making it there, I finally spend some time in the Mexican city that is a dream destination for food lovers, mezcal aficionados, and handicraft buyers. See Handmade in Oaxaca.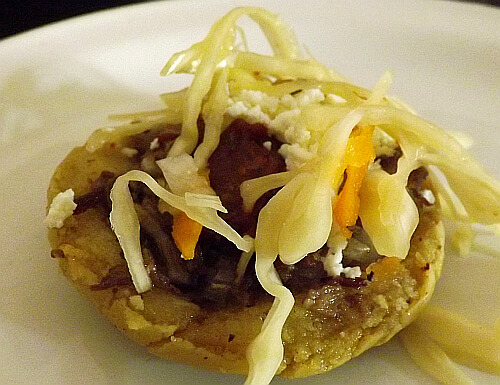 Darrin Duford visits the Caribbean island of Martinique and tries to trace back the places music heritage while ignoring the smog in paradise. See Following the Grooves in Martinique.
Susan Griffith checks out new travel books on Asian food, motorcycling and memorable walks.
Laurence Mitchell spins some new world music albums from Europe, the USA, and South America.
Perceptive Travel Readers are Winners
Each month we give away something cool to our readers who take the time to enter our contest (not a ton, so your odds are pretty darn good). Last month I gave away a Committed package and a book copy for A Better Life for Half the Price. Congrats to Brenda R. and Mark G. who came out of the randomizer.
This month we're giving away something that everyone with a mouth can enjoy: three, yes three readers from the USA or Canada will win a box of 25 Strong & Kind savory snack bars from Be Kind. Hey, get your 10 grams of protein every day and they'll last you almost a month. I tried these at an event where they were pairing them with different beers and I can attest that even if you don't think you like healthy snacks, these are delicious.
As always, if you're on our newsletter list, you just watch your inbox (or check your bulk folder) to find the monthly newsletter. If not, you can follow Perceptive Travel on Facebook and hit the "most recent" option on your timeline so you'll actually see the notices.