Where the U.S. Travel Dollar is Strongest on Six Continents
I've said many times on this Cheapest Destinations Blog that if you're an American or someone earning their pay in U.S. dollars, this is not the year for a lame-ass "staycation." This is not the year to take one for the team and give up even one vacation day. It's not the year to put off that trip around the world because you've found an excuse to delay it again.
If you're waiting for a perfect time to travel, economically this is the closest you're going to get—until maybe another 20 or 30 years from now.
There are two ways to play this temporary good fortune if you're earning U.S. dollars for your labors—or you're living off savings denominated in dollars. You can stretch them as far as they'll go and maybe extend your time away by visiting the best bargains, The World's Cheapest Destinations.
The other option is to visit a place that was prohibitively expensive before, but is now a lot less pricey. Perhaps before it was way out of your budget, but now you can make it work, so you go to your dream destination while you can.
Here are the best bets for both scenarios: shoestring travelers and those taking a dream vacation on all the continents except Antarctica.
North America
Bargain Travel Leader – Nicaragua
"Up and to the right" is a chart that growing businesses like to show to investors: over time their revenues are rising at a rapid rate. Unfortunately that's what the currency chart looks like for the greenback against the Nicaraguan cordoba. At the beginning of 2011 a buck got a shade less than 22 cordobas. Now one gets you more than 28.
That equates to a buying power rise of more than 25%, in a country that was already the cheapest in Latin America. As a bonus, flights to there are competitive (especially if you suck it up and go on Spirit Air), or you can go overland from Costa Rica or Honduras on your way north or south.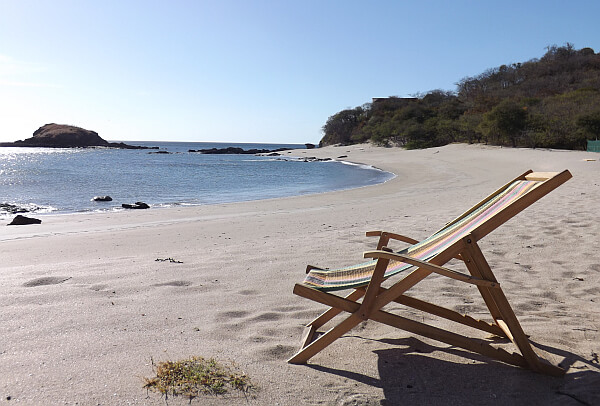 Splurge Deal – Canada
As recently as 2013, the Canadian dollar was above par with the U.S. one, meaning you had to spend more than one greenback to get a loonie. Just three years later, a U.S. dollar gets you 1.3 Canadian ones. Trade in $100 and you get $130.
This erases the premium that you usually have to pay in Canada due to higher taxes, higher labor costs, and more regulated imports. At the beginning of this decade it was a splurge to head north to Canada and hotels were routinely much higher than in comparable U.S. cities. Now you can find deals on highly rated hotels for under $100 even in the middle of the summer. (Check Trivago to see deals from all the booking sites at once.)
Plus you have the added advantage that you can drive there on cheap gas and avoid our unpleasant airlines and the TSA. Road trip! I'll be in Quebec in August on an adventure trip, so I'll report on prices from there soon.
South America on a Strong Dollar
Bargain Travel Leader – Peru
Bolivia's really the cheapest but it's running on coca fumes these days and leaves a lot to be desired in terms of infrastructure and service. Colombia's currency has dropped the most, but prices there were higher than many countries to the south to begin with. Peru's currency is trading at 3.3 to the dollar, close to a record high for the past 15 years, so these travel prices in Peru I posted a year ago are even lower now in dollar terms. Apart from some inflated sightseeing costs around Cusco and the Sacred Valley that are geared to what the moneyed tourist market will bear, it's a fantastic value right now.
Splurge Deal – Brazil and Chile (tie)
These two countries saw their currencies rise to silly levels at the beginning of this decade as commodity prices boomed and the U.S. dollar plunged thanks to a financial crisis, a housing crisis, and a stubborn congress that threatened to default on Treasury bonds. Now the situation is reversed in terms of economic strength and Brazil has so many problems it would take days to explain them all.
As you can see from the similar currency charts below, from 2011 onward, the greenback has risen dramatically in that time. These two countries that briefly hit New York City level prices for a while there are now back down to Earth. There are still tickets left for the Olympics and Brazil has waived its reciprocal visa fee for the summer. Chile dropped theirs last year and it's almost ski season down there now…


Europe on a Strong Travel Dollar
Bargain Travel Leader – Bulgaria
The Balkans may be nipping at their heels, but for now anyway the ease of travel in the cheap countries clustered together in Eastern Europe means you'll probably spend less overall in these destinations. While all of them featured in The World's Cheapest Destinations are cheaper now than they were a few years ago—averaging a drop of 20%—Bulgaria was and is the best deal overall. This applies more to the inland part than the Black Sea coast, areas where nature is beautiful, the wine and beer are cheap, and you'll eat very well. (See my travel story on Bulgaria from a few years ago for more.)
Really though, you'll do fine if you head to the Czech Republic, Slovakia, Hungary, or Romania instead. You won't run out of the things to see and do and you'll spend far less than you would vacationing at home.
Splurge Deal – Southern Europe
Really all of Europe is on sale right now except Switzerland. So if your dream destination is Norway, Iceland, England, or France, you'll get far more for your money than you could earlier this decade when the rate was 1.35 to the dollar instead of 1.12 or so where it's hovering now. So pick the place on your bucket list and go.
If you like to take advantage of temporary downturns though, head to Spain, Greece, or Portugal, where unemployment is still high and there's still no light at the end of their tunnel for economic recovery. Italy is a bit of a strange case since it's such a popular tourist destination no matter what, but if you get away from the main tour bus circuits you'll get a lot more for your money than you used to, from great meals to hotels to museum admissions.
Asia Strong Dollar Options
Bargain Travel Leader – Nepal
Thailand's baht is near a record low. So is India's rupee and Indonesia's rupiah, making these value destinations even cheaper. The most dramatic drop, however, has been in Nepal, probably the least costly country in Asia. They could also really use your hard currency. Nepal has had a rough decade with a series of earthquakes that wiped out half the country's GDP and climbing accidents that have done even more damage to mountain communities.
A buck got you 70 Nepalese rupees in 2011. Today it gets you 108. Here's the kind of hotel you get when paying $7.12 per night double in Pokara in June on Hostelworld:
Travel Splurge Deal – Japan
Although the yen has bounced off its lowest point lately, it's still worth about 1/3 less against the greenback than it was just four years ago. Japan has traditionally been one of the world's most expensive travel destinations, yet it's also one of the most interesting. So travelers who have sucked it up and paid have found it well worth the splurge.
Right now it won't hit you so hard for your night of Kirin beers and yakatori or to slurp a bowl of noodles with the lunchtime crowd before visiting the temples of Kyoto.
Africa Travel
Travel Deal – Morocco
After running between 8 and 8.5 dirham to the dollar earlier this decade, Morocco's currency dropped in 2015 and now trades between 9.5 and 10. This was already the best value on the continent apart from trouble-torn Egypt, so now you can get even more for your budget. This country has far more to offer than most in Africa, from ancient cities to desert dunes to mountain hiking. Plus the food is good. Since Europeans make up the largest portion of visitors, prices have not adjusted much for hotels, which are more likely to be pegged to the euro than the dollar. Here's a $31 double room in Marrakech:
Splurge Deal – South Africa
South Africa is not the only safari destination that has seen its currency decline, but this is one of those rare cases where the value has literally dropped in half in just five years. Since South Africa is in many ways the most developed country on the continent, this means you don't have to make many sacrifices in comfort or infrastructure when moving from place to place. You can still pay $500 a night for the most prestigious hotels in the country if you'd like, but those are now joined by a long list of four-star ones going for well under $100 a night in Cape Town this summer.
Australia/South Pacific and the U.S. Dollar
Travel Deal – Fiji
Fiji is one of the countries where Americans can stay four months or more on a tourist visa, so this is a place to combine slow travel with island hopping and perhaps hiking in the mountainous interiors. This is not a backpacker-level bargain like you'll find in Southeast Asia, but they do grow a lot of their own food here so it's not a place where everything has to be imported. When I visited last month, I was pleasantly surprised by the prices for groceries, food, taxis, and local beers.
A few years back you got around 1.8 Fijian dollars to one U.S. one, but now you get more than 2. That rise is not nearly as dramatic as the others profiled in this article, but in a part of the world that's known for sometimes sky-high prices for everything, hotels and restaurant meals here feel relatively normal when it's time for the bill.
Travel Splurge – Australia
For the first few years of this decade, the Australian dollar was at or above par with the greenback, but this year one Ben Franklin $100 has fetched you 130 to 140 Aussie dollars. That's a huge and dramatic jump in a short time. It's been a long time since anything in Australia has been considered cheap, but now you won't have a heart attack when you get your dinner bill.
The big kicker here is the flight cost, not to mention the time spent in transit on that flight. Check prices here for most of the international options, but figure you're going to pay north of $1,100 round trip unless you find a great deal. If you have the time, get a "circle the pacific" deal instead and make several stops.