Five finalists have been chosen and five destinations revealed: New York City, London, Paris, overland Europe, and Bangkok. Guess the next one based on the Week 6 clues, then enter to get a shot at the grand prize of a trip around the world.
Also, each week the finalist scores some goodies. This week's winner will get a screen full of travel apps to guide them on their way in multiple destinations, from Travelfish.org and DK Eyewitness Travel. Plus they're receive three travel books from two of our hosts.
From Travelfish.org, this weeks's winner scores a bunch of cool travel apps for their iPhone. Travelfish.org iPhone apps have been designed with independent travellers in mind and are fully featured travel guides containing detailed reviews for accommodation, restaurants and sights as well as comprehensive travel information, photo galleries and more. Titles include Angkor Wat, Luang Prabang, Vientiane, Hanoi, Ko Phi Phi, Ko Samet and Ko Lanta. Aside from all the existing titles, the winner will also receive a coupon for the upcoming Bali iPhone app (due for release this month).
Then take advantage of world-class DK travel suggestions and maps with the new Top 10 city apps for the iPhone or iPod touch. The lucky winner will receive free codes to download all these DK City apps (retail value: $6.99/each): Amsterdam – Barcelona – Berlin – Florence – London – New York City – Paris – Prague – Rome – San Francisco
The apps are ideal for long weekends, family getaways, and business trips. Each geocoded Top 10 City App is optimized to make finding nearby places to eat and drink, as well as things to see and do, as effortless as it is inspired. Recommendations are offered in five easily navigable categories: Accommodation, Entertainment, Shopping, Eating & Drinking, and Sights. For more details, see http://traveldk.com/apps
DK Eyewitness Travel's full-color guidebooks are the only guides that work equally well for travel inspiration, trip planning, and as a souvenir following a trip. Follow them on Twitter at @DK_Travel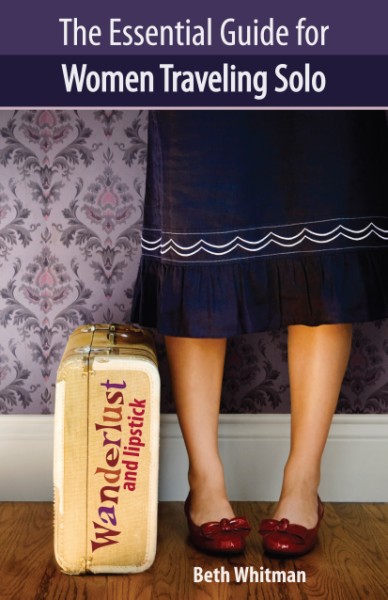 This week's winner also gets two great books for international travel:
The World's Cheapest Destinations (3rd edition) by yours truly
The Essential Guide to Women Traveling Solo (2nd edition) by Beth Whitman
Read more about the RTW contest and sponsors here or go straight to the contest site to enter. Good luck!
Get all kinds of cheap travel advice, free goodies, and destination reports regularly – get the RSS feed.